AMD Roadmap Details Raven Ridge APUs with Zen and Vega
---
---
---
Samuel Wan / 4 years ago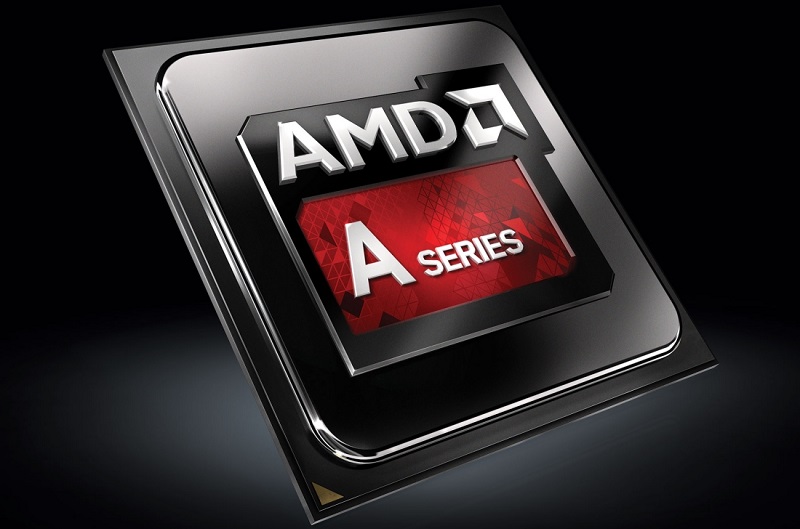 Earlier in the week, we got word about AMD's upcoming roadmap. According to that report, Raven Ridge would arrive sometime in late 2017 to fill the APU gap. We also learned about Pinnacle Ridge which will replace Summit Ridge in early 2018 for the CPU side. Today, we have more details for Raven Ridge courtesy of leaked AMD roadmaps.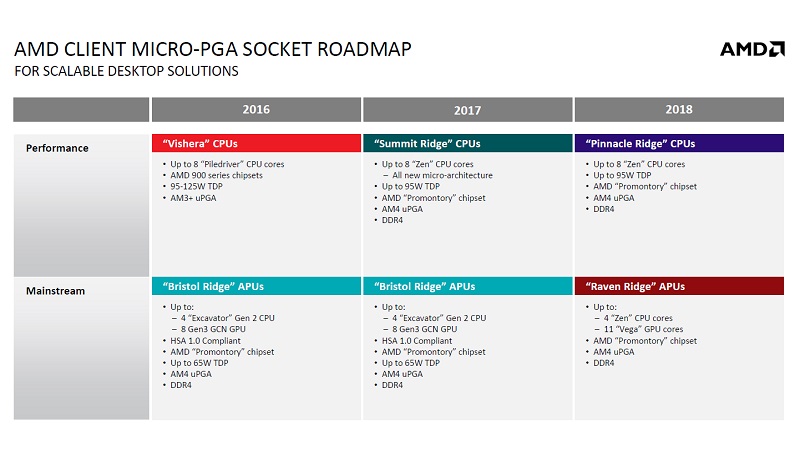 Raven Ridge finally brings Zen to the APU side as well as the introduction of the Vega GPU architecture. Raven Ridge will arrive on the mobile SOC market first in 2017 as that is the more critical one for AMD. The desktop AM4 Raven Ridge chips will then arrive in 2018 and finally replace Bristol Ridge. The mobile version will use the integrated SoC FCH with the FP5 socket while the desktop will use the AM4 Promontory chipsets, both utilising DDR4.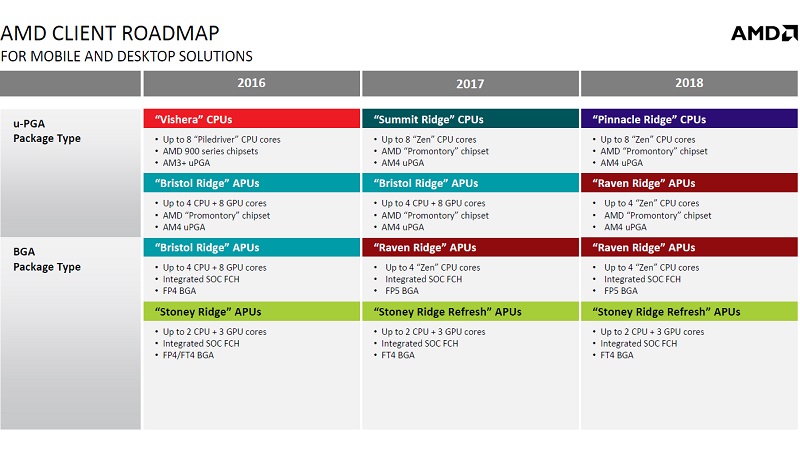 While we have few details for the SoC version of Raven Ridge, the roadmap goes into some detail for the desktop platform. One of the big updates is the move to the new Vega NCU GPU architecture. Due to the revamped design compared to GCN, we can expect a lot more performance and we will likely see gains in efficiency as well. The top iGPU model is also dramatically increased from 8 CUs to 11 CUs, suggesting a total 704 shader cores.
Last of all, as we've seen from previous APU releases, we have 4 CPU cores, but this time using the latest Zen architecture. In addition to the massive 52% IPC boost from Zen, we can also expect extra performance due to higher clock speeds and the use of SMT. This means AMD's APUs will at last match the CPU potential of Intel's entire mainstream lineup. At long last, we may finally have a chip from AMD that will fully realise the potential of APUs.