AMD RX 480 8GB Will Only Be $229!
---
---
---
Samuel Wan / 7 years ago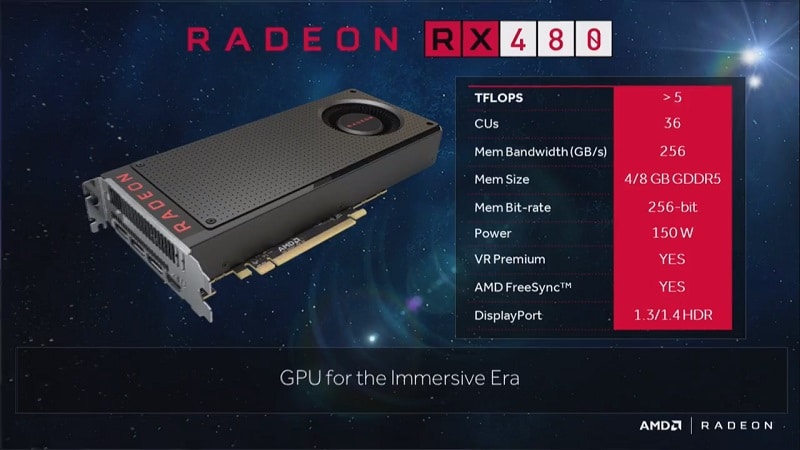 When AMD first unveiled the RX 480 to the world, the focus was on the 4GB variant. Though both the 4GB and 8GB models were mentioned, it was the lower VRAM capacity card that had its price of $200 revealed. Since then, the web has been live with different predictions as to how much more the 8GB variant would cost with estimates ranging from $220 all the way to $250. In appears to be near official confirmation, AMD Poland has revealed that the 8GB version will have an MSRP of $229 USD.

At only $30 USD more, the price increase is right around where moving from 2GB to 4GB would cost. It also leaves enough room for the 4GB model to exist because if the 8GB was too cheap, the 4GB stock wouldn't move at all. Of course, it would have been better to go with 8GB from the get go as the card is replacing the 8GB r9 390/390X but we'll take what we can get. It also leaves a decent margin for the RX 480 to sit below the GTX 1070 and maintains its superb price to performance ratio.
Of course, how useful that extra 4GB of VRAM will prove remains to be seen. Right now, only with the more stressing and demanding titles will you see VRAM usage exceed 4GB. That also only if you're running at 4K as 1440p seems to be fine with 4GB for now. Given that a single RX 480 likely won;t be able to drive these demanding titles at 4K, only future proofing, and Crossfire will likely consider the extra VRAM.