AMD RX 500 Reportedly Features Polaris and Vega 10/11
---
---
---
Samuel Wan / 6 years ago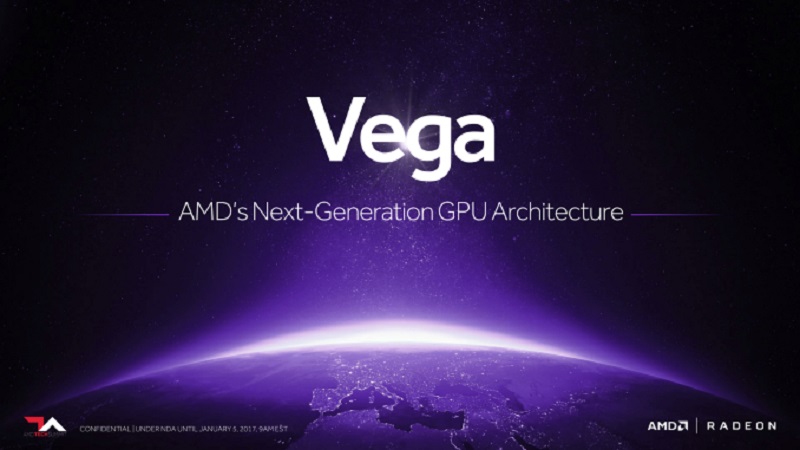 Despite much of the focus being on AMD's Ryzen processors, the company is also set to launch new Vega GPUs in the near future. Early reports have pointed to the new Radeon RX 500 family succeeding the current RX 400 lineup. In addition to that, unconfirmed reports are pointing to the use of Polaris, Vega 10 and Vega 10 GPUs with the new lineup.
Basically, this confirms that AMD is not planning on doing a complete rebrand with the RX 500 lineup. That had been done before with the HD7000 to HD8000 update which was solely for OEMs to ahve something new to offer. It also tells us that Vega won't be taking up a brand outside of the current naming scheme, suggesting that Vega may well be used in the top end of the RX 500 lineup.
In one sense, the use of new Vega 10 GPUs mixed with old Polaris chips is quite expected. After all, that has pretty much been standard operating procedure. The real surprise is that Vega 11 is also coming out with RX 500. Earlier rumours pointed to Vega 11 arriving in 2018. If we are getting RX 500 later this year as expected with Vega 10, it wouldn't make sense to have Vega 11 arrive half a year later. If this latest report is true, seems that AMD may have moved up Vega 11 up a bit. Either way, we will likely get some confirmation at AMD's upcoming Capsaicin live stream event at GDC Feb 28th.