AMD Ryzen 5 7600X Benchmarked With CPB Giving Alarmingly High Temps
---
---
---
Mike Sanders / 3 weeks ago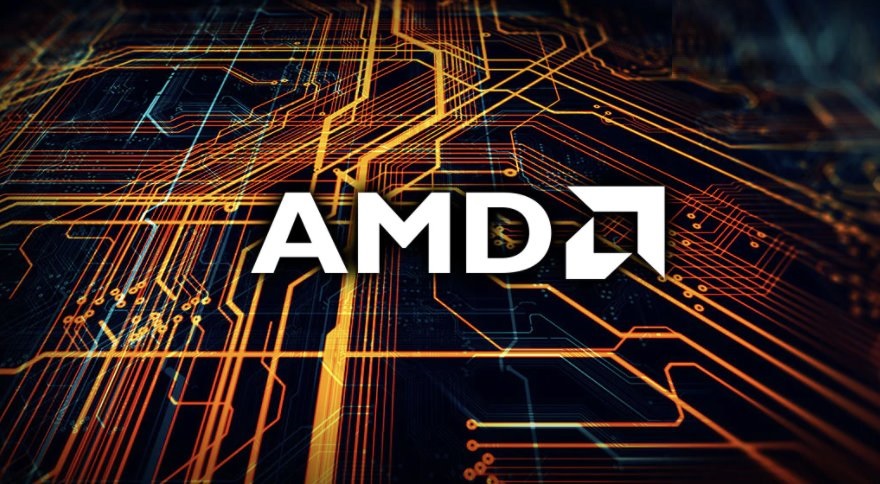 With a little under 3 weeks to go until AMD officially releases its new Ryzen 7000 processors, a lot of consumer interest will undoubtedly be focusing on the 7600X. – With it representing the most affordable in the series with a price of $299 (the same MSRP, incidentally, as the 5600X) it's clearly a model that many people are going to have an eye on in terms of bang-for-buck performance.
Following a report via Videocardz, however, information has appeared online which may raise some concern as with the CPU benchmarked with CPB (Core Performance Boost) enabled, the temperatures rose to a somewhat alarmingly toasty 92.1C!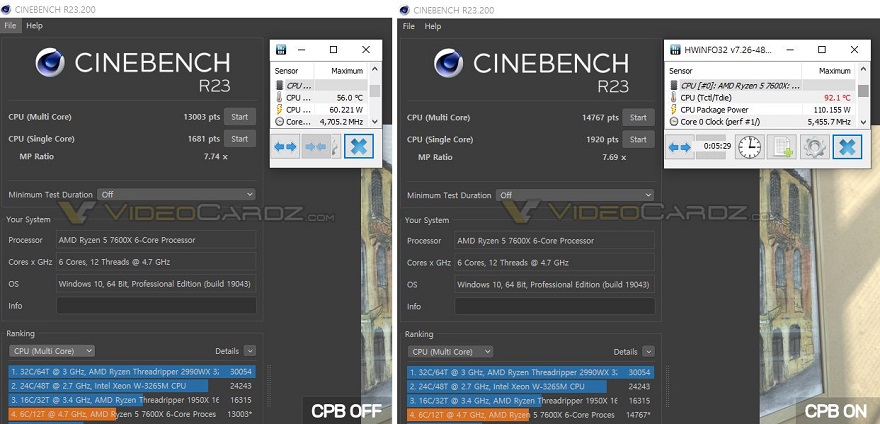 AMD Ryzen 7600X
For those of you unaware, CPB is the setting within Ryzen processors that effectively enables the 'boost' clock speeds to be accessed which, on the 7600X is 5.4GHz. With this disabled, the CPU will only run at its base clock speed (4.7GHz) which has usually represented a solid option for consumers getting higher than wanted temperatures. – In truth, while disabling it does, of course, slow the CPU down a little, the trade-off in some situations can be worth it.
Following this benchmark test being posted with CPB on and off, however, while the disabled setting runs at a more than pleasant 56C at load, enabling it sends it rocketing all the way up to 92.1C. And just to make this point clear, this hasn't been done with some kind of iffy/cheap air cooling solution. The source claims that the AMD 7600X was tested on a twin fan AIO cooling solution. Something which, in theory, and even among some of the cheaper brands, should've still produced results well below 92C!
Put simply, the temperature gains when enabled CPB appear not just worrying, but outright alarming!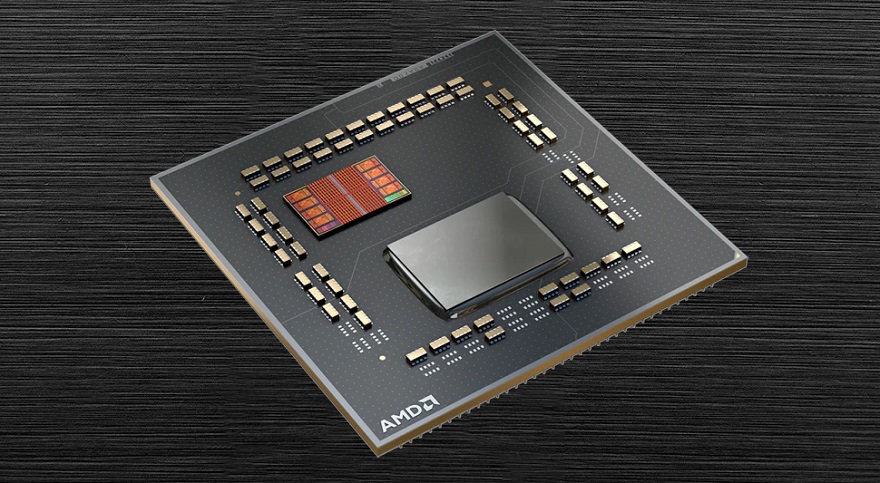 What Do We Think?
With there still being more than a few weeks to go until the launch of Ryzen 7000, and specifically the 7600X in this instance, there is still clearly plenty of time for this potential issue to be rectified (presuming these are accurate figures). – BIOS versions will, of course, still be in the beta phase and it's unclear as to whether this particular sample was an engineering version or the final retail release. In other words, don't read too much into this just yet.
On a plus side, it should be noted that the results provided in this benchmarking test do show the 7600X rubbing shoulders with the last-gen top-spec 5950X.
Even with that being said though if the 7600X is capable of hitting 92.1C on a twin fan AIO, I'm more than a little concerned/curious as to whether this next generation of processors might require some fairly potent cooling to keep everything in line! No, 92.1C isn't prohibitively hot for the CPU (AMD Ryzen typically only tends to start throttling at 95C), but it's still a lot toastier than I'd want to see!
What do you think? – Let us know in the comments!