AMD Ryzen 7 1700X Beats i7 6800K in 13 Game Benchmarks
---
---
---
Samuel Wan / 4 years ago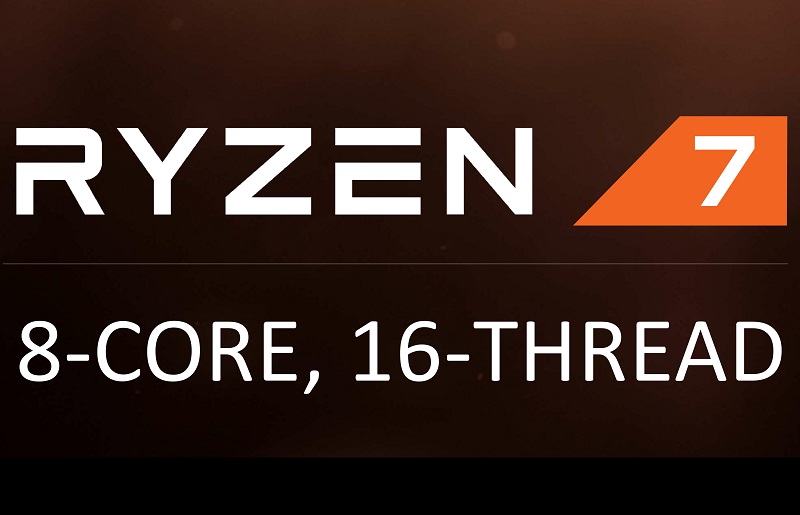 During their presentation last week, AMD launched their Ryzen processors with pre-orders starting right away. However, it won't be until March 2nd that the new CPUs become available and the review NDA lifts. So far, we've just had a few synthetic benchmarks leak out and even fewer gaming tests. Luckily for us, a Chinese site has let their review go live early before NDA and they've tested in 13 games in addition to other benchmarks.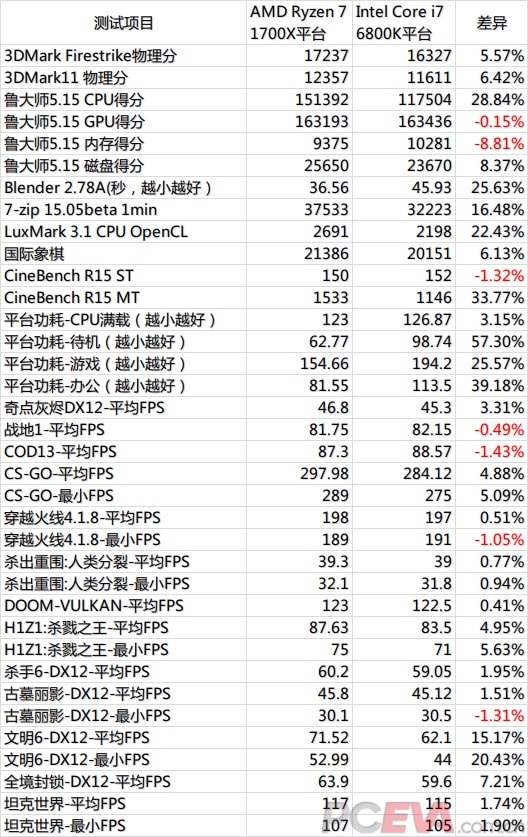 Interestingly, the review went for a price point comparison instead of by pure core count. They pitted the 8 core 16 thread $399 Ryzen 7 1700X against the 6 core 12 thread $420 Intel Core i7 6800K. As you might expect, in the various synthetic benchmarks, the 1700X pulls ahead by a wide margin due to its higher core count. For the single threaded tests it is only slightly slower due to its lower stock clocks.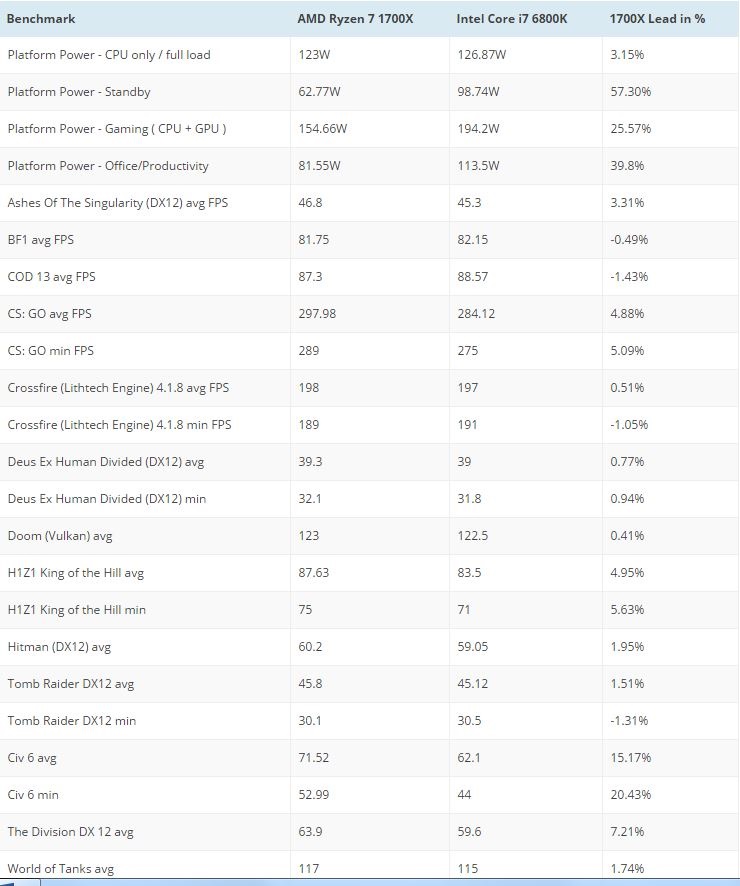 Across the titles tested, the 1700X managed to win in nearly every metric. In the few cases it fell behind, it was usually less than a 2% deficit in terms of FPS. When it pull ahead though, gains of about 5% increase were quite common. In a few titles that were more multi-core friendly like Civ 6 and The Division, the margin of victory grew to even 20%+. Even more crazy is the fact that platform power was lower throughout, with idle consuming 57% less power and full load gaming at 25% lower. The 1800X was even saddled with slightly slower DDR4 as well and only dual channel to boot.
With these amazing numbers, we can see that AMD's 52% IPC gain isn't just for synthetic benchmarks. The results of the 4 years of hard work on the Zen architecture have finally paid off. If these numbers are to be trusted, AMD's big bet on Ryzen looks pretty smart right about now.