AMD Ryzen 7 5700G APU Engineering Sample Hits eBay
---
---
---
Mike Sanders / 11 months ago
Officially speaking, AMD has not yet officially launched their Ryzen 5000G APUs. In fact, although I stand to be corrected, I don't even think they've even gone as far as confirming they exist yet. Following a significant number of leaks seen over the last month, however, it's well known that samples are definitely out there in the wild. We're just waiting on some kind of rubber stamp from Dr Lisa Su.
Following a new listing made on eBay, however, it would appear that one person has possibly already had enough of their Ryzen 5000 APU, or perhaps more accurately, wants to see if they can flip it for a (presumably) very tidy profit!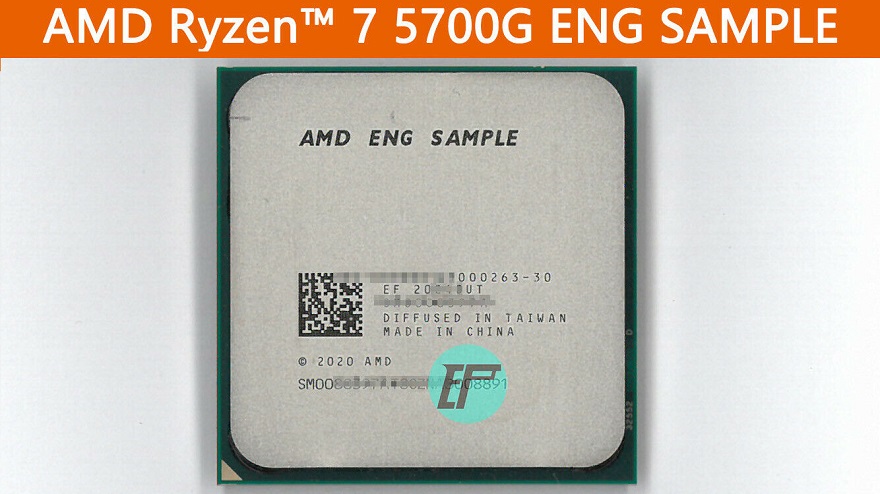 AMD Ryzen 7 5700G APU
Following the official listing on eBay, one user is currently selling an AMD Ryzen 7 5700G APU engineering sample. As above, a processor that isn't even officially confirmed yet, let alone available to purchase (in normal circumstances). The chip itself is already believed to have made a leaked appearance about a month ago. Now though, it would appear that its current owner (based in Hong Kong) is looking to try and sell it.
Listed as a fully-working sample, it is understood that while he initially lacked the drivers necessary to get the integrated Vega graphics adaptor working, this issue has now been resolved.
What Do We Think?
Available to purchase for $499.99, we should first note that this is around $150-$200 more than what we likely expect this to cost for when it does officially land with retailers. That being said, however, given the clear exclusive nature of this, some people will undoubtedly be very interested in having this a little ahead of schedule. Albeit, given that it's got to come from Hong Kong if you were looking to purchase this in Europe or America, the chances are that by the time this arrives, the Ryzen 5000G series APUs may already be available to purchase.
Still, if you want to check this out, you can visit the official eBay listing via the link here! – At the time of writing, it does still appear to be available!
What do you think? Let us know in the comments!