AMD Ryzen 7 5800X3D Retail CPU Gets Tested!
---
---
---
Mike Sanders / 10 months ago
With the AMD Ryzen 5800X3D set for release on April 20th, there is certainly a lot of anticipation surrounding this new processor and especially so given all the hype that's been created around its new 3D v-cache technology. – In terms of exactly how good it's going to be, however, things have so far remained pretty quiet on the leak front. Oh sure, there's been some information from engineering samples, but as I'm sure many of you are aware, these are often never entirely indicative of the level of performance consumers might actually get from the final retail version.
Following a report via Videocardz, however, it would appear that Peruvian-based tech site 'Xanxogaming' has managed to snag a full-blown retail version of the 5800X3D. In other words, the exact model consumers can expect to purchase on April 20th. And, as you might expect, they've already been looking to put it through its paces!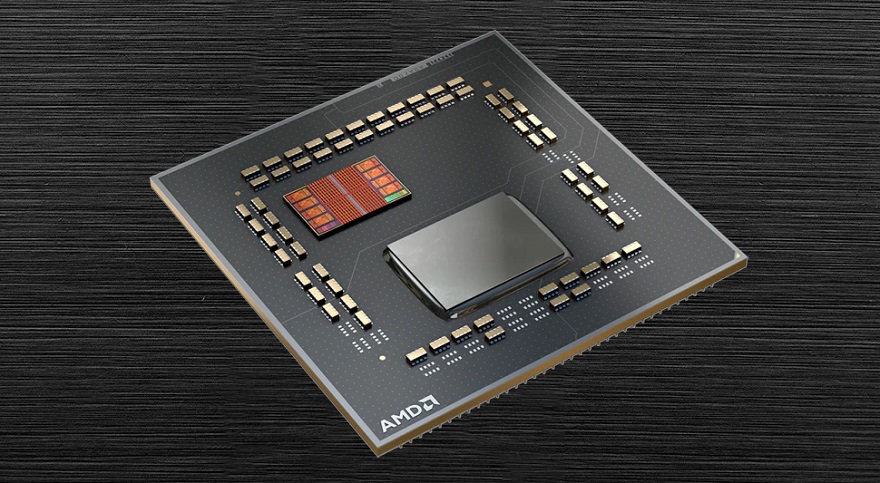 AMD Ryzen 5800X3D – Benchmarked!
Given that AMD has claimed that the new v-cache stacking technology should see gaming performance increased by as much as 15% (presumably when compared to the base 5800X), one of the key aspects of frustration in these benchmarking results is that there are no gaming samples taken. It's all synthetic, and, as such, doesn't really give us the whole picture as to exactly how good this CPU is really going to be.
Given that the results were taken on a Gigabyte AORUS Master X570 motherboard, however, the good news is that this represents one of the few models to currently offer 5800X3D support and optimisations. With this in mind, therefore, it is at least a solid foundation to suggest that the results provided are pretty solid.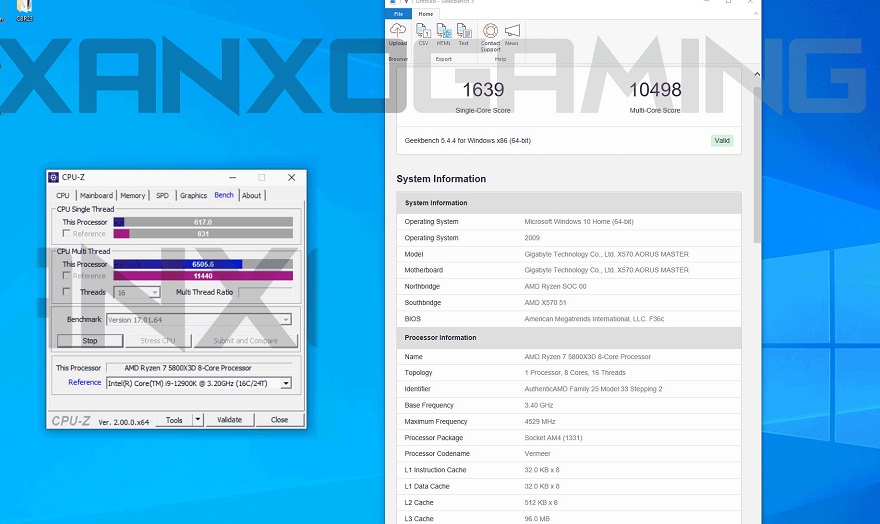 So, what about those results? Well, starting off with Geekbench, perhaps surprisingly, the scores given are not overly encouraging. Hitting 1639 points (single) and 10498 (multi-core), the results are actually lower than those seen on the base 5800X. And, with this in mind, clearly even lower still when compared to the Intel i9-12900K the 5800X3D is, at least in theory, supposed to going up against.
Things do, however, improve in Blender with the scores suggesting an increased performance over the AMD 5800X of around 3-11%. We wish this was more accurate, but as you see below, there aren't enough directly comparative samples to be certain.

What Do We Think?
While this information is undoubtedly interesting, with the lack of more methodical comparisons, and especially so in regards to gaming benchmarks, it's hard to come to any kind of firm conclusion over the AMD 5800X3D. – Is it good, is it bad? At this point, we still don't really know. – If you do, however, want to look into this in more detail, you can check out the 'Xanxogaming' source via the link here!
What do you think? – Let us know in the comments!