AMD Ryzen 9 7950X Price Gets Even Lower in Black Friday Fever!
---
---
---
Mike Sanders / 2 days ago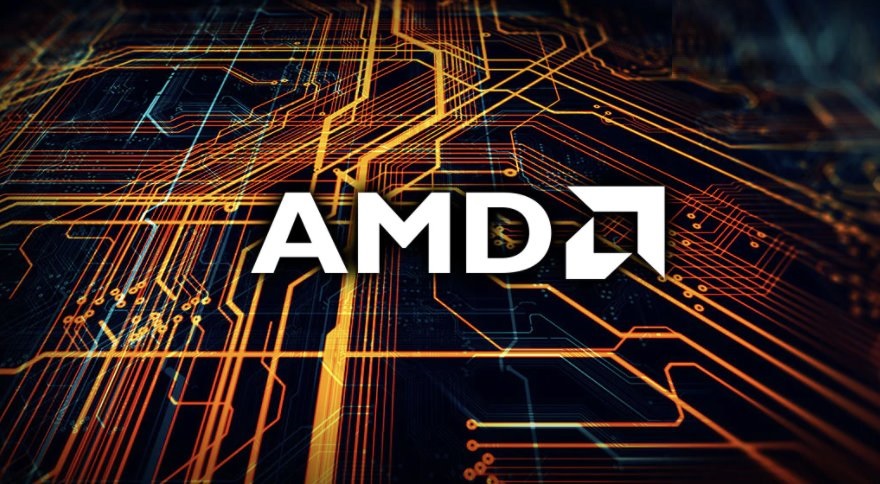 It's hardly any secret that the AMD Ryzen 7000 series isn't exactly selling particularly well at the moment. AMD did, of course, predict that the initial consumer uptake would be rather sluggish compared to prior Ryzen generations (due to the significant hardware changes required), but based on all the news we've seen over the last month I think it's fair to say that the actual retail reality is proving to be significantly more dismal than they might've hoped.
With this in mind, therefore, AMD has already been applying some pretty terse discounts to the Ryzen 7000 series clearly in the hope that this will help bolster the sales figures going into 2023. And, make no bones about it, with price cuts of up to 20%, this hasn't been a tepid affair. Ryzen 7000 processors are probably as cheap as they're going to be (at least for the next year) right now!
If that wasn't seemingly enough, however, following a report via Videocardz, it seems that with Black Friday week officially upon us, AMD is apparently willing to take things even further with the AMD Ryzen 9 7950X currently available on Amazon US for a ridiculously low price of just $549.99!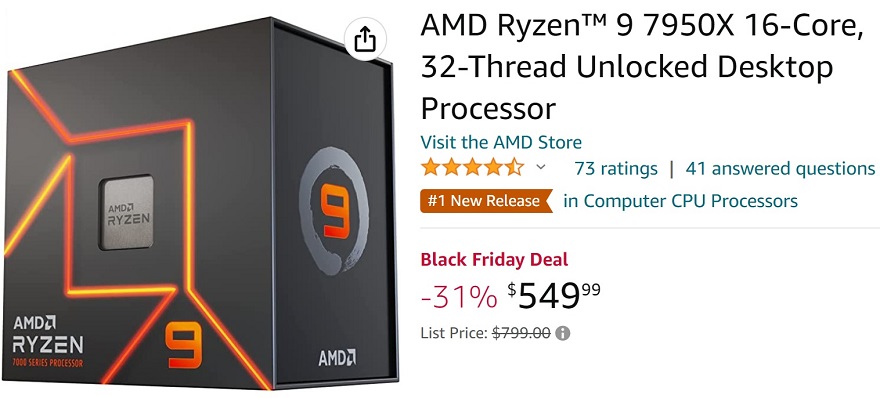 AMD Ryzen 9 7950X Gets Discounted Even Further
It does need to be noted that while representing their current top-of-the-line flagship model, the AMD Ryzen 9 7950X has only officially been available for around 8 weeks! With it already getting discounted by over 30%, therefore, this clearly represents some very aggressive moves here in terms of price tags. – I should note too that for people who went in early with Ryzen 7000, you must clearly be feeling more a little aggravated to see prices drop so hard and so (genuinely surprisingly) quickly.
As mentioned above though, this $549.99 price is currently only available on Amazon US and may bump up a little when regional taxes are brought into the equation. In addition, it is the Black Friday aspect which has seen this fall even more meaning that, unlike the prior discount which does seem to have a more long-term ethos to it, we don't expect to see this $549.99 hang around for more than a week or so. – With that being said though, on Amazon UK the 7950X is already down to £570.73 making this clearly an incredible bargain for an exceptionally potent CPU.
If you do, therefore, want to check it out, click on the link here!
What do you think? – Let us know in the comments!