AMD Ryzen PRO Processors Confirmed In USB 3.1 Certification
---
---
---
Samuel Wan / 5 years ago
During the run up the Ryzen 7 launch, there were some rumours about Ryzen PRO processors. Just like with the Radeon consumer lineup and prosumer Radeon PRO, Ryzen PRO was assumed to be the enterprise equivalent to the consumer Ryzen lineup. Since then, AMD has largely been silent about Ryzen PRO but we now have confirmation for at least part of the lineup.
According to USB 3.1 Certification, the Summit Ridge family includes the Ryzen 7 PRO 1700, Ryzen 5 PRO 1600, Ryzen 5 1400 and Ryzen 3 PRO 1200. Based on this certification, I would expect the silicon to be the same but tailored more for the business market. The leaked benchmarks have suggested a lower clock speed of course compared to the X series but there are few details. Even the official naming scheme key is not helpful.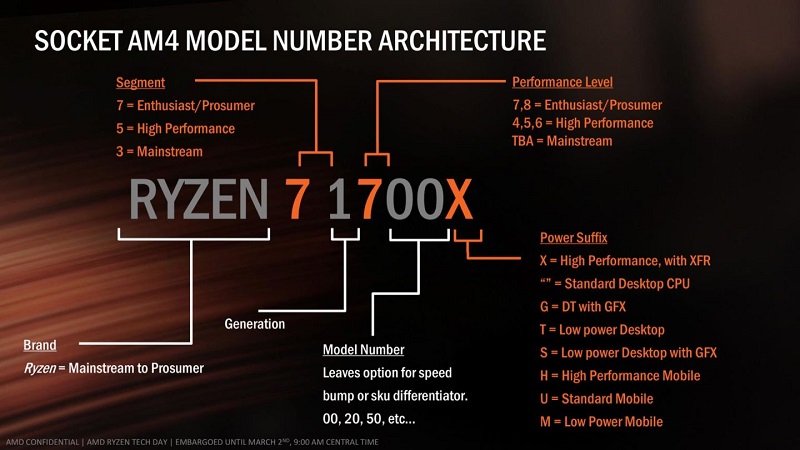 With Ryzen, AMD has largely left most enterprise features intact which begs the question where Ryzen PRO will fit in. Ryzen has even left in ECC support though they must be unbuffered. At the very least, I expectation more enterprise certification and validation which makes the chip palpable for businesses. Hopefully, these chips will give Intel's enterprise Xeon's a run for their money as well.