AMD Stealth Launches R3 SSDs
---
---
---
Samuel Wan / 7 years ago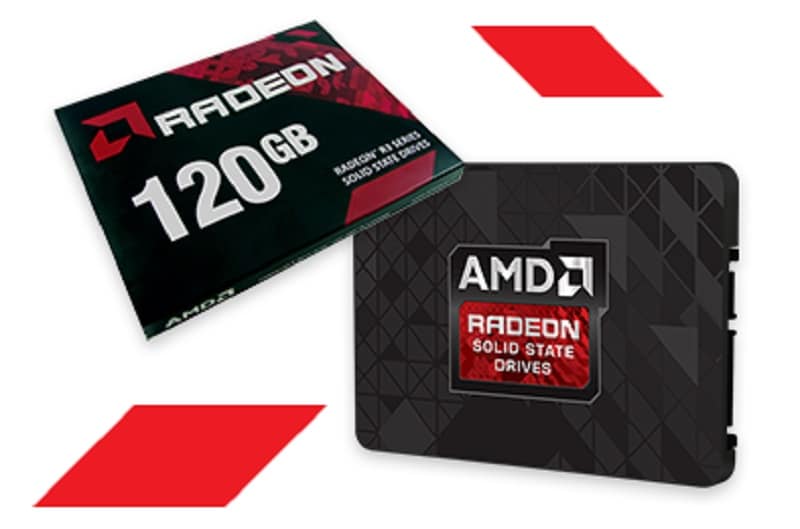 Everyone and their dog seems to be jumping into the SSD industry these days. The first wave was with SandForce which allowed easy turn-key solutions. For the past year, turn to solutions for a quick and easy SSD platform have been the Phison S10 and SMI SM2256 paired with either MLC or TLC. AMD isn't new to this market, having launched their R7 drives using OCZ's Vertex/Vector platform. Over the past month, AMD has quietly introduced a younger sibling, the R3.
In line with the lower numeral, the R3 is a budget-oriented drive with budget performance. Details are bit thin on the ground given the quiet launch but we do know that it uses the single-core SMI SM2256 controller paired with TLC. Given the previous OCZ/Toshiba partnership, it is likely A19nm or 15nm TLC from Toshiba. Interestingly the drives are by "Galt" which we haven't been able to find much about. Capacities range from 120GB to 960GB.
Performance wise, it's a pretty standard SM2256 TLC drive. Sequential reads peak at 520 MB/s while writes go from 470 MB/s down to 360 MB/s for the 120GB variant. Given the ability to customize firmware and different NAND, there will be some variation in performance compared to the Crucial BX200 and Adata SP550. It may even be running in DRAM-less mode but given the use of TLC, that is unlikely. No official prices have been given at this time. With the loss of the R7 and the budget R3, perhaps we may see an R5 or R9 coming later.