AMD StoreMI – The Best Feature of Ryzen Gen 2?
---
---
---
Peter Donnell / 3 years ago
StoreMI
If you've been keeping an eye on eTeknix.com, you'll know that we recently reviewed the Ryzen 5 2600X and the 2700X. However, this week we got to take a look at the non-X parts of the new Ryzen CPUs, the R7 2700 and R5 2600, which offer amazing performance and value, as well as a much lower TDP. AMD we're awesome enough to include a brand new Samsung M.2 SSD and a Western Digital Blue HDD too, allowing us to tinker with their new StoreMI technology on our Ryzen testbench.
StoreMI is one of the biggest yet least talked about features of the AMD 400 series chipset. That's right, it's only on the new motherboards, unfortunately, but with the Ryzen R7 2700 and the Gigabyte X470 motherboard on our test bench right now, that's not a problem for us. Basically, you can take a stupidly fast SSD and a big capacity HDD and StoreMI will merge them as if they're one drive! That way you get super speed and massive storage.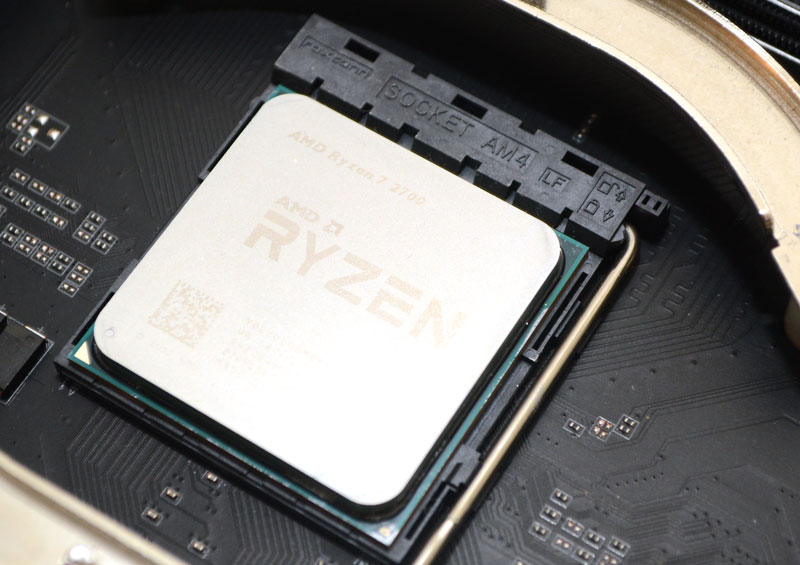 StoreMI Features
Spend Less Time Waiting
High-capacity hard drives are great for storing large libraries, but they're much slower than an SSD. AMD StoreMI technology can get those files running at up to SSD-like speeds. Simply add an SSD to your system, and let StoreMI do the rest.
Accelerate Your Operating System
Feeling the pain of slow startup times or an unresponsive PC? AMD StoreMI technology can help. Just add an SSD, and StoreMI can automatically help your PC feel smooth and snappy.
Cost-Effective, Non-Proprietary Hardware
You don't need to invest in expensive and proprietary hardware to get quicker storage performance. AMD StoreMI uses widespread and affordable technologies, like SSDs and NVMe, to accelerate the storage you already have.
Plug & Play for Easy Setup Today
You don't need to reinstall Windows® to enjoy the benefits of AMD StoreMI technology. Just add faster storage devices to your system, and StoreMI will automatically get your most-used data to the fastest drive for peak performance.
Easily Manage Large Libraries
PC enthusiasts often have many large hard drives for their library of files, but managing the library across multiple drives can be a nuisance. AMD StoreMI technology can make it a whole lot easier by managing those drives as a single large pool.
Hard Drive Specifications
What AMD Had to Say
"SSDs are fast, but expensive, and offer minimal capacity. Mechanical hard drives boast large capacity for a low price, but are much slower than an SSD. AMD StoreMI technology "combines" these two types of storage into a single drive and automatically moves the data you access the most to the SSD, so you get the best of both worlds: SSD responsiveness, and mechanical hard disk capacity with its low price." – AMD
What's in the Box
The Western Digital Blue 2 TB HDD and the Samsung 860 Evo SATA M.2 SSD were provided. However, pretty much any SSD, M.2 and HDD combination will work fine, so long as you have one for speed and one for capacity. Two identical drives wouldn't work; you would be better off running them in a traditional RAID format.