AMD To Tape Out 14nm and 20nm Process Chips In Next 2 Quarters
---
---
---
Ryan Martin / 7 years ago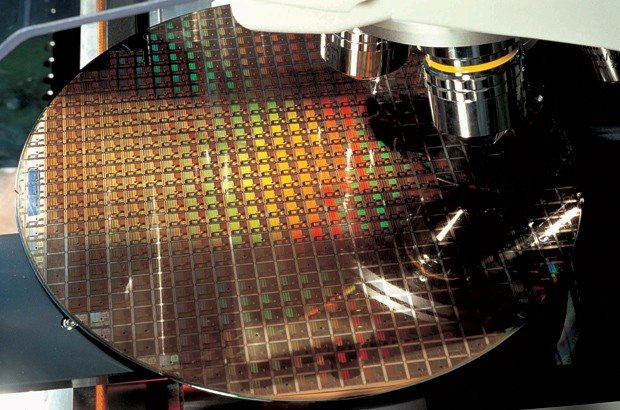 AMD recently made a public statement about starting production and development on 14nm FinFET and 20nm Planar manufacturing process based chips. AMD says work will begin on both processes within the next two quarters (6 months) reports X-Bit Labs. AMD's 20nm process will be done with TSMC and the 20nm chips produced will be part of AMD's next generation of GPUs. On the other hand the 14nm FinFET process is being done with Global Foundries and these 14nm chips are going to be used in low power AMD processors – aimed at tablets, smartphones and notebooks.
Both the 20nm and 14nm chips will enter production in 2014. 20nm production with TSMC is expected to start in February 2014 while 14nm production with Global Foundries will also take place before the first half of 2014.
"We are typically at the leading edge across the technology nodes. We are fully top-top-bottom in 28nm now across all of our products, and we are transitioning to both 20nm and to FinFETs over the next couple of quarters in terms of designs. So we will continue to do that across our foundry partners. […] We will do 20nm first and then we will go to FinFETs," said Lisa Su, senior vice president and general manager of global business units at AMD, during quarterly conference call with financial analysts.
While AMD will begin production in 2014 it is likely that most of the products based off these new manufacturing processes will arrive in 2015. That said we could begin to see some products emerge in the second half of 2014, such as new AMD GPUs based on the 20nm process. The vast majority of AMD products that will be sold in 2014 will be based on the 32nm and 28nm SOI processes.
Image courtesy of Engadget