AMD Tells Motherboard Makers that Ryzen 5800X3D Will NOT Support Overclocking
---
---
---
Mike Sanders / 2 years ago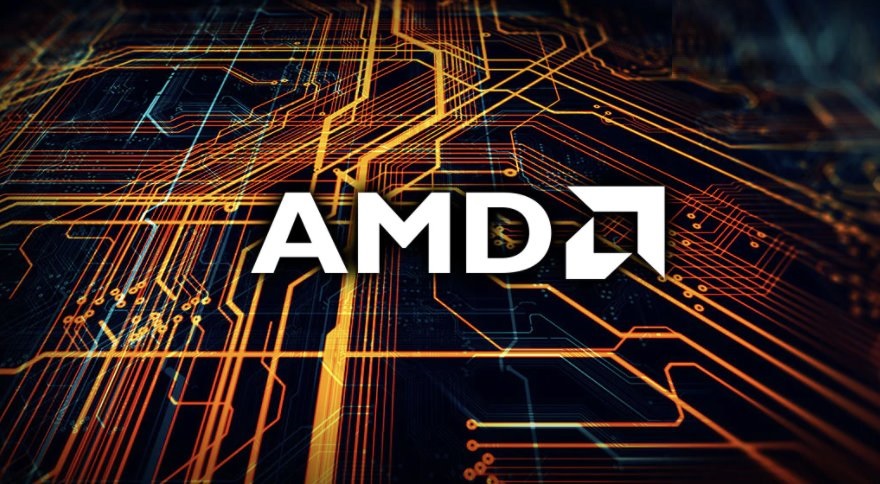 With the AMD Ryzen 5800X3D looking more than likely to officially release before the end of this month, things are certainly looking very interesting for fans of Team Red. With AMD claiming that this CPU will (at least until the Intel i9-12900KS' arrival) represent the fastest gaming processor on the market, with it retaining the current Ryzen socket design (prior to 6000 series' transition to AM5 later this year), the 5800X3D may well represent an excellent last hurrah for AM4 owners looking for one final upgrade!
With this in mind, however, two new huge pieces of information have just leaked online. Firstly, its cost (which we'll get onto later). But Secondly, and arguably a lot more interestingly, AMD has apparently ordered all motherboard manufacturers to disable any overclocking features for the 5800X3D!
AMD Shuts Down Official Overclocking Support for the Ryzen 5800X3D
As part of this news, it would appear that in terms of default motherboard BIOS options, AMD has officially instructed all of its motherboard partners to ensure that these settings are locked out. As part of the apparently leaked instructions, AMD is quoted here as saying (to their motherboard partners); "Please hide Vermeer-X CPU OC BIOS SETUP options".
Why would they do this though? Well, although specific details are still pending, the current belief (following a report via TechPowerUp) is suggesting that the main issue may reside within the 3D-cache memory which has apparently been throwing up more than a few problems when overclocks have been attempted. – This is, of course, just a rumour. On the whole, though, the only reason AMD would choose to disable overclocking on the Ryzen 5800X3D was if it was problematic!
Can it be overclocked by more traditional manual means?… Maybe, but based on the information it seems pretty clear that doing so will come without AMD's blessing (or warranty protection!).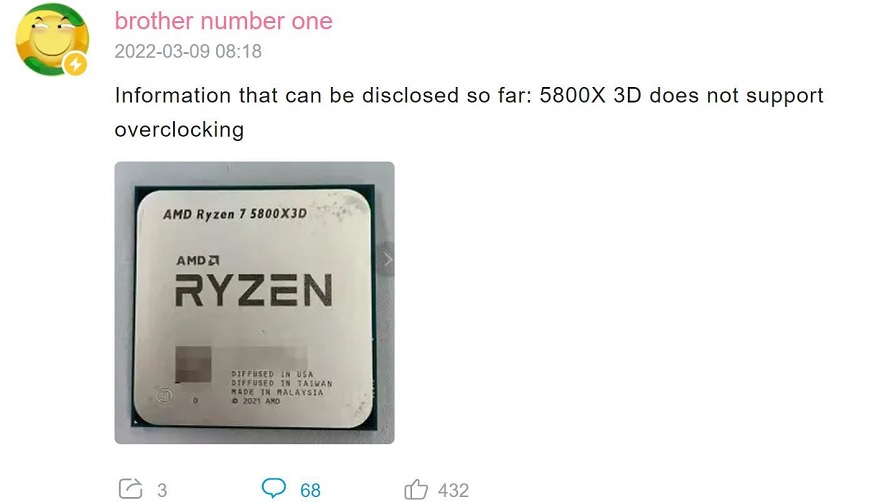 On Some Far More Positive News…
In the grand scheme of things, and specifically for generic users, this news of no apparent overclocking on the 5800X3D is not going to be overly problematic. Overclocking on Ryzen has never been that great, period. – In fact, on generic 'home' levels, and having attempted this on more than a few different Ryzen generations, I have never, at least not in my opinion, ever seen it yield stable results making it ultimately worth the effort. – Put simply, if the Ryzen 5800X3D doesn't support overclocking, I won't care. And by proxy, I think that probably 90% of you shouldn't care either!
What is interesting, however, is a report via Videocardz which is apparently suggesting that the 5800X3D will have a confirmed retail price of $449.99. – If this is true, then not only would it effectively see it price match the launch value of the original 5800X, but it would also see AMD hugely undercut not just the Intel i9-12900K (which currently retails for circa $550) but also the upcoming i9-12900KS.
Put simply, if AMD can hold up against the former in terms of performance, and maybe show some comparisons to the latter (which we thoroughly expect will easily help Intel quickly regain its gaming performance crown), Team Red, in something they always seem to do best, might have a legitimately huge advantage here with the 5800X3D in the high-end bang for buck stakes!
What do you think though? – Let us know in the comments!