AMD Threadripper 2950X Processor Review
---
---
---
Peter Donnell / 3 years ago
Threadripper
Round two, the encore, the sequel, whatever you want to call it, Threadripper is back to tear the competition a new one. AMD is going big with the performance upgrades here. While Threadripper's first launch offered some truly spectacular price to performance ratios, the latest one promises to do even better. While the 2950X isn't the top dog of the range, it still offers 16 Cores and 32 Threads of processing. What's more amazing is that it does it for well under $1000. That's more performance and a lower price than the first launch of Threadripper, so we're already off to a great start today.
Features
Since Threadripper is based on Ryzen technology, it retains and expands on the same feature set. You still get the fantastic SenseMI technology that overclocks the CPU on-the-fly to manage performance and temperatures. You also have the even more amazing Master Utility, one of the easiest to use overclocking tools to date, and much more.
StoreMI Technology
SenseMI Technology
Ryzen™ Master Utility
Specifications
CPU Cores: 16
Threads: 32
Max Boost Clock: 4.4GHz
Base Clock: 3.5GHz
Cooler: Custom Cooler Master Air Cooler Included
TDP: 180W (at stock clocks)
For in-depth specifications, please visit the official AMD product page here.
What AMD Had to Say
"16 cores provide an astonishing 32 threads of simultaneous multi-processing power, while 40MB of combined cache and vast I/O from the enthusiast-grade AMD X399 platform stand ready to feed the beast." – AMD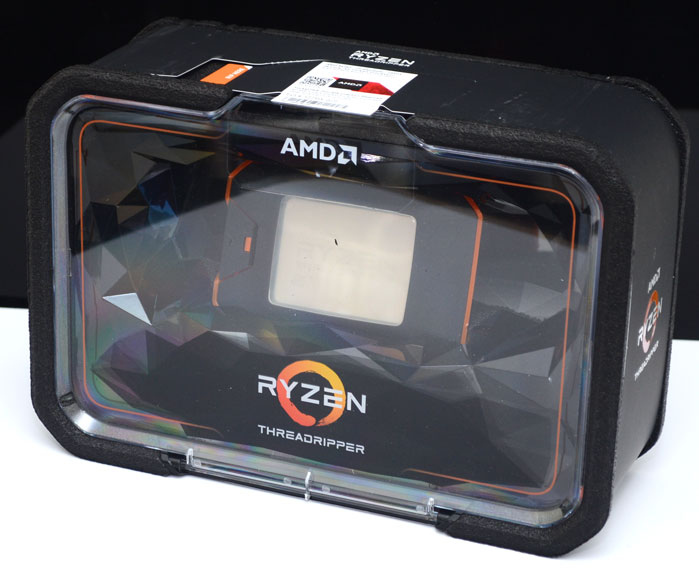 Cooler
The CPU cooler is massive, and surprisingly heavier than even a Noctua NH-D15S. The dual tower design features a built-in interior fan for high-airflow. It's all finished in black, with an RGB top cover and side lighting.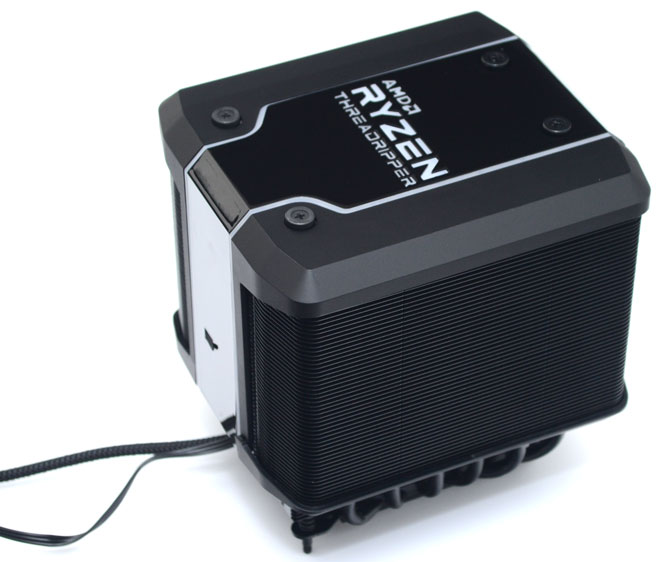 Rumour has it that the cooler is good for up to 300W, so overclocking on this beast should be a breeze. With a dual tower six heat pipe design and a huge contact plate built just for TR4 CPUs. It features an ingenious screw-through design too for easy installation. Turn the four screw heads on top, and it'll turn the threads at the base. Furthermore, it has massive RAM clearance, so even tall DIMMs will have no issues here.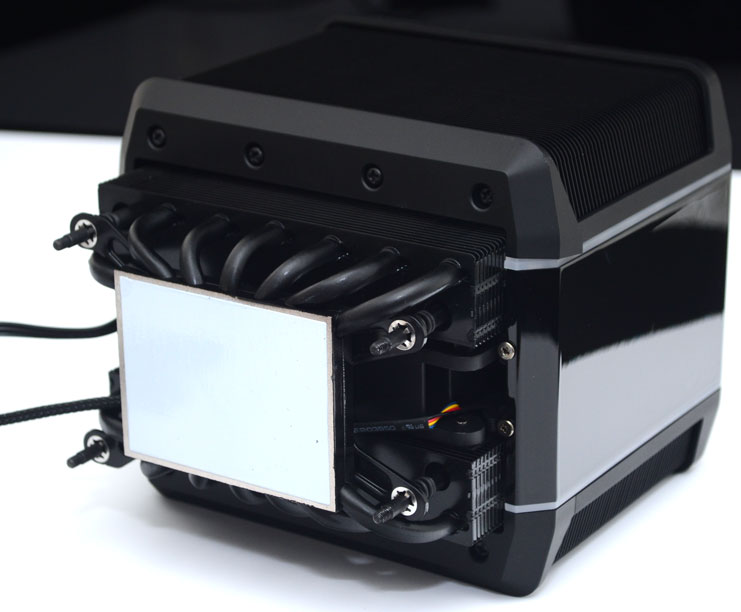 CPU
The CPU is massive, but obviously the same TR4 form factor we saw on the first gen Threadripper. It comes with a cool slot loading CPU mounting system like the old one too.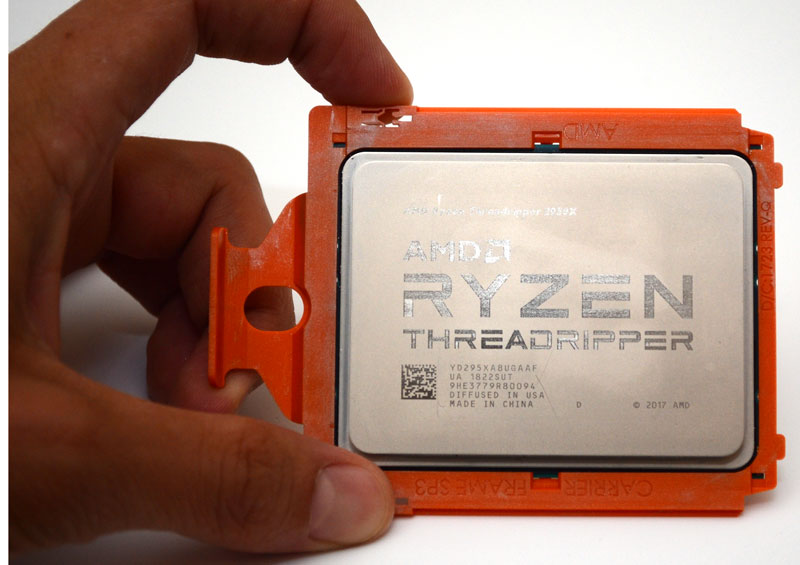 As you can see, it's still using the same method of bolting a couple of big CPUs together and meshing them. The system works well though, and it's delightfully clever and no doubt more complex to pull off than glueing them together.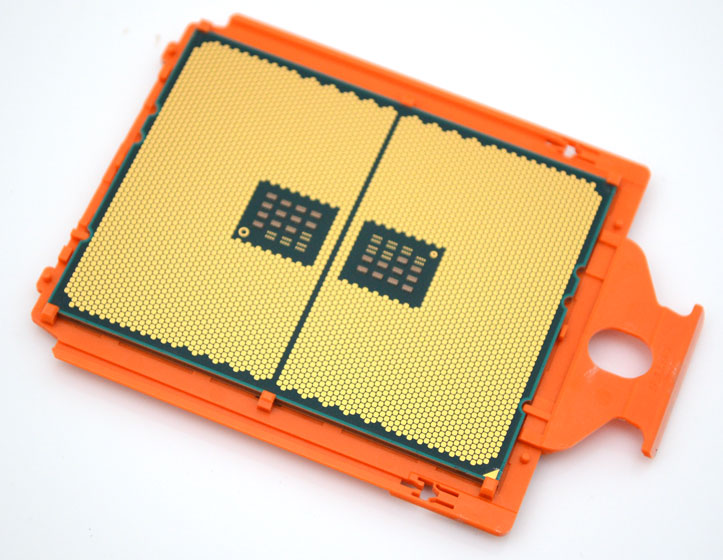 Once installed in the very secure screw down CPU socket, we're ready for the cooler.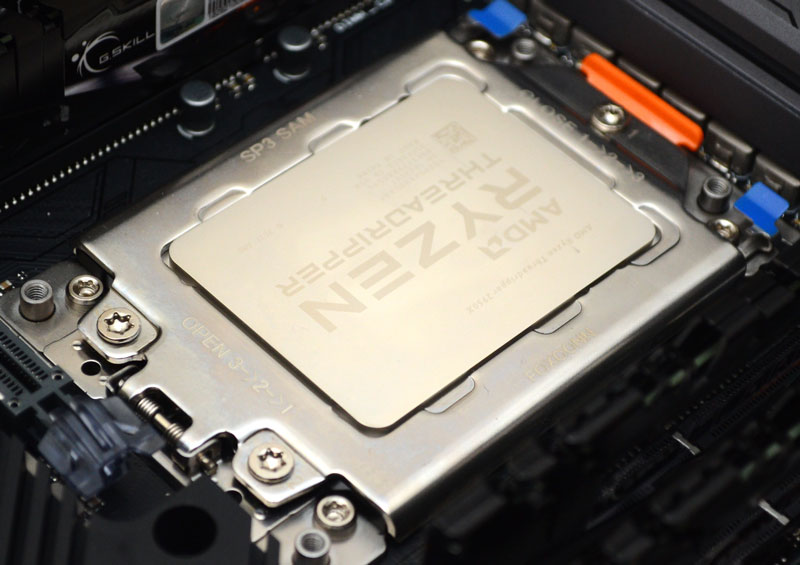 Everything in place within just a few minutes. Well done AMD for absolutely nailing that CPU and cooler mounting system; it's easily the best method of installing a cooler I've ever dealt with.