AMD Unveils RX 500 Polaris Refined Prices and Enhancements
---
---
---
Samuel Wan / 4 years ago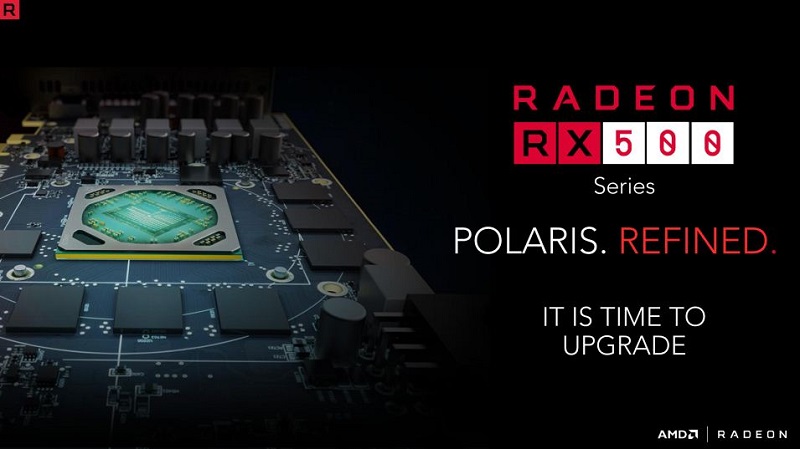 With the official launch of the RX 500 series, AMD is unveiling a lot of the key details about their Polaris refresh. Dubbed Polaris Refined, Enhanced, and Evolved, the new lineup offers an upgrade over the existing RX 400 series. To help sell the cards, AMD is focusing on a few key improvements they've made over the past year.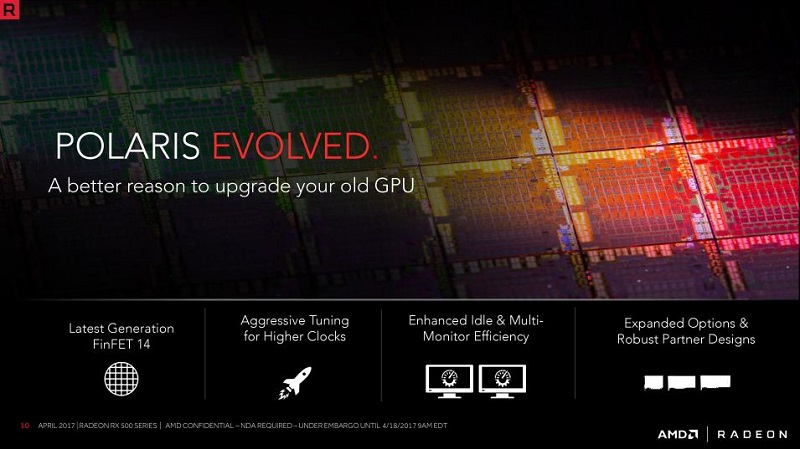 First up we have the "major upgrade" that is the latest 14nm FinFET process. This is the same process that the RX 400 series launched on but with the various small refinements and improvements GlobalFoundries and Samsung have tacked on since then. As expected, it is only offering a minor performance boost overall but allows for increased clock speeds and efficiency. However, AMD is targeting the new lineup mostly at users of the Rx 200 and Rx 300 series which not only feature older GCN architectures but are also on the 28nm process.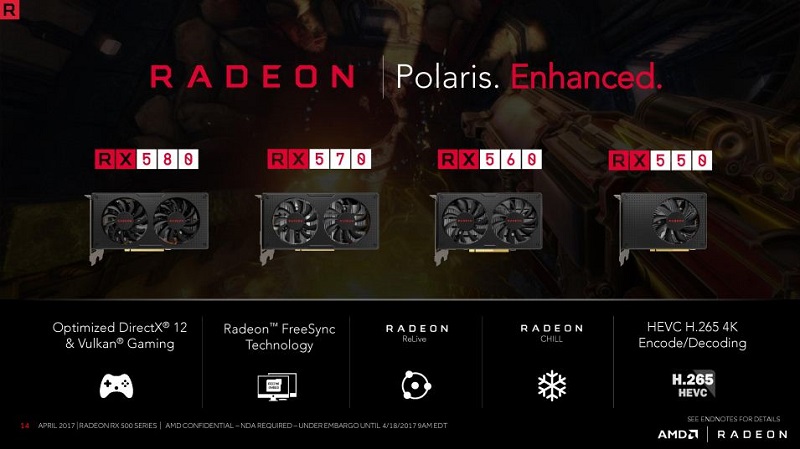 For the RX 500 series, AMD is investing all of the process gains into improving performance. This is aimed at ensuring better bang per buck as well as keeping power draw at the same or even better. Power consumption reduction is also achieved with a new intermediate memory state. With the updates Polaris 20 Lexa silicon, there is now the ability for the VRAM to be clocked half way in certain idle workloads. Previously, multi-monitor setups and video playback were an all or nothing scenario which hurt power consumption.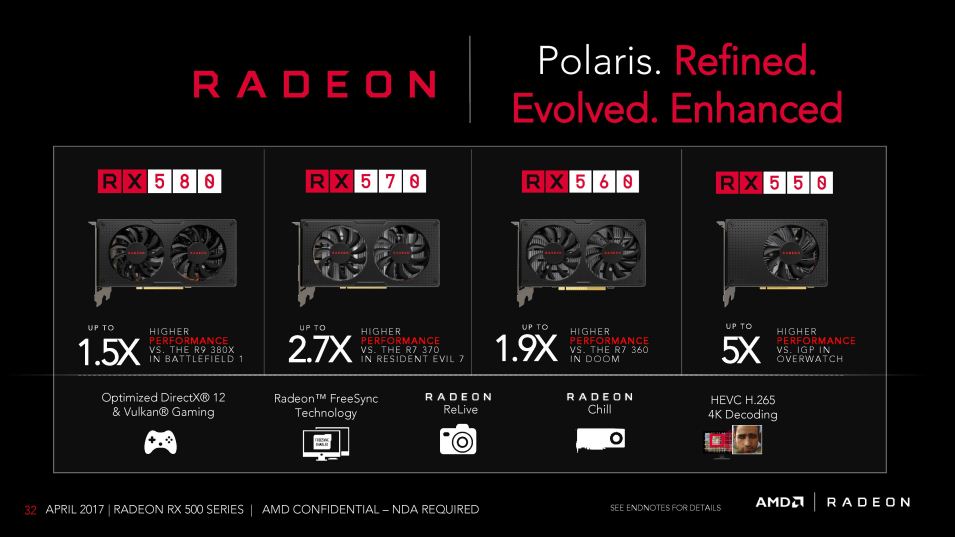 The launch RX 500 lineup consists of four SKUs,  with the Radeon RX 550 at a sub-$79 price point, the Radeon RX 560 at $99, the RX 570, at $169, and the RX 580 at $199 for the 4 GB variant, and $229 for the 8 GB variant. The RX 580 features 2304 stream processors, the RX 570 has 2048 stream processors while the RX 560 and RX 550 have 1024 and 512 stream processors respectively. The RX 550 also uses the new Polaris 12 GPU.