AMD Vega 10 and Vega 20 Slides Leaked
---
---
---
Samuel Wan / 6 years ago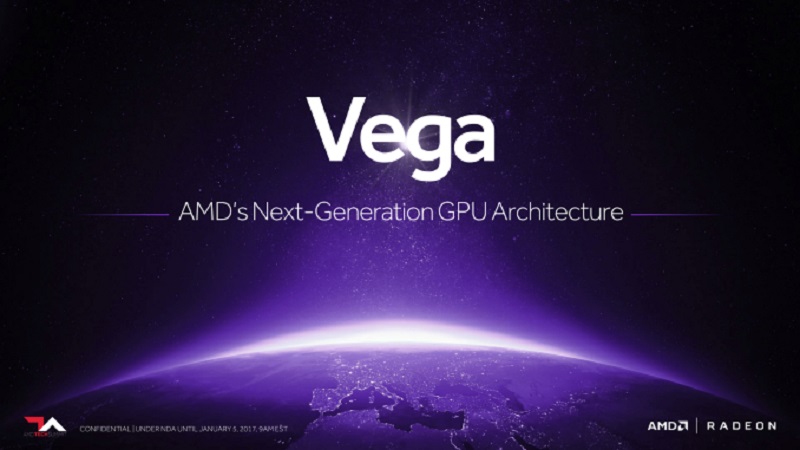 AMD has been on a roll lately with both Ryzen/Zen and Vega being revealed and launching shortly. With Vega, we got to see both a working demo as well as an engineering sample chip. While we did see some details revealed, no specific products or specifications were made public. Luckily for us, some slides for an internal AMD Vega presentation have been leaked out. The most important reveal is that Vega 10 is coming first half of 2017.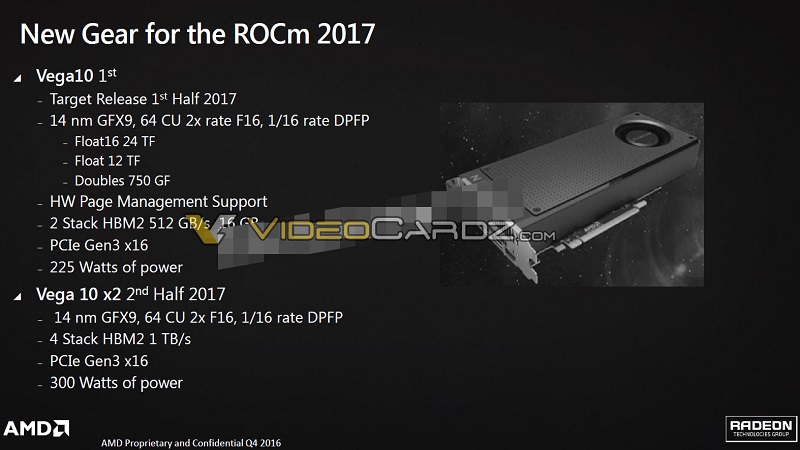 From the first slide, we can see that Vega 10 will feature 64 NCU or Next-Gen Compute Units as AMD has revealed. If it's the same amount of shaders per CU as with GCN, we are looking at 4096 shaders in total, the same as in Fiji. TDP is set at 225 W which again may owe a large part to HBM2. The HBM2 comes in at 2 stacks at 16GB for a total of 521 GB/s. This matches the die Raja Koduri was showing off during the event. Performance is rated at 12 TFLOPS for single precision and 750 GFLOPS for double precision. That's exactly 50% more than Fiji and suggests we are looking at a clock speed of 1500 MHz. We also have Vega 10 x2 which appears to be a dual chip solution coming in at 300W with likely lower clocks.

Next up, we have Vega 20 which is targetted at the second half of 2018. Interestingly, we have the same 64CUs as in Vega 10 so any performance gains will have to come from architectural tweaks or higher clocks. It will be built using the new 7nm process and feature PCIe 4.0. TDP  has a wide range of 150W to 300W, with I presume several products all at different core configurations and clocks using the same base die. VRAM is provided by 4 stacks of HBM2 at 1TB/s at either 16GB or 32GB total capacity.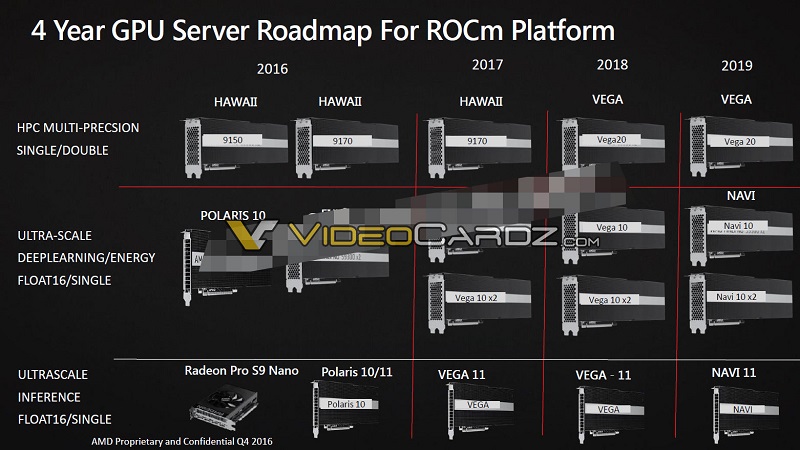 Last of all, we have a roadmap which points the way forward with future products. As with previously released slides, we see that Navi 10 will arrive in 2019. Navi will come in both 11 and 10 variants aimed at different segments. We are also expected to see Vega 11 at some point in 2017 as well.