AMD Vega 10 Will Arrive Before 2017 For Professional Market
---
---
---
Samuel Wan / 7 years ago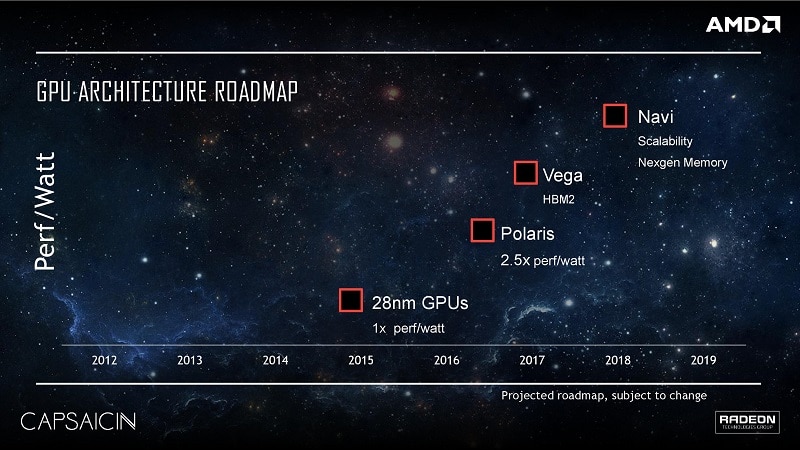 From the original roadmaps that AMD released, Vega looked like it had the chance to release within the year. Combined with rumours that suggested Vega 10 might release in October, it looked like AMD would have a GTX 1080 challenger out soon. However, AMD has since debunked their reports, with Vega set to arrive early next year. Interestingly though, a new report is out that Vega 10 will actually be announced later this year.
According to the source, the Vega 10 cards being launched this year will be aimed at the professional market. This makes more sense as the statement AMD came out for the 1H 2017 launch was targeting only at the enthusiast market. Perhaps with supply issues due to the large die size and HBM2, it makes more sense to go after the higher margin professional markets first. This was the same strategy Nvidia did with Pascal HBM2 based graphics cards.
Of course, even though they will be aimed at professional users, no doubt some will slip into the hands of enthusiasts. This will give us a good chance to see what Polaris is capable when it is scaling up and paired with HBM2. The top end model reportedly features 16GB of HBM2 while there will also be a cut-down variant as well. Hopefully, we won;t have to wait long for the Radeon versions to come out next year.