AMD Vega Time Spy Benchmark Leaked?
---
---
---
Ashley Allen / 6 years ago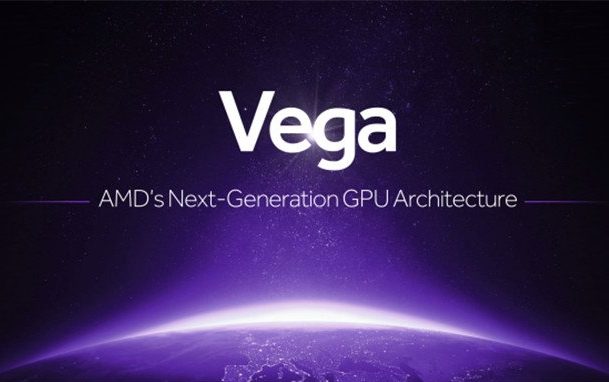 A new AMD graphics card range featuring the company's Vega GPU architecture is expected to launch before the end of June this year, and we may now have our first glimpse at the chip's benchmark. A score that seems to be for an unnamed Vega card – running on a system powered by an AMD Ryzen 7 1800X processor – has popped up on Futuremark's benchmark database, recorded via Time Spy.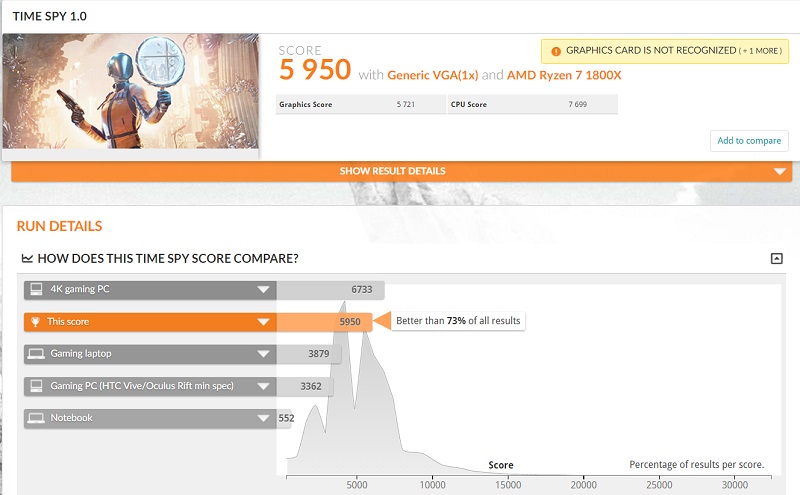 GRAPHICS CARD

Graphics Card: Generic VGA

Vendor: Advanced Micro Devices Inc.

# of cards: 1

SLI / CrossFire: Off

Memory: 8,192 MB

Core clock: 1,200 MHz

Memory bus clock: 700 MHz

Driver version: 22.19.384.20

Driver status: Not FM Approved

PROCESSOR

Processor: AMD Ryzen 7 1800X

Reported stock core clock: 3,600 MHz

Maximum turbo core clock: 3,692 MHz

Physical / logical processors: 1 / 16

# of cores: 8

Package: AM4

Manufacturing process: 14 nm

TDP: 95 W

GENERAL

Operating system: 64-bit Windows 10 (10.0.15063)

Motherboard: ASUSTeK COMPUTER INC. PRIME X370-PRO

Memory: 16,384 MB

Module 1: 8,192 MB Kingston DDR4 @ 2,128 MHz

Module 2: 8,192 MB Kingston DDR4 @ 2,128 MHz

Hard drive model: 500 GB ST500DM002-1BD142
The legitimacy of this benchmark score is questionable, given the 5950 point score – comparable to NVIDIA's GeForce GTX 1070 – of this unnamed hardware, despite its 8GB VRAM and 1,200MHz clock.
Though the score does appear low – depending on which Vega card we're looking at, of course – it could, if genuine, be representative of an engineering sample (without release-quality drivers) and not a retail version; should the results prove real, the final version that hits the market could boast a higher score.
Hopefully, we won't have to wait a full two months before we find out.