Anidees Launches VGA Cooler with 3x80mm RGB Fans
---
---
---
Ron Perillo / 5 years ago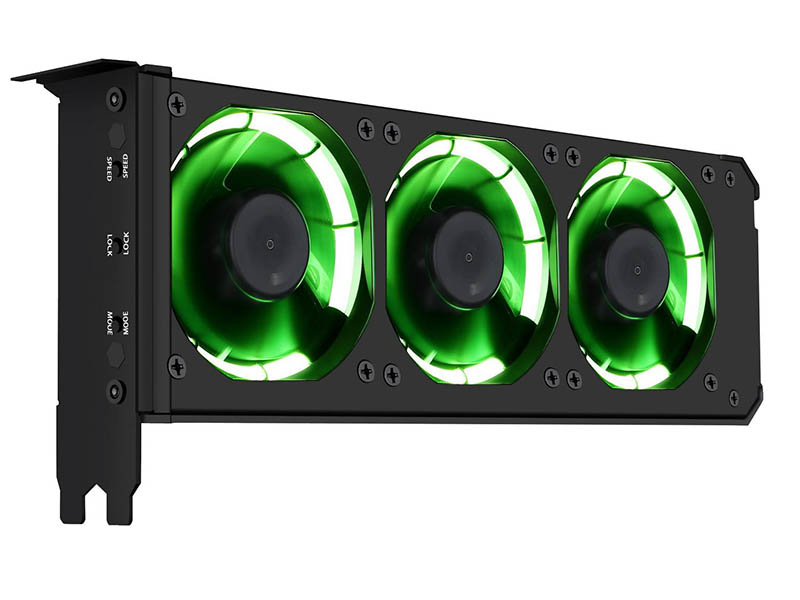 Expansion Slot Cooler Add-on for Cooling Video Cards
Anidees has launched a cooler specifically for active cooling video cards. The AI-GP-CL8 285 x 94 x 26mm dual slot device which fits into any PCIe expansion slot. It does not actually draw power from the PCIe slot but rather only has dummy plugs. It draws 12V power instead from a single SATA cable connector.
This SATA cable powers 3x 80mm fans which are Anidees' sleeve-bearing AI-HALORGB8. These fans can switch between one of 256 solid colors and operate between 500 to 1200 RPM. It provides 5.6 ~16.94 CFM of air flow and 0.31 ~ 1.23MM-H20 of air pressure in this range. In terms of noise level, it is relatively quiet ranging from 16.9 ~ 23.2dBA.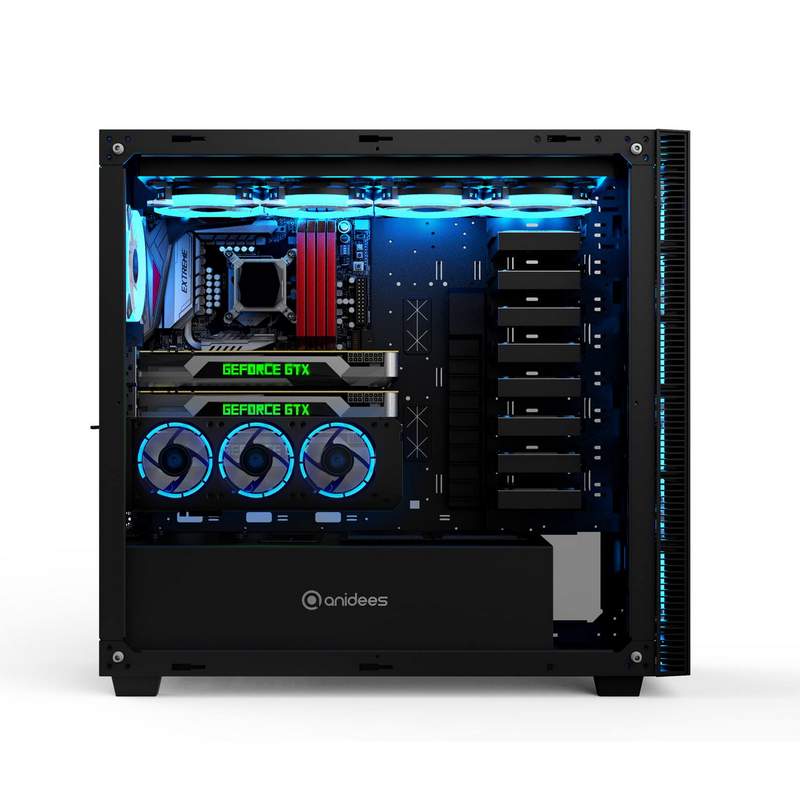 As long as you have two slots available, the AI-GP-CL8 installs into any case. Users can even mount it on a vertical expansion slot. However, since it does not require a PCIe connector, riser cables are unnecessary.
How is the RGB LED Controlled?
Users can control the colour as well as the fan speed via a built-in panel at the rear IO. This has mode, lock and speed options.
How Much is the Anidees RGB VGA Cooler?
Users can now purchase the Anidees RGB VGA cooler for $39.99 USD via Amazon.com. It is also available on NewEgg.com, although it costs a bit more there at $45.00.