Antec GX700 Mid Tower Chassis Review
---
---
---
Peter Donnell / 11 years ago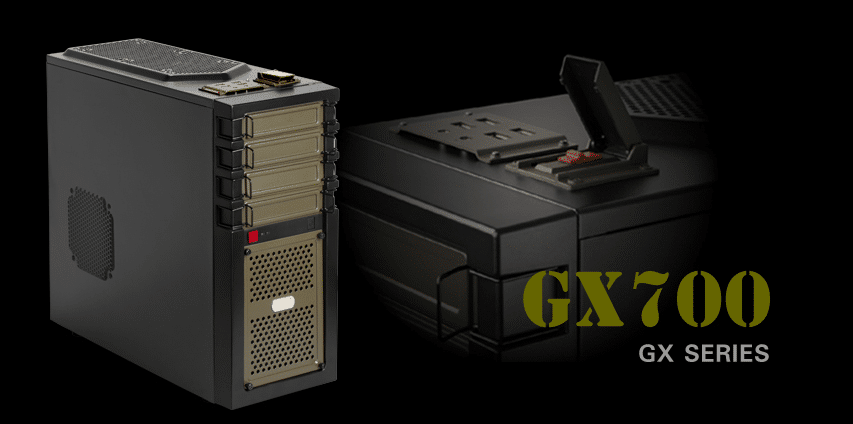 Antec are one of my favourite brands in the PC industry, I've been an avid user of their various power supplies, water coolers and cases for many years, and while I don't use their products exclusively, I've always got a few of them put to good use on at least one of my systems. There is a good reason for that too, as from my experience Antec has always provided some of the best value for money and excellent build quality when it comes to components and those are two qualities that I will be looking for in today's review of the GX700 chassis.
The GX700 is Antec's latest low-mid budget chassis design and priced at around £60.00 its certainly entering the most competitive part of the chassis market, as around this price range you're not exactly short of options in terms of features, designs and for factors. low-mid budget is the biggest sector and year on year we're finding that manufacturers are cramming more and more high end features in a budget friendly solution to stay competitive with rival brands. Sure you're not going to get all the bells and whistles that you would find on a £100+ high end chassis, but its easy to find nearly all of them in one form or another for half the money and looking at the specifications below, it seems Antec has tried just that.
Plenty of room for cooling, including a space for a 240mm radiator, large CPU coolers and graphics cards, 7 expansion slots for multi-GPU setups and cable management, all the big stuff is here, so lets take a closer look at what the GX 700 has to offer and see just how far a budget of £60 really goes.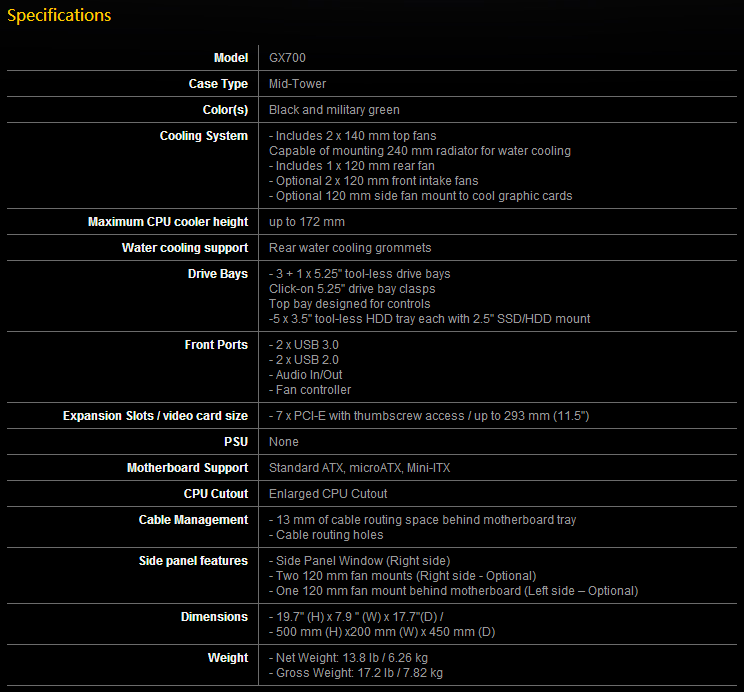 The packaging of the GX700 is fairly standard and features a black and white image of the front and top of the chassis, no sign of the usual black and yellow packaging that we normally see with Antec chassis here, but I won't lose any sleep over that.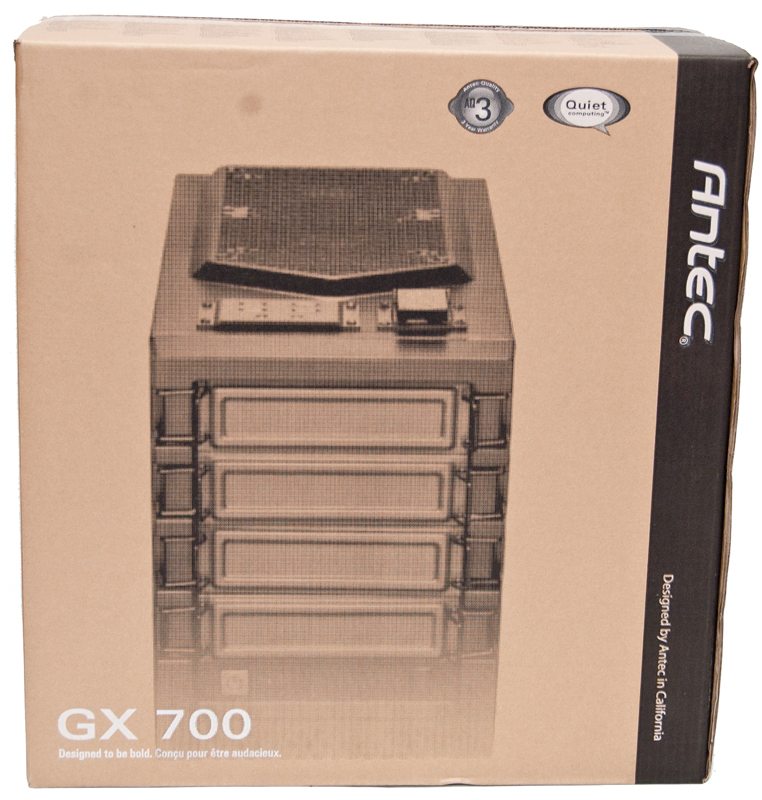 The back of the box features a break down diagram that details literally all the major features and functions of the chassis, handy if you're looking at this in a retail store but well take a closer look our selves at what those features are in just a moment.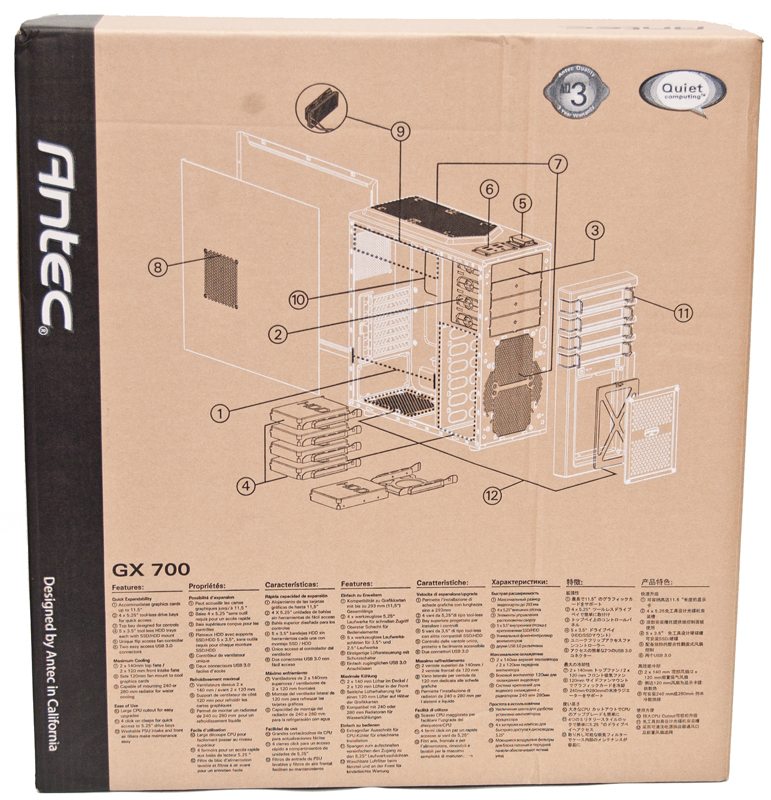 In the box there wasn't a lot of extras, although there doesn't really need to be. I did however find a simple owners manual, some cable ties, motherboard standoffs and screws, PSU screws and hard drives screws, everything you should need to install all your components.