Antec HCG 850w Bronze Power Supply Review
---
---
---
Mike Sanders / 5 years ago
Introduction
---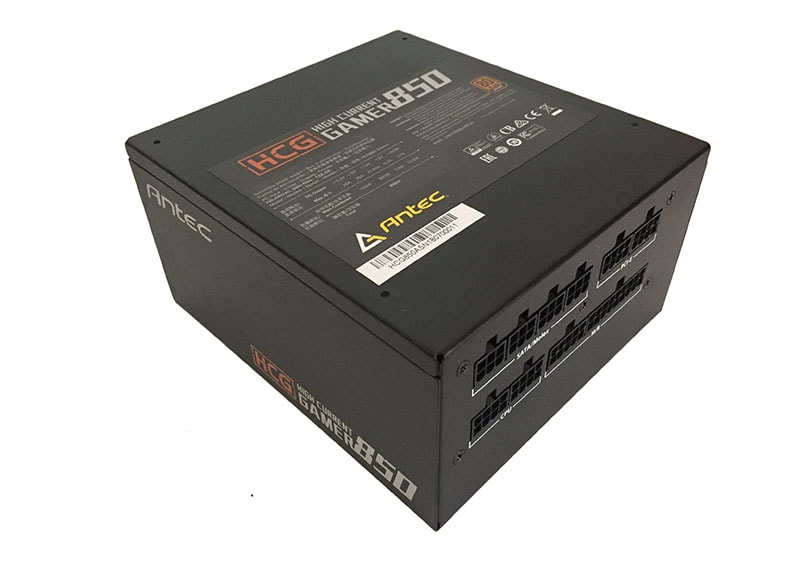 Antec HCG 850w Bronze Power Supply
Antec has quickly built itself an excellent range of quality PC components and an overall strong reputation within the industry and PC enthusiast community. Although perhaps not the best-known brand, it is certainly one that many have heard of and as such, if you were in the market for a new power supply, you might very well consider one of their products.
With such a large market though, it can sometimes be difficult to know what is going to be best for you.
We, therefore, take an in-depth look at the Antec HCG (high current gamer) 850w power supply. Being bronze rated, this isn't expected to have the highest levels of efficiency, but should still give a strong performance and solid results. We're not going to take that at face value though. To the test bench!!!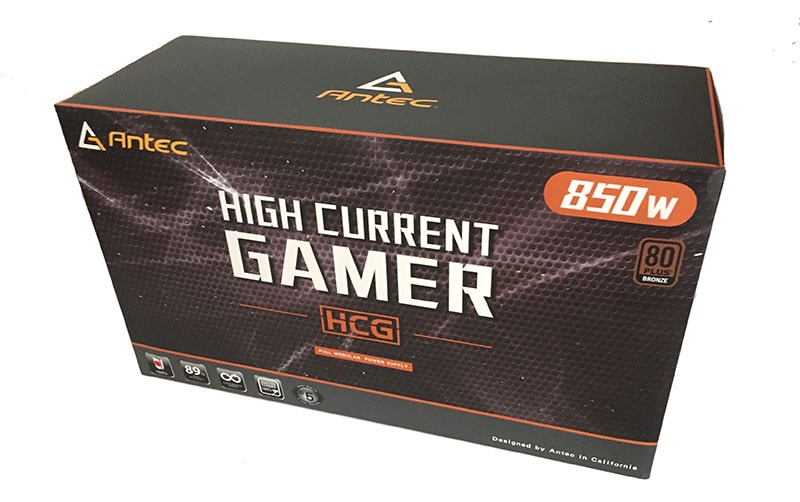 Features
Providing the bulk of its power through a single +12V rail this is a fantastic option for those looking towards overclocking or indeed those with exceptionally demanding systems.
• 850W Continuous Power – Guaranteed 850W of Continuous Power from Antec
• 80 PLUS® BRONZE certified – Up to 88% efficient, to reduce your electricity bill
• AQ5 – Antec Quality 5 year warranty and lifetime global 24/7 support
• 16-pin Socket – Industry-leading 16-pin sockets double the modular connectivity by supporting 2 different 8-pin cables per socket and allow for future connector changes
• 135 mm LED DBB Silence – Whisper-quiet high-quality LED double ball bearing fan with long lifetime
• Thermal Manager – An advanced low voltage fan control for optimal heat & noise management
• High Current Rails – 2 +12V rails with high load capabilities ensure maximum CPU & GPU compatibility
• 98.8% +12V – Output for maximum CPU & GPU support
• Multi PCI-E – 4 PCI-E connectors for multiple GPU support
• NVIDIA SLI®-Ready & AMD Crossfire certified – Tested & certified by NVIDIA® for SLI® & AMD for Crossfire systems
• CircuitShield™ – Full suite of industrial grade protections:
– Over Current Protection (OCP), Over Voltage Protection (OVP) Under Voltage Protection (UVP), Short Circuit Protection (SCP), Over Power Protection (OPP), Over Temperature Protection (OTP) & Surge & Inrush Protection (SIP)
• Japanese Heavy-Duty Caps – High-performance Japanese capacitors ensure tightest DC stability and regulation
• Stealth Wires – All wires darkened for minimal visibility in chassis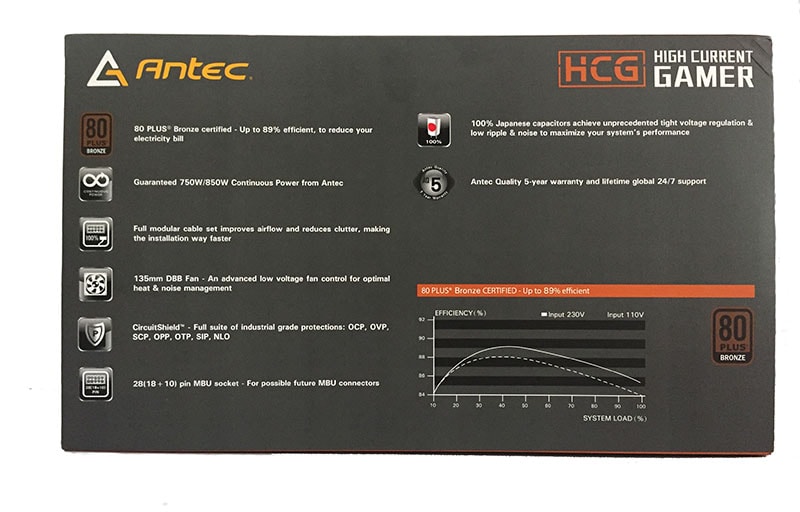 Specifications
For in-depth specifications, please visit the official Antec product page here.
What Antec Had to Say
If you are looking for a strong, stable and reliable PSU that will last you for years, you'll want one that runs on Continuous Power. Antec PSUs always use Continuous Power to deliver consistent, stable wattage to your entire system. You can believe that whenever Antec advertises a rated wattage, that is exactly what you'll get: stability and continuous power. No exceptions. Features a dual 98.8% +12V high current rails with high load capabilities to ensure maximum CPU & GPU compatibility with darkened cables for minimal visibility in chassis, the HCG-850M is definitely worth every cent – Antec
Cables
1 x 24-pin ATX
2 x 8 (4+4) ATX12V/EPS12V
4 x 8 (6+2) PCI-E
9 x SATA
4 x Molex
1 x Floppy disk drive adaptor.