Antec ISK-600M Micro-ATX Chassis Review
---
---
---
Peter Donnell / 8 years ago
Introduction
---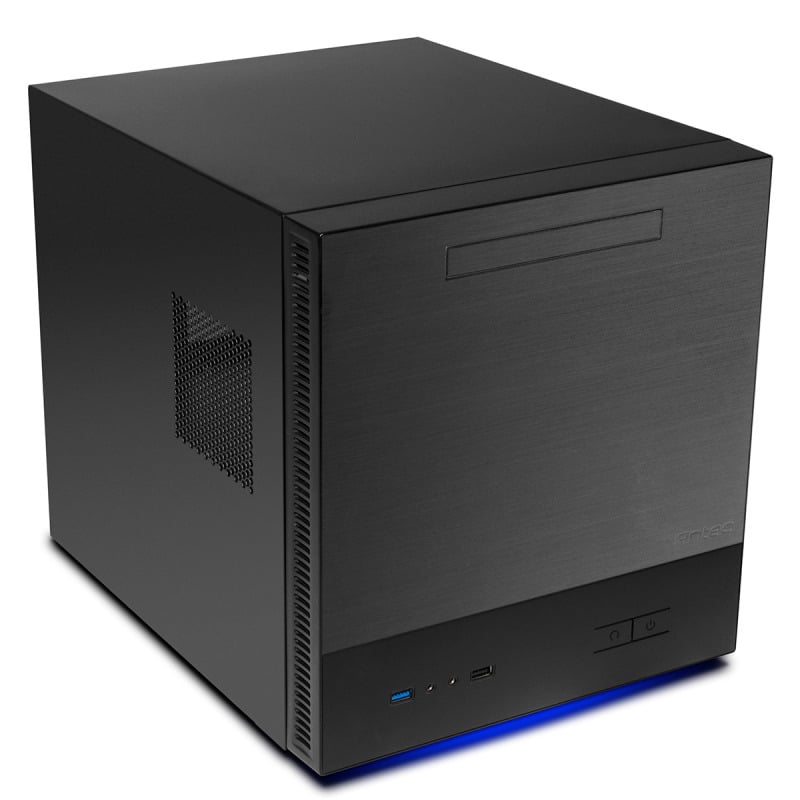 It has been many months since we first reviewed the Antec ISK-600 mini-ITX chassis. I absolutely loved the case as it offered a great range of features for a very affordable price tag; which is why it won our eTeknix Bang for Buck award. Now we are back once again with a review of the latest entry in the Antec range, their bigger and hopefully even better ISK-600 Micro-ATX chassis.
Many of the features of the new ISK-600 are similar to the previous model, with the most notable difference being that this new one is slightly larger to accommodate larger motherboards. The previous model was mini-ITX compatible, while the new one can support up to Micro-ATX. Of course, this small increase in chassis size can make a huge difference, as it can free up more room for longer and multiple graphics cards, extra hard drives and more.
Features:
Product Name: ISK600M
Case Type: Micro-ATX
Front bezel Material: Aluminum + Plastic
Color: Black
Body Material: 0.8mm steel
1 x Slim ODD bay
3 x 3.5 drivers bay
3+1 x 2.5 drivers bay
4 x Expansion Slot
Compatible Motherboard: Micro ATX, Mini-ITX
Graphic card size: ≧12.5″(317.5mm)
System Fan: – 1 x 120 mm rear exhaust fan – 1 x 80 mm rear exhaust fan(optional) – 1 x 140 mm front intake fan – 2 x120 mm front intake fan  (optional)
I/O Ports: – 1 x USB3.0 – 1 x USB2.0 – Audio I/O (AC97)
Product Dimensions: – 290mm (H) x 272.6mm (W) x 340mm (D) – 11.4" (H) x 10.7″ (W) x 13.3″(D)
The left, top and right side panels are made from a single piece of folded 0.8mm steel. The panel is held in place by three thumb screws at the back and can be removed easily when you need to install something or maintain your system.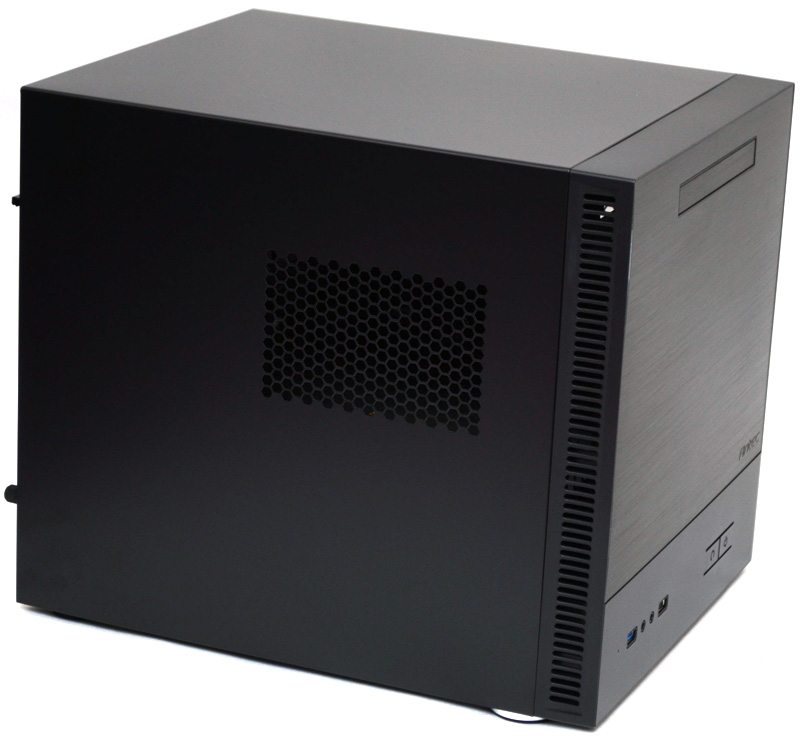 There's a little extra ventilation on the left and right side panels, which should help vent excess heat from your graphics cards, CPU cooler and other components. There's also some ventilation on each side of the front panel, which any front mounted fans can use to pull air into the chassis.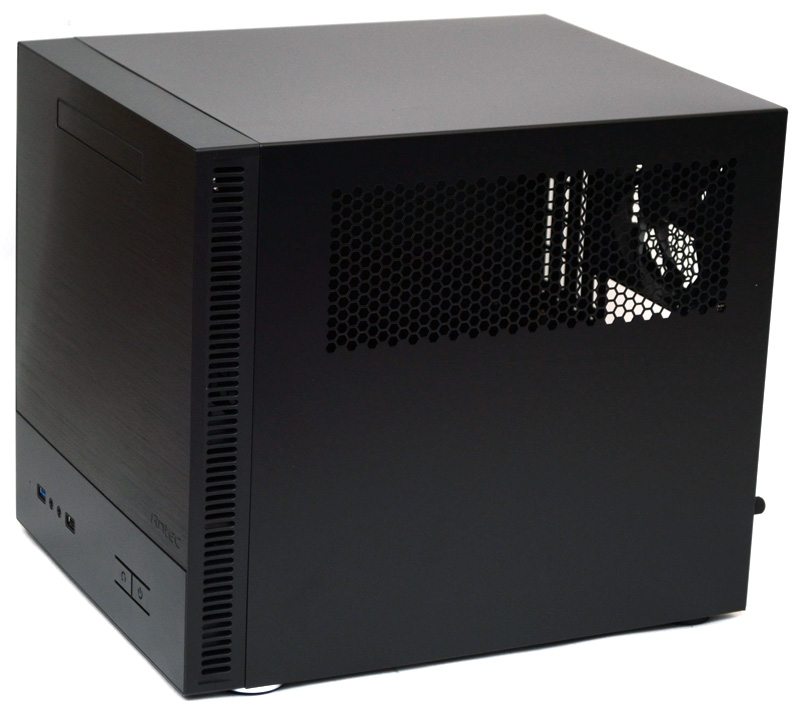 The front panel is pretty minimalist in terms of design, but it has been treated to a rough textured brushed aluminium panel that really adds a premium quality look to the front of the chassis. Annoyingly there is only a single USB 3.0 port, Antec should get with the times and put dual USB 3.0, perhaps include a 2.0 converter cable for those with older motherboards.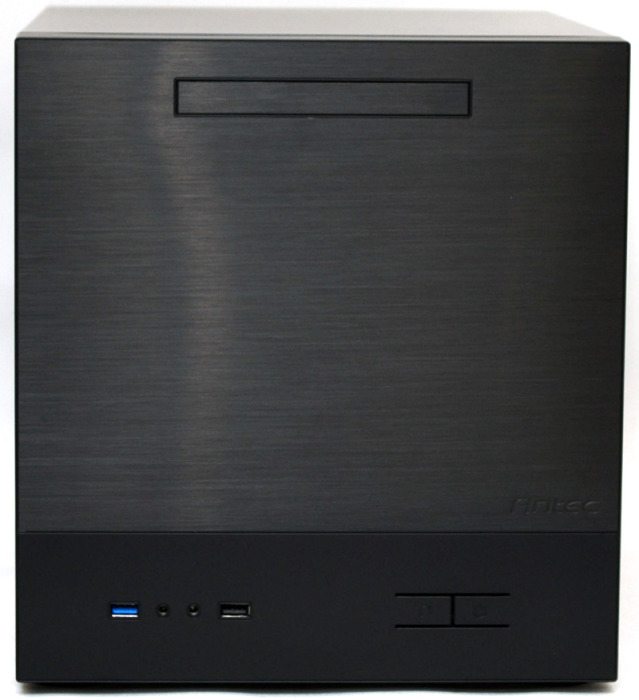 The ISK-600M will support two dual-slot graphics cards, and there are four ventilated and reusable expansion slot covers pre-installed. At the base of the chassis is a small tab, this allows you to slide out the PSU dust filter.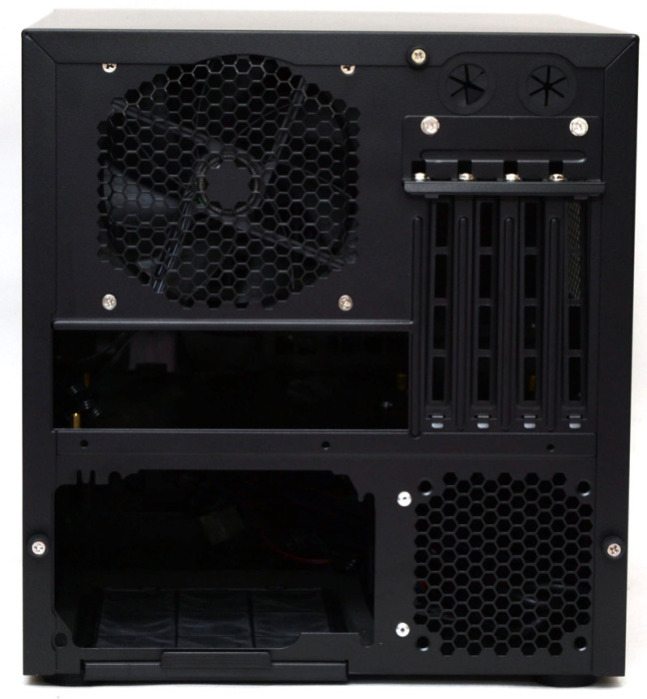 The expansion slots have a locking bracket over the top, removing this will give you a little more manoeuvring room when installing your cards. There's also a pair of cable/water routing grommets at the top of the chassis.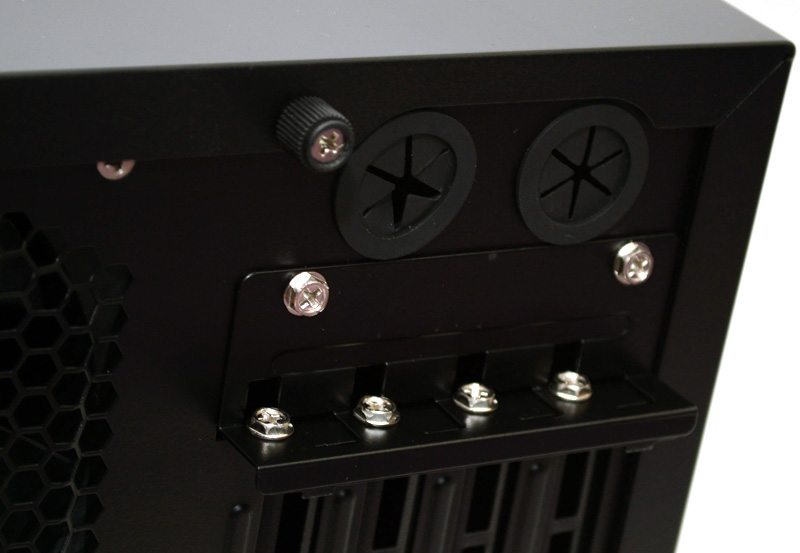 The base of the chassis has four gripped feet and the front two have been given a little silver trim to ensure they look great from the front of the chassis. You'll also notice there are two sets of screw holes, these are used for directly mounting a pair of 2.5″ drives on the chassis interior.