Antec Kuhler H2O 1220 Liquid CPU Cooler Review
---
---
---
Ryan Martin / 11 years ago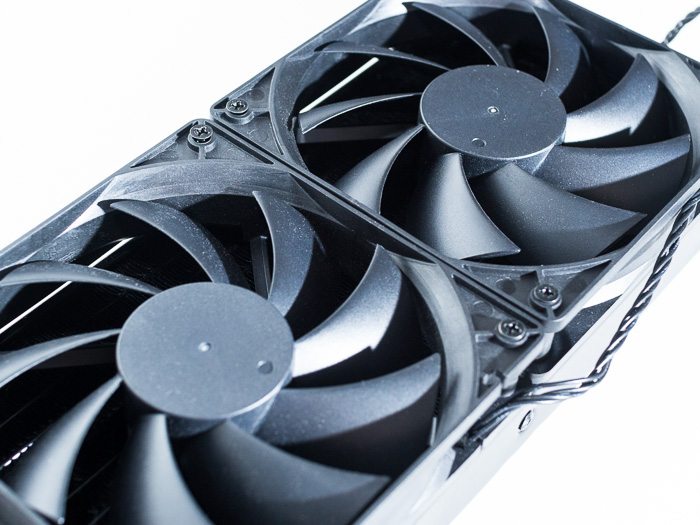 Antec sit alongside Corsair as one of the big-boys in the All-In-One liquid CPU cooling market. They have been around for a long time and were one of the first to mainstream the trend of AIO CPU coolers. Their Kuhler series is renowed for its reliability, simplicity and good bang-for-buck. Today we have with us the latest exciting addition to the Kuhler H20 series, the Kuhler H20 1220. Why is this exciting you may be wondering? Well this is the first review in the world of the Antec Kuhler H20 1220 and to us a world exclusive is pretty exciting.
In terms of the design of this product, the innovation is probably not as exciting as you'd hope. The Antec Kuhler H20 1220 is essentially a 240mm Asetek AIO unit featuring a 27mm wide radiator, a standard Asetek pump unit and the flexible rubber tubing we see on the latest Asetek OEM designs. All Antec have done is branded the product with its Kuhler series branding, added a pair of their fans and offered up some basic fan control software. However, the fact this product carries the Antec branding and is part of the Kuhler series means you can expect quality, reliability and good performance.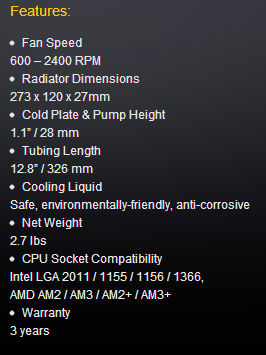 The Kuhler H20 1220 comes in a very simply designed box and we can't really see anything out of the ordinary – the key feature is the inclusion of the 240mm radiator.