Antec Kuhler H2O 650 AIO CPU Water Cooler Review
---
---
---
Peter Donnell / 10 years ago
Introduction
---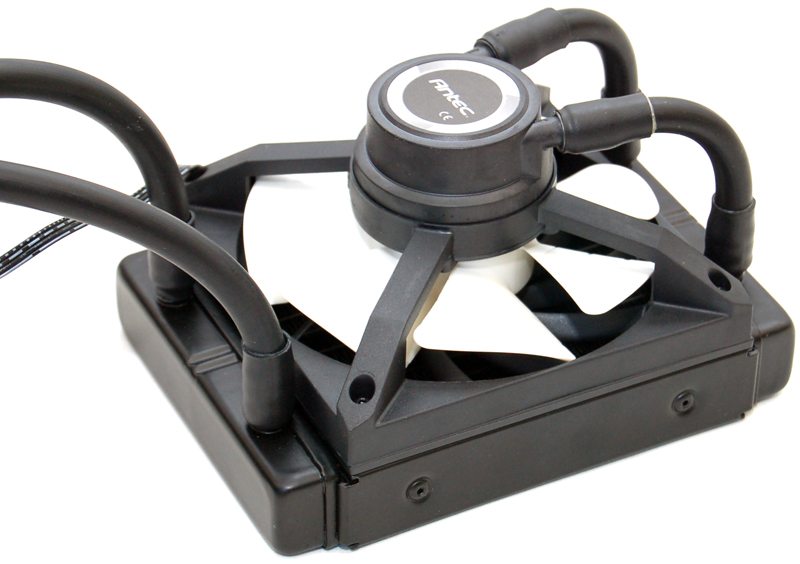 Antec have had good success with their AIO water cooling solutions in the last few years, the Antec 620 and 920 have long been two of my favourite solutions when doing system builds. They may not always have achieved the best temperatures in performance benchmarks, but on a personal level I've found the build quality to be rock solid and sometimes it is the long term performance, not the benchmarks, that can make or literally break a build.
The new cooler from Antec is looking to do things a little different with a strange new pump and radiator combination unlike anything we've seen before. It's a tribute to Antecs ideals of function over form and if the it will be interesting to see not only how it performs, but also how it looks.
As always we will be looking for solid performance in our benchmarks, but we would also like to see the solid build quality Antec are known for. With a price tag of around £45 it is competitive with most high end air coolers and is about on par for most AIO 120mm radiator coolers. It has a good range of support for popular socket types and its 120mm radiator should ensure high compatibility for most chassis design. Now let's get right to it and see what else it has to offer, then put it through its paces on our test bench.
Specification:
Fan Speed: 600 – 2400 RPM
Radiator Dimensions: 159 mm x 120 mm x 27 mm
Fan Dimensions: 120 mm x 25 mm
Cold Plate + Pump Height: 1.0" / 26 mm
Tubing Length: 11.8" / 300 mm
Cooling Liquid: Safe, environmentally friendly, anti-corrosive
Warranty: 3 years
The packaging is nice an informative with a good image on the front, all the supported sockets detailed and some of the extra details such as the universal bracket and the PWM fan.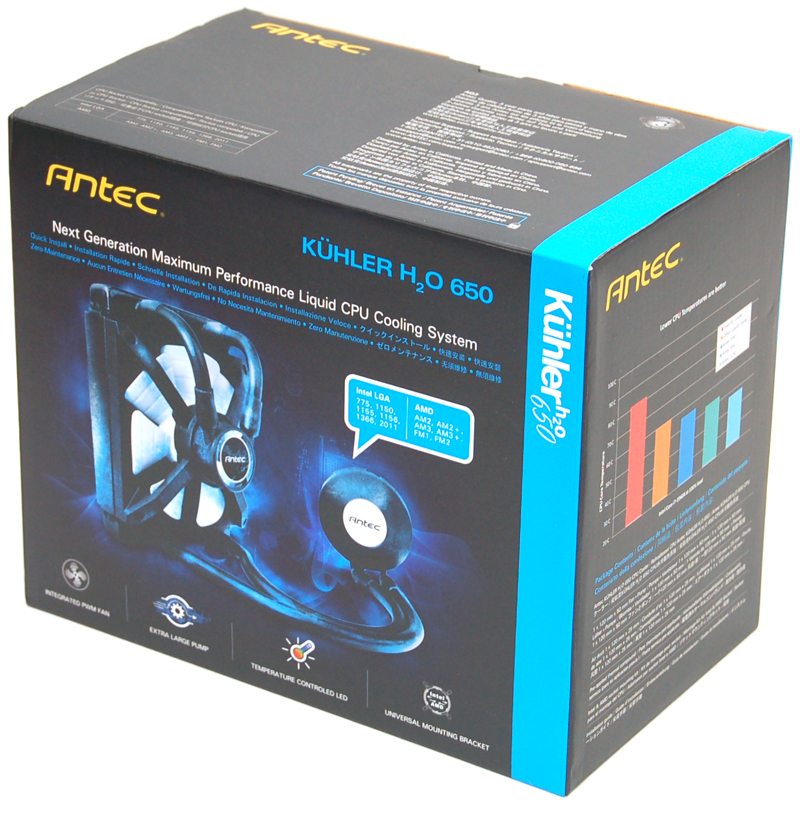 Around the back is a little more technical, showing off their unique pump mount, the copper cold plate and the RGB LED lighting.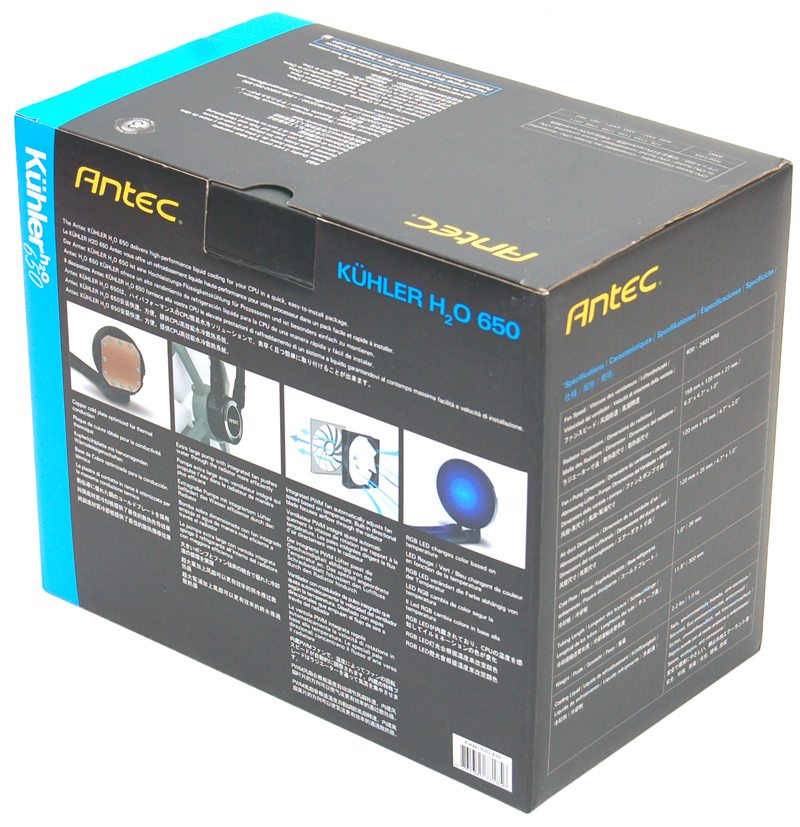 The box contains some really good quality fittings. The motherboard backplate is plastic, but comes with soft stick pads for easy mounting. A universal mounting bracket that is made of metal and finished in black, as well as a good selection of pre-constructed screws with springs that will be used to secure the cooling block and a few screws for mounting the radiator.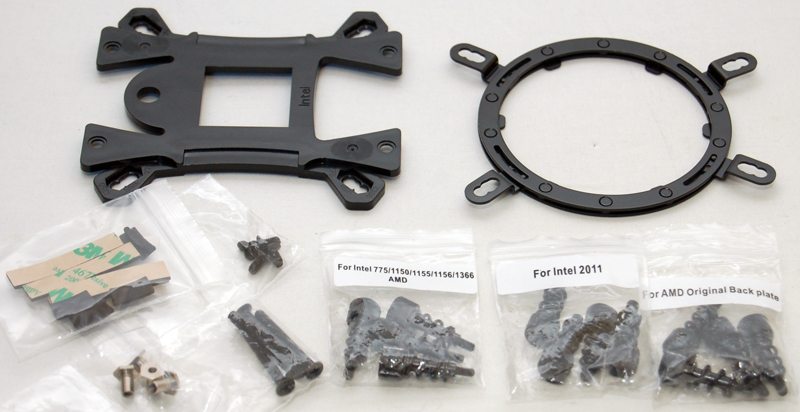 Finally we also have the installation guide and a durable fan edge guard.