Antec P120 Crystal Mid-Tower PC Case Review
---
---
---
Peter Donnell / 10 months ago
Exterior
The P120 Crystal isn't quite as crystal clear as the name suggests. It does have very clean tempered glass on there, but with black hardware and a sunny office, it's a reflection box right now. It's a very classic and simple shape, no wonky angles, just a big bad-ass rectangle here.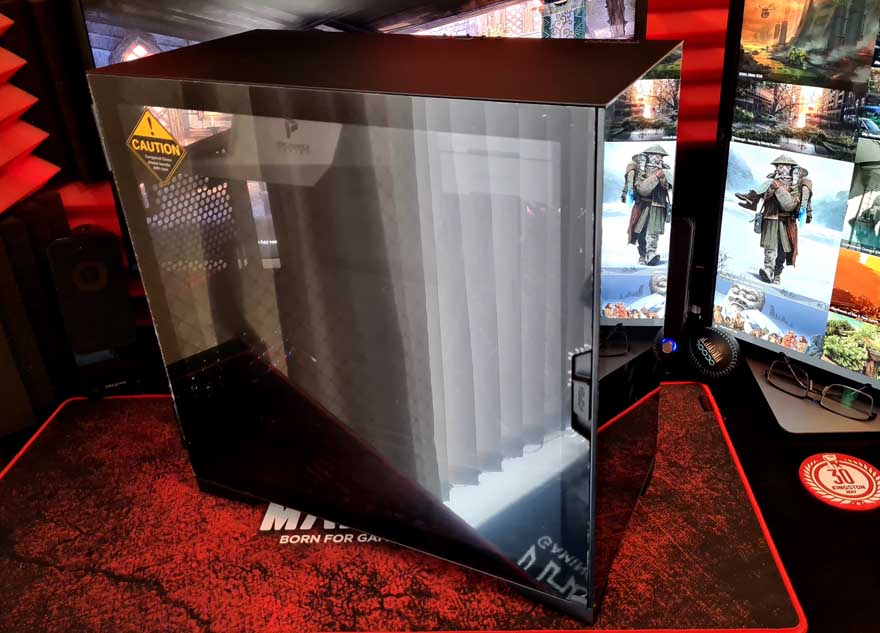 The front panel is more of the same, just a big tempered glass window to show off all your lovely hardware. There's a thick black border on the left side panel and the front panel, which hides all the boring framing, screws, etc, and just gives it a much cleaner aesthetic overall.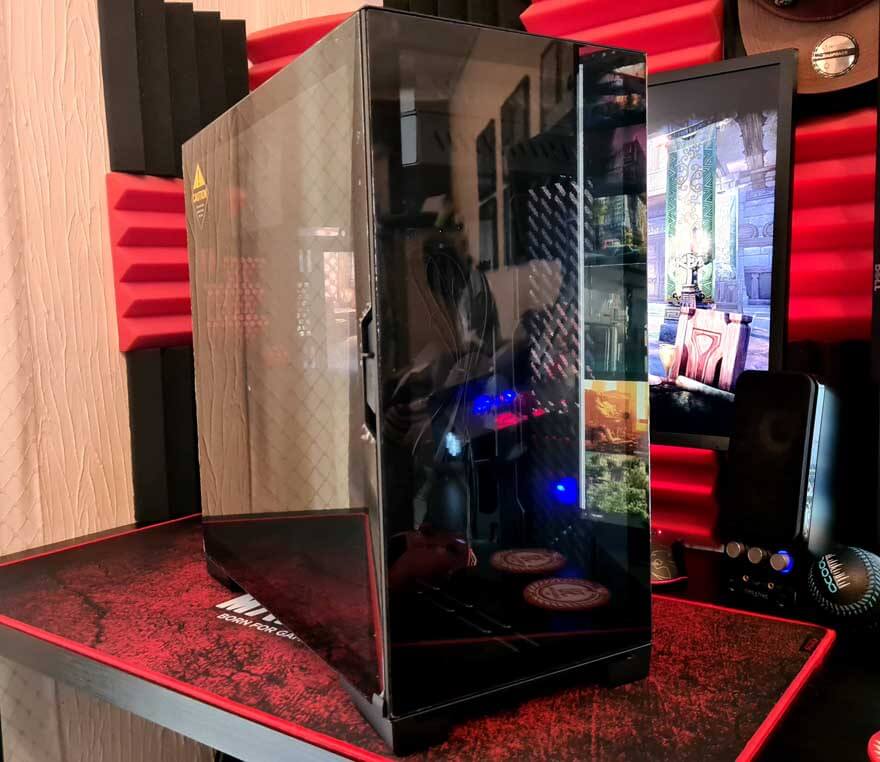 Want quick and easy access to the case interior? The left side panel has this lovely spring-loaded slider. Just pull it down until it clunks and the window can be swung open. No tools, no fuss.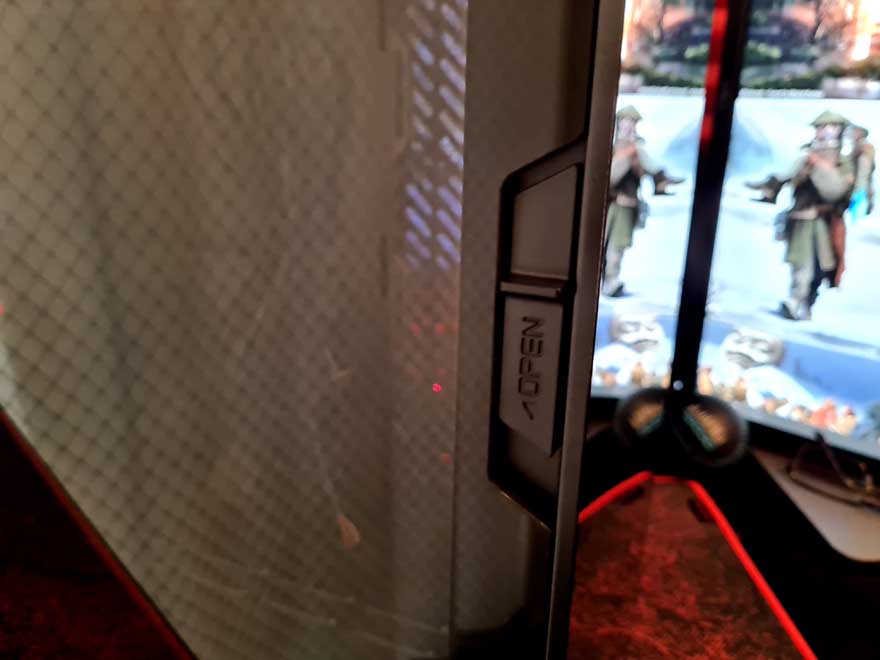 Up on the top, it's pretty flat here too, with another solid panel keeping things looking crisp and clean.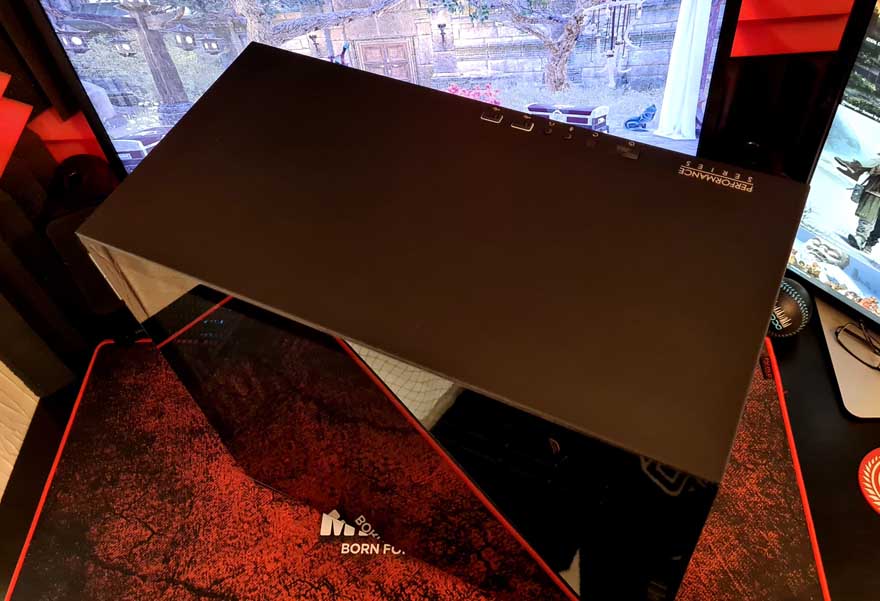 Even the I/O panel has its ports plugged up, ensuring dirt and debris can't get in there.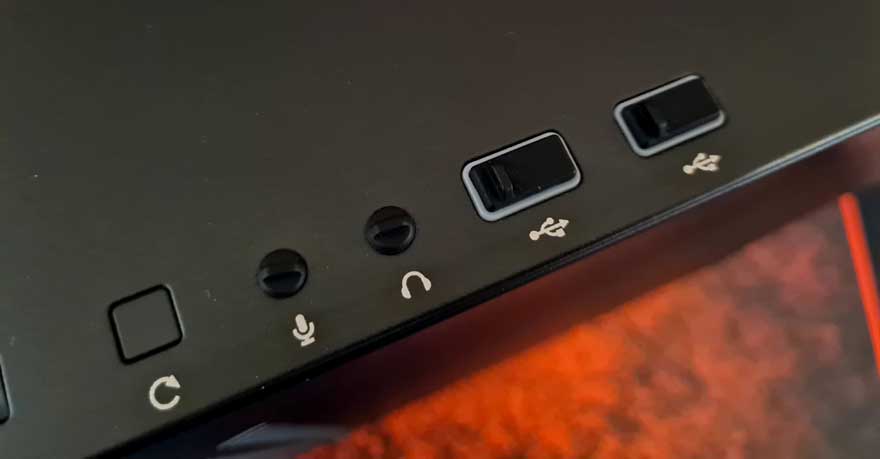 Phew, for a moment there I was worried that airflow would have nowhere to go in or out! But there's a huge ventilation cut-out on the right side panel.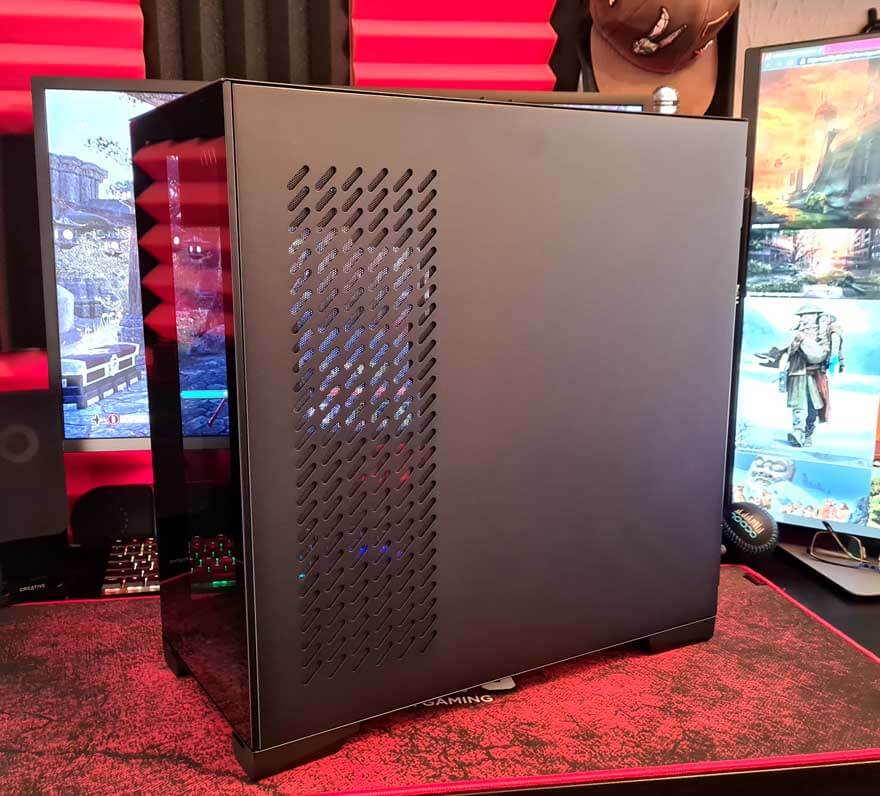 It's a really cool design, and as you can see, it has a big dust filter behind it too.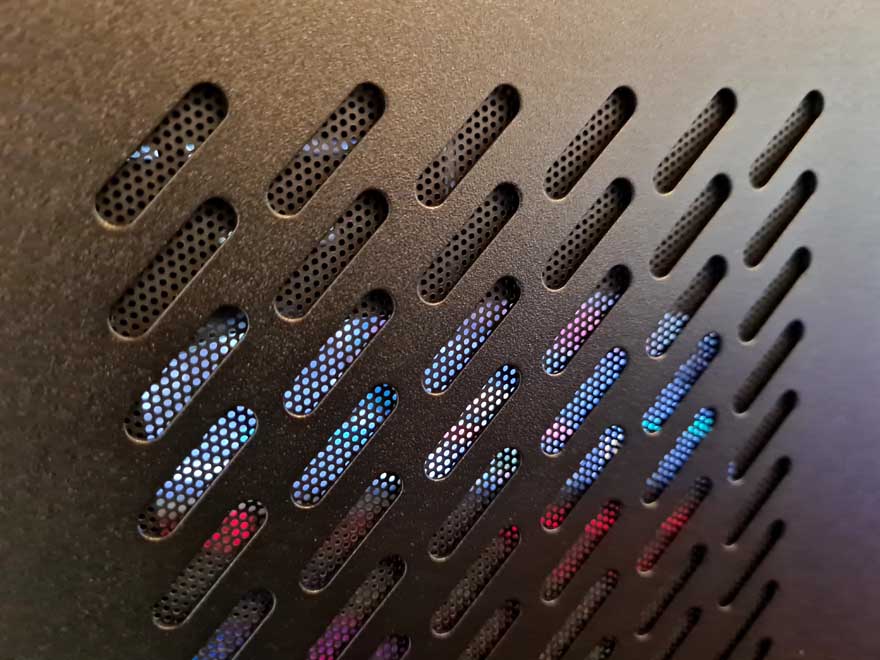 Around the back, it's business as usual for an ATX configuration. Or is it?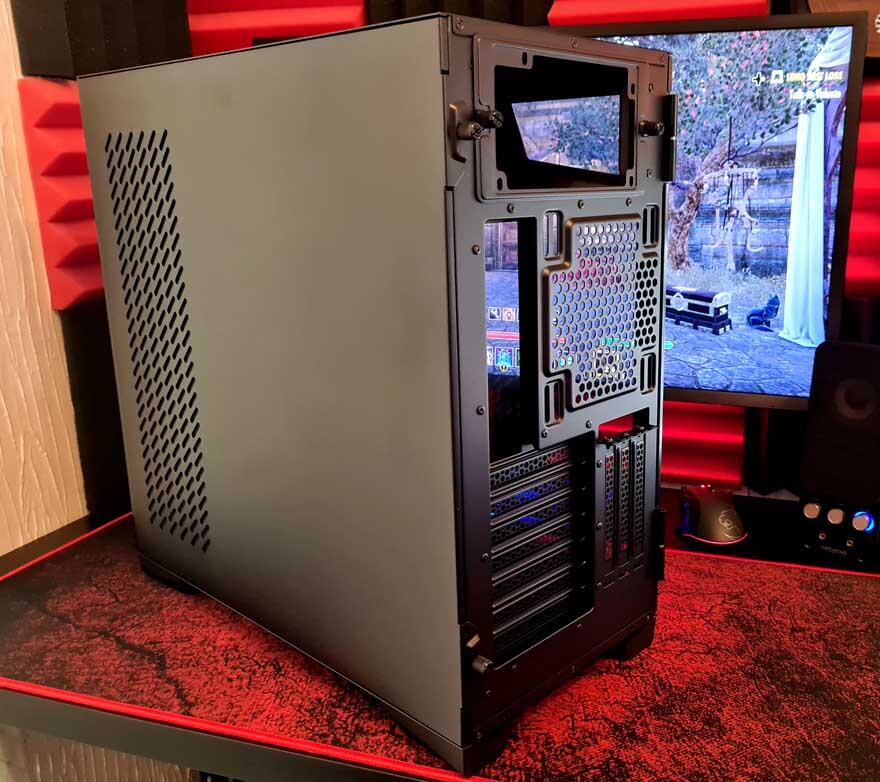 That's right, the PSU goes at the top in this build, and you really don't see that done very often these days! Why Antec has done this will become clear in a moment.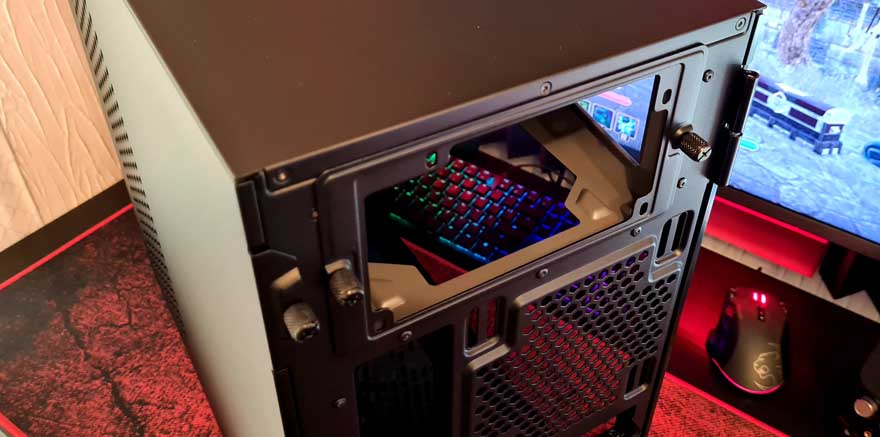 There's no rear fan pre-installed, actually, there are no fans pre-installed. However, you do get this lovely height adjustable 120/140mm mount.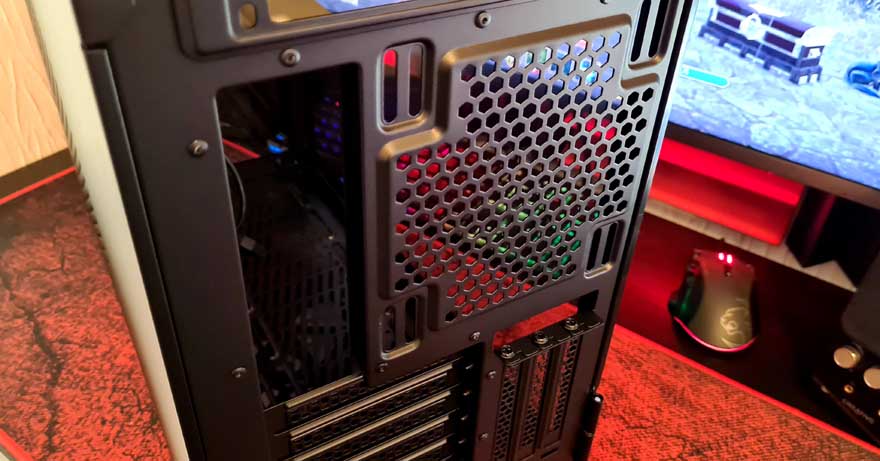 Below that, you get seven expansion slots, all fitted with reusable and ventilated metal covers. Plus, you get an additional three slots on the right for vertical mounting.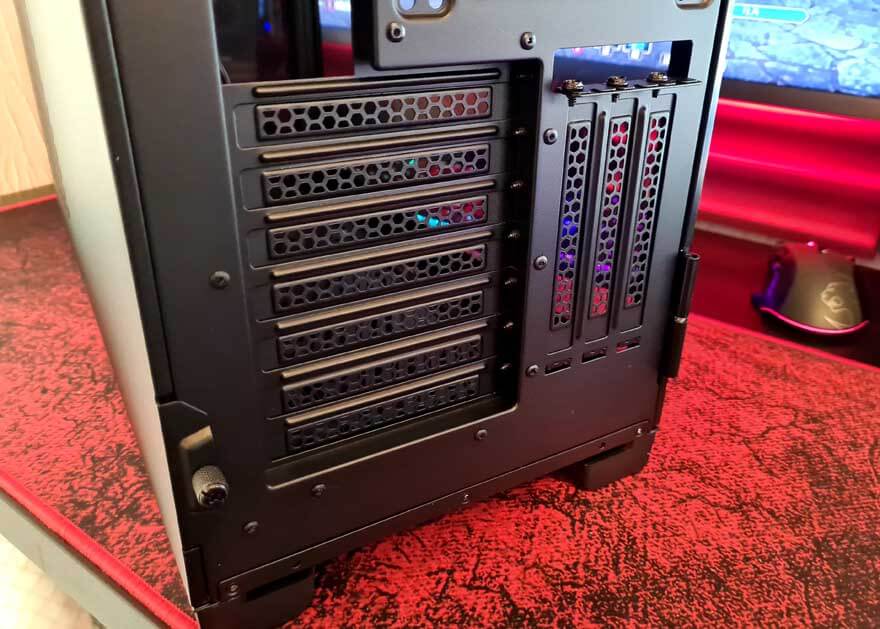 On the base, you'll find four large rubber grips and excellent ground clearance overall. There's a massive dust filter covering the entire base, and what's more, it slides out from THE FRONT of the case, making it super easy to clean.