Antec P82 Silent Mid-Tower Case Review
---
---
---
Peter Donnell / 1 week ago
Exterior
The Antec P82 Silent is designed to keep noise levels to a minimum, so it's closed up on the sides by design. There's no tempered glass, no windows at all actually. There are no huge side vents and fans either, just a solid black panel of thick steel.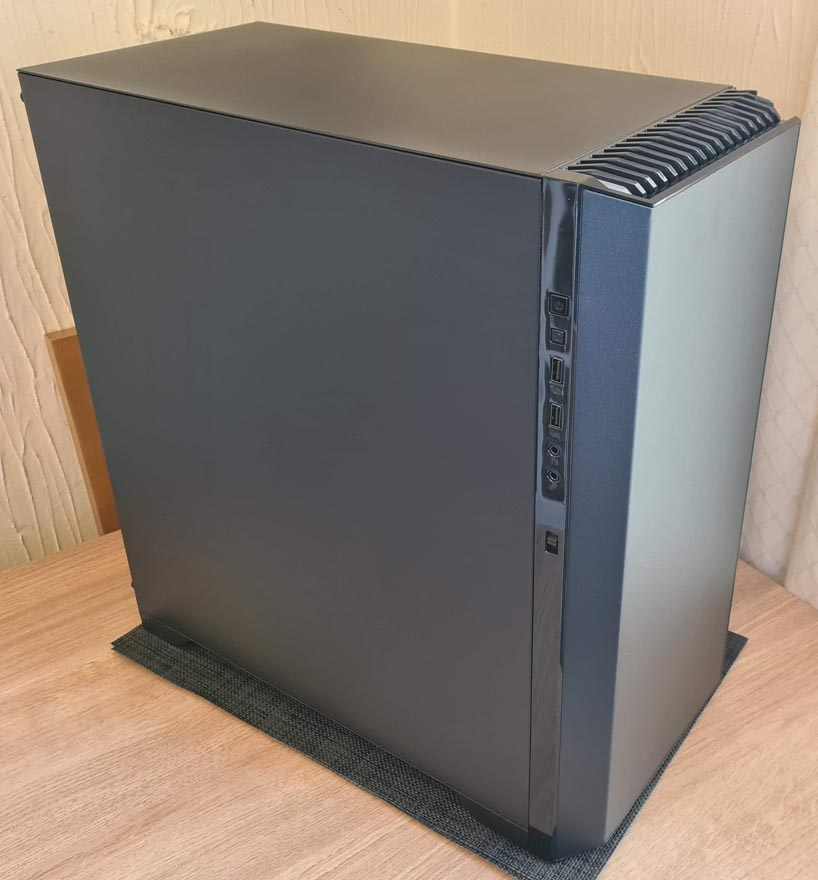 The left side isn't completely featureless though, with a nice little control panel towards the front edge. Here you'll find the power controls.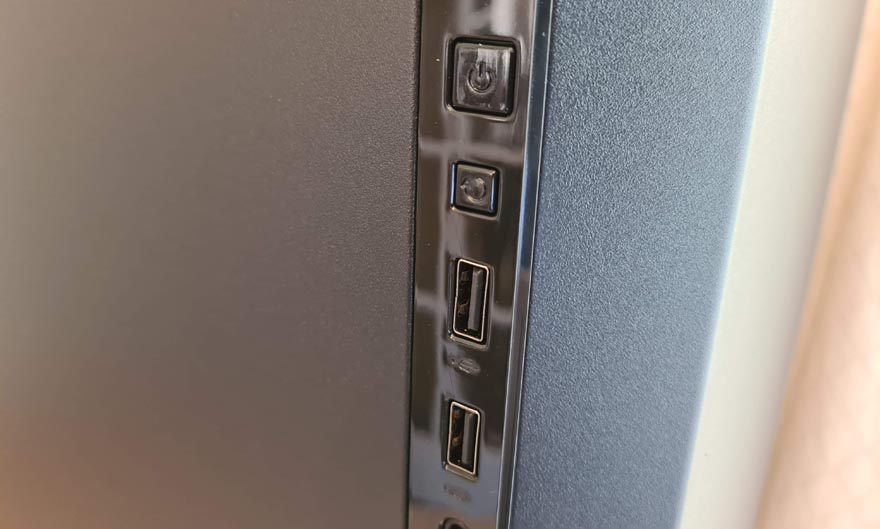 USB 3.0 ports (finished in black), and audio jacks.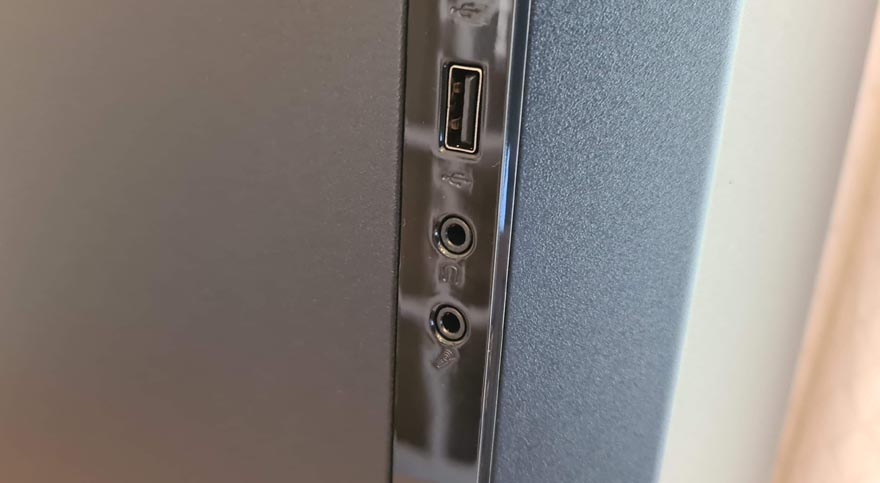 There's also three setting fan controller, offering low, high and interesting, off!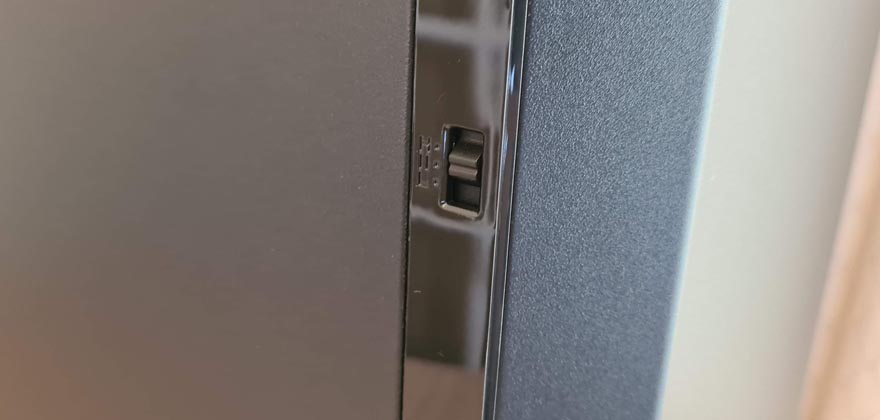 The front is a muted matte black design, again very minimalist. However, there's a bit of an angle on the left, and some glossy parts on the top edges, making it look smarter and less bland. Personally, I rather like the look, it's toned down, but it's certainly presentable.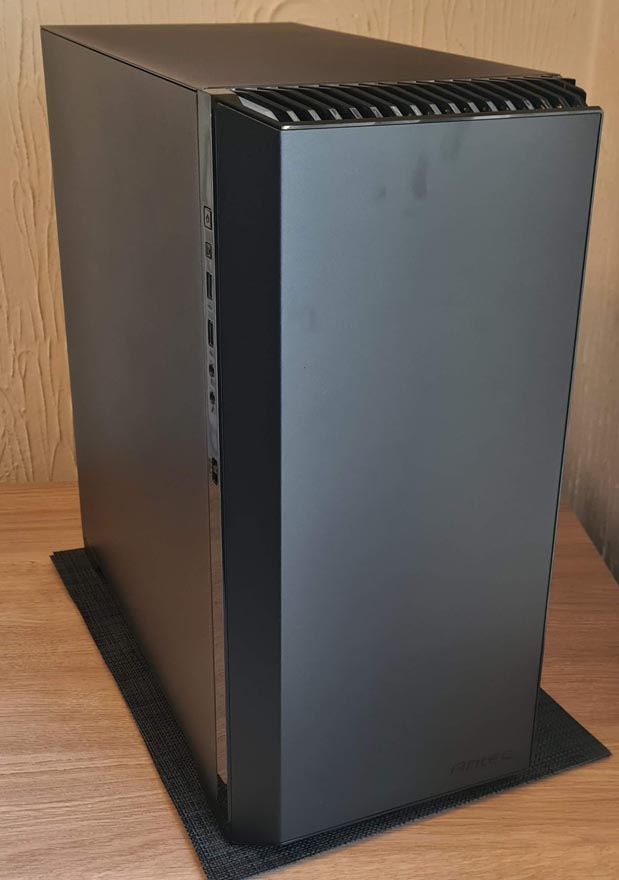 The case is designed to be quiet, but also not a visual distraction either, so don't expect any RGB, because you won't find it here.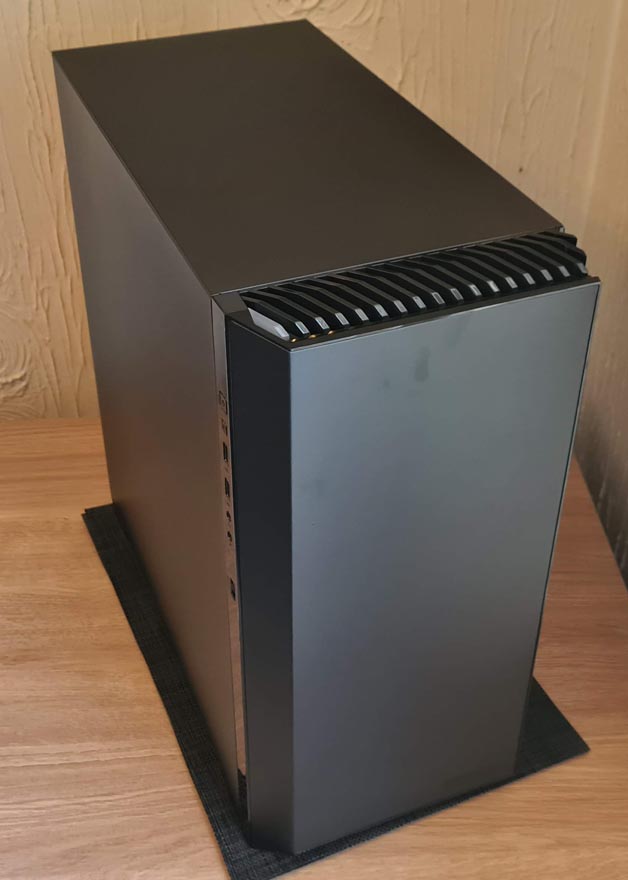 Of course, the case does need airflow, and there are some really big grooves up on the top here.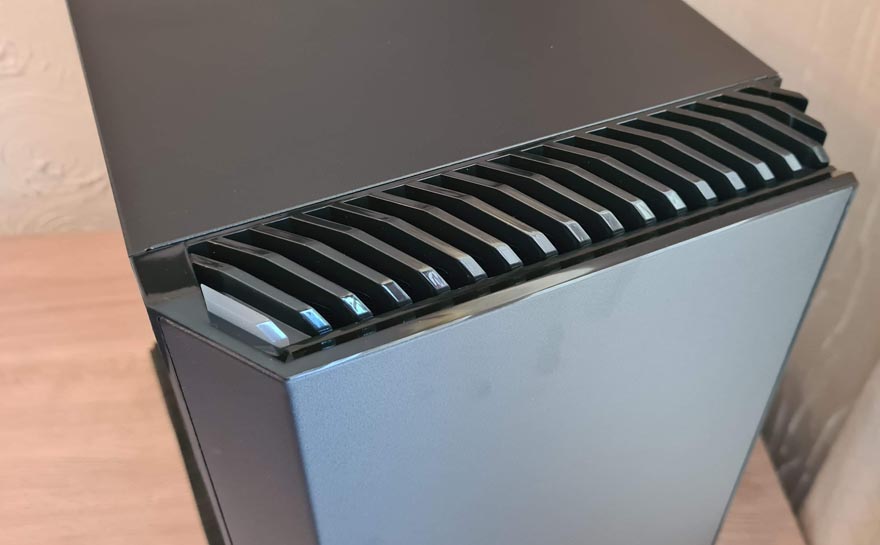 These slots are bigger than they look and run all the way down the right side too. The indirect design will still allow the fans to pull air in just fine, but it'll help reduce any fan noises on the exterior too. This is especially true if you're sitting on the left side of the case.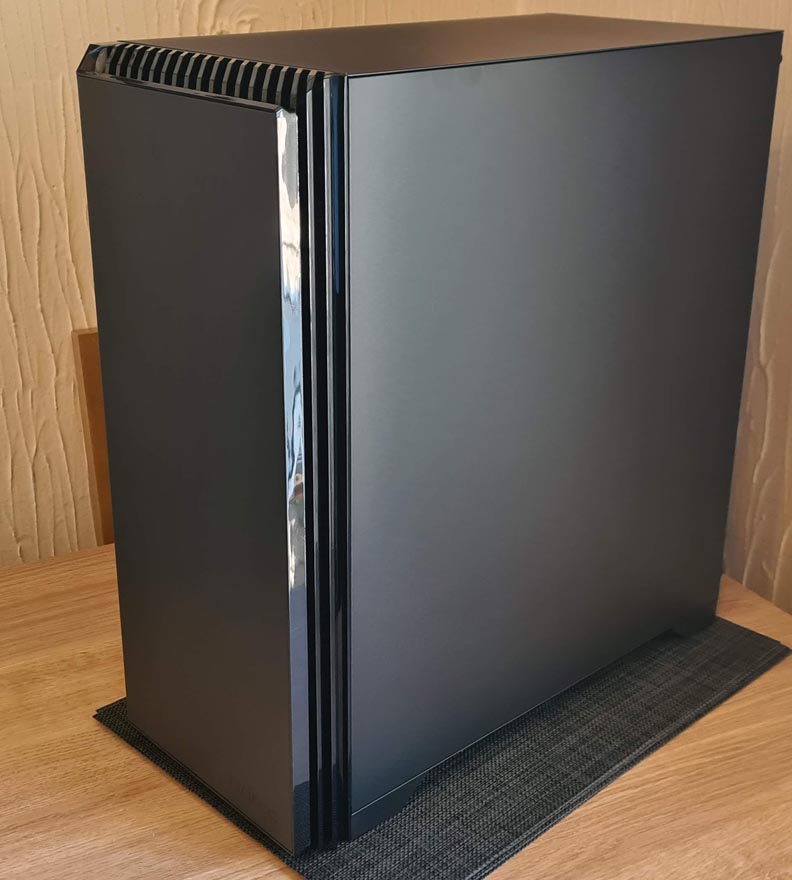 I like the overall design here though, it's simple yet aesthetically pleasing.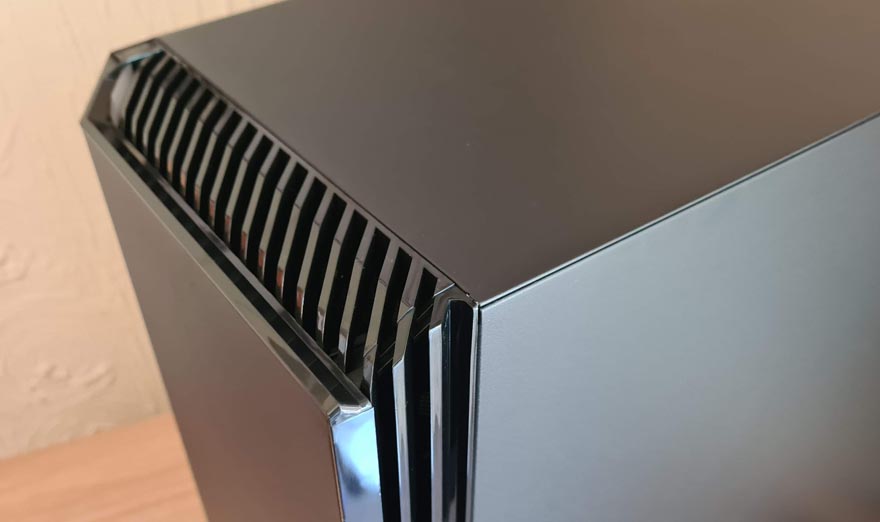 One of these is not like the other, that'll be the white LED for the power indicator then!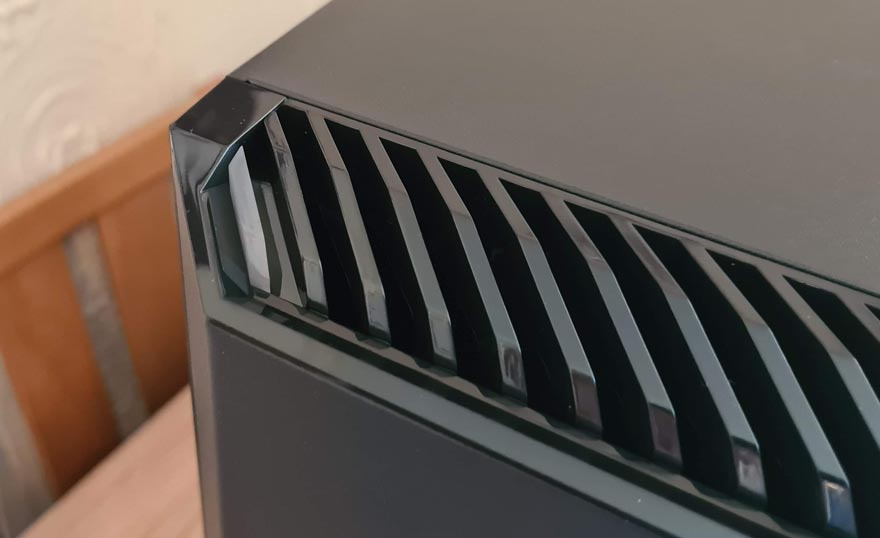 Much like the left side, the right is another solid steel black panel.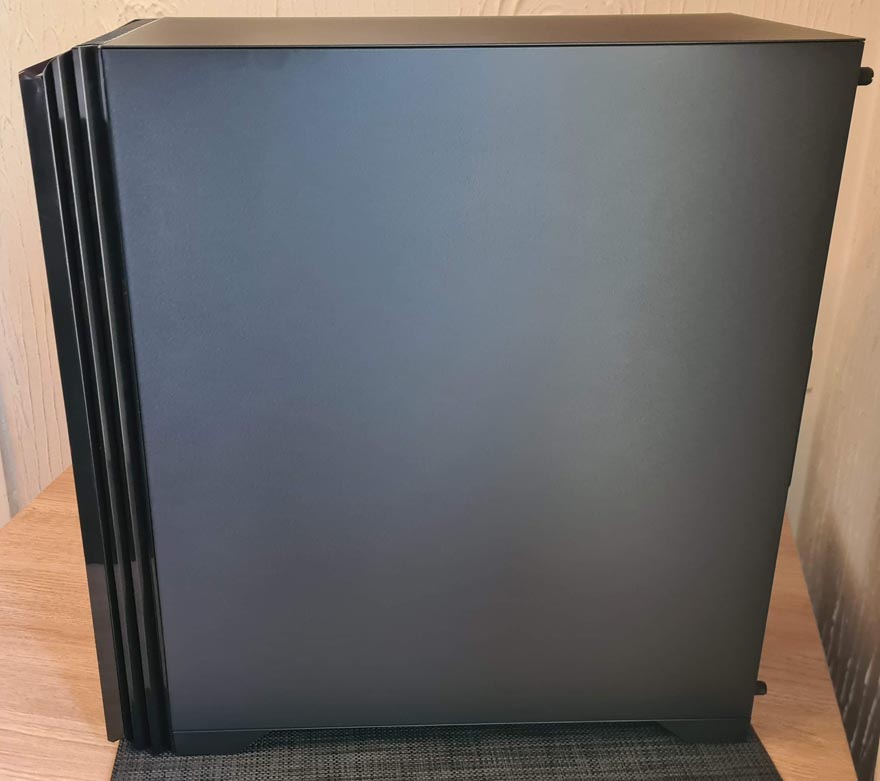 Around the back, you'll find a 120/140mm fan mount, with elongated screw holes, allowing for some height adjustment; handy for AIO cooler compatiblity.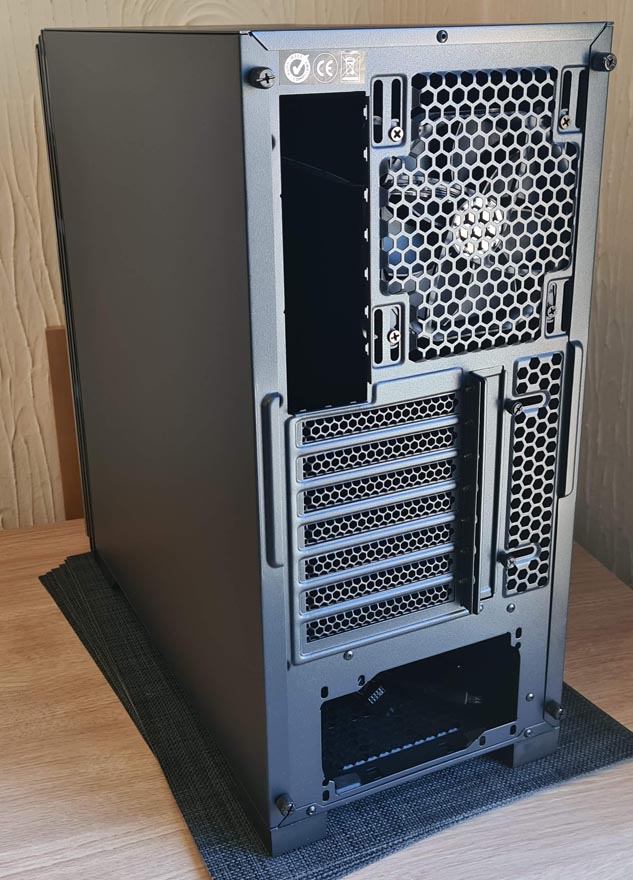 Plus, there's a 120mm Antec fan pre-installed, which will help remove heat from the system.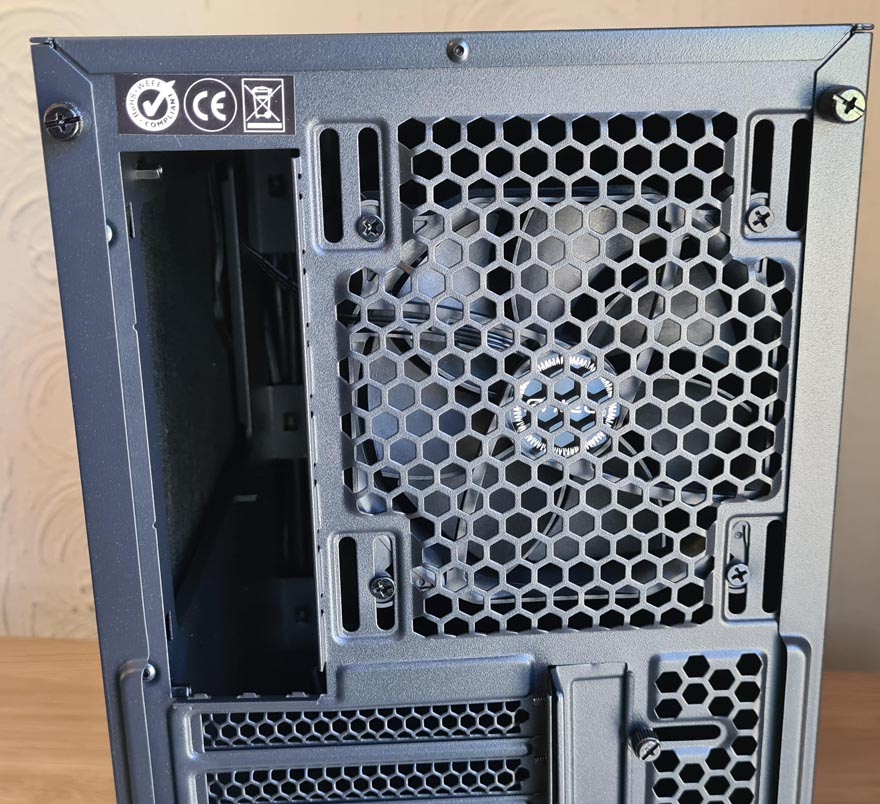 There are seven expansion slots, each fitted with ventilated metal covers. They're reusable covers too, not those nasty snap-off ones. There's also a removable plate on the right, which will give any larger expansion cards a little more wiggle room while you're installing them.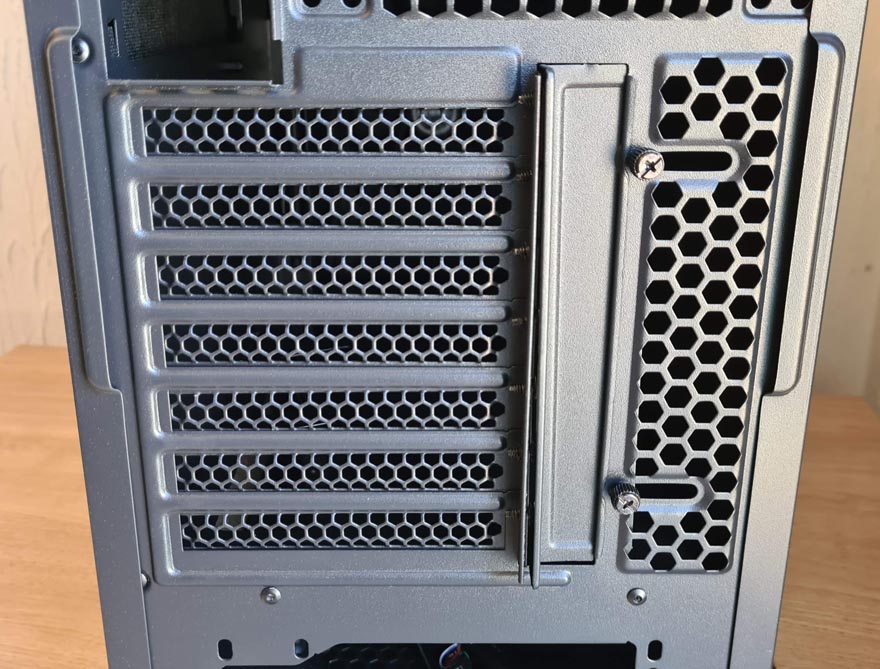 Finally, we have an ATX PSU mount at the bottom. Strangely it supports mounting with the fan up, despite having no airflow from the PSU shroud and a dust filter in the bottom, so you may want to be sure you'd point the PSU fan down!