Antec Signature Titanium 1000W Power Supply Review
---
---
---
Mike Sanders / 2 years ago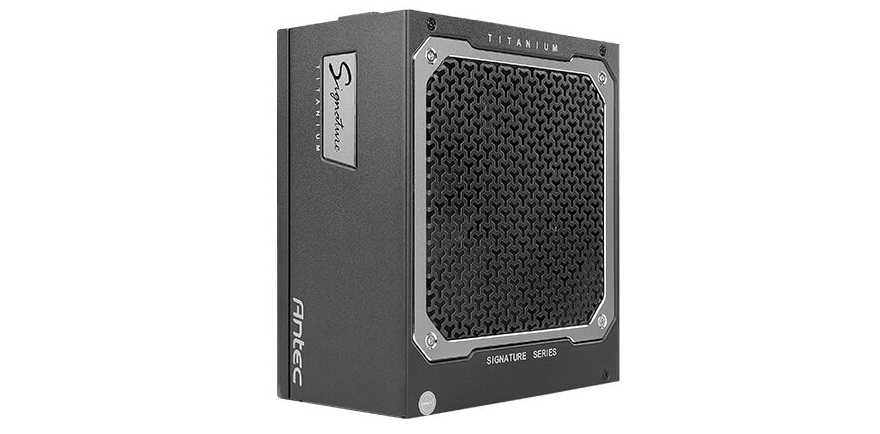 Antec is, without a doubt, one of the most respected names when it comes to PC hardware components and particularly so with their power supply designs. Anyone who has ever purchased or had the pleasure of using one of their many PSU models has undoubtedly not only had a perfect running experience from it but almost certainly has nothing but glowing praise for them. Put simply, they're that good and, if you didn't know that, then we're certainly not shy in telling you.
With the recent release of the brand new Antec Signature Titanium 1000W, therefore, you'll clearly understand why we were more than a little keen to check this out!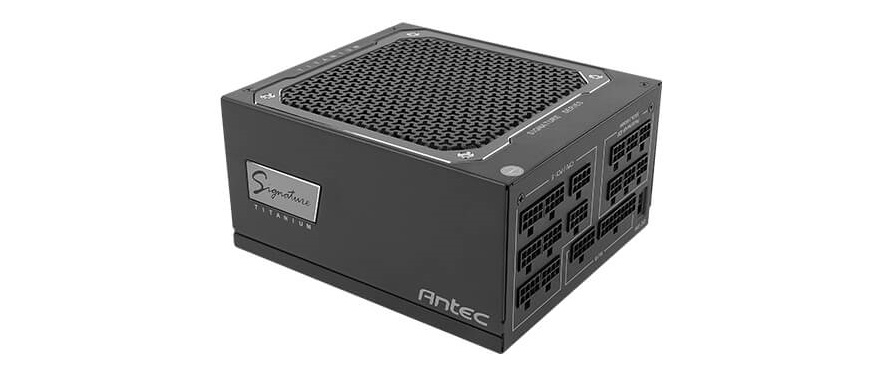 Antec Signature Titanium 1000W PSU
Coming as a 1000 watt power supply, this model certainly packs plenty of punch. In terms of its features, however, the wattage output merely scratches the surface. It also comes with a fully modular cable design, 100% Japanese capacitors, and, of course, the small matter of this being 80 Plus Titanium efficiency rated, which just in case you're not aware, is the highest efficiency rating there currently is!
And this is certainly something Antec is keen to emphasise with consumers as better efficiency should result in a lot more savings coming from the plug socket as less energy is wasted!
In a nutshell, this power supply is definitely ticking all the right boxes in terms of what the savvy consumer should be looking for. Albeit, with it offering 1000 watts of power, you could potentially argue that this particular model is best suited towards the enthusiast rather than the casual user. Given that this is a flagship product celebrating the companies 35th birthday, however, you just know that this is going to be fantastic!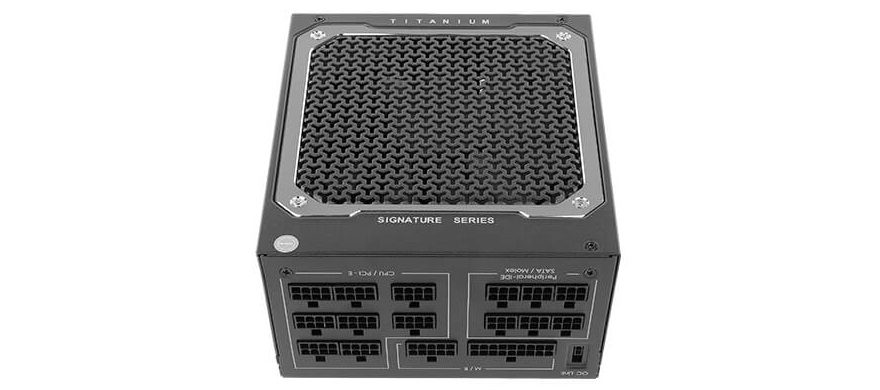 What Does Antec Have to Say?
"Equipped with superior features that ensure peak performance for the enthusiast and gaming-oriented segment, the Signature power supply Series boasts unparalleled stability and 80 PLUS® Titanium-certified efficiencies. Advanced thermal control with the Zero RPM mode enables the optimal balance between silence and cooling. The CircuitShield™ suite of industrial-grade protections ensures that the power delivered to your system is safe and reliable in any environment. Signature Series are a great choice for a reliable and efficient PC system for gamers and professionals."
Features
80 Plus Titanium Certified – Reduce your electric bill
Guaranteed 1000W of Continuous Power
100% Modular
135mm FDB Silence Cooling Solution with ZERO RPM Manager
100% Japanese Capacitors
Antec Quality 10 year warranty

Specifications
For more detailed specifications, please visit the official product page via the link here!

Dimensions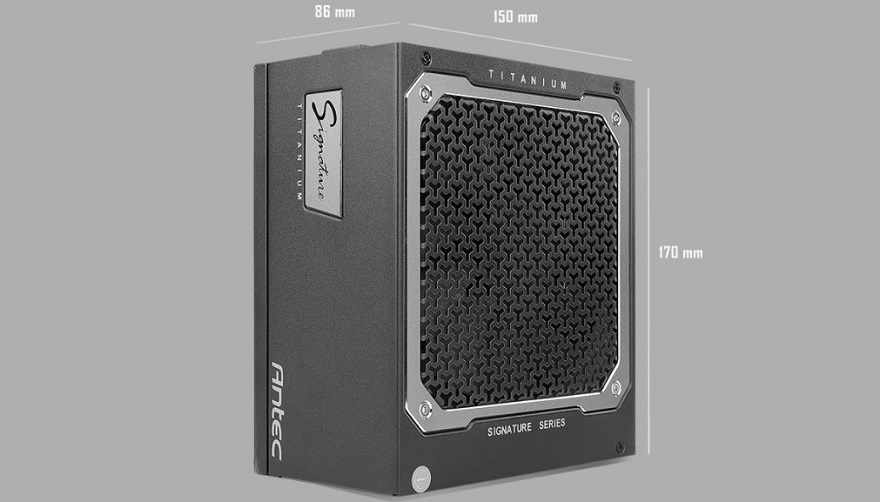 Connections
Coming as a fully modular power supply, and one with a potent 1000 watts of output, it's not exactly any surprise that the Antec Signature Titanium comes with a huge selection of cables. Put simply, for gaming or enthusiast users, there should be more than enough here to successfully hook everything up with plenty of spares left for any potential future upgrades!