Antec X-1 Xbox One Cooler Review
---
---
---
Peter Donnell / 8 years ago
Introduction
---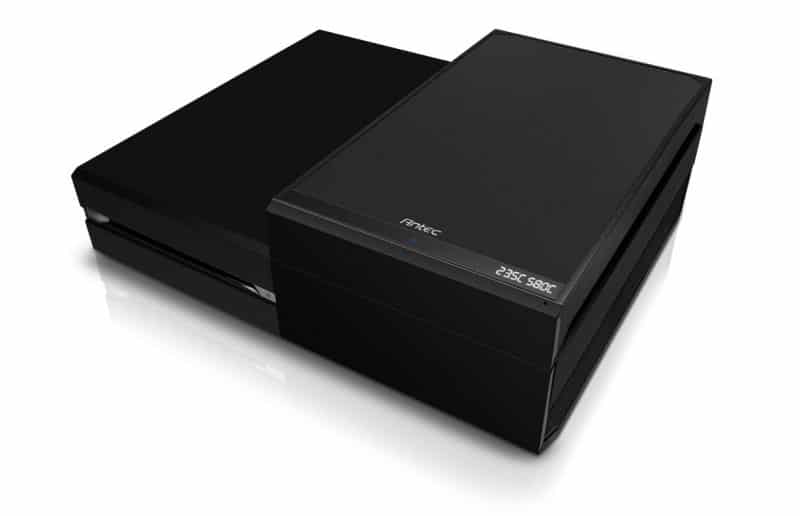 When it comes to our desktop computers, cooling is a critical component to system stability and longevity. A CPU that gets too hot can become damaged, cause crashes or cause the system to shut down to help prevent extreme damage to your hardware; this is why we install CPU coolers.
Games consoles are not exempt from these issues either, we obviously have a cooler in there already that was chosen by the hardware manufacturer, but in some circumstances, it's not always enough. Xbox 360 was a lot more prone to overheating than the Xbox One, but that's not to say that having extra cooling can't be beneficial to the life of the console.
A cooler console may have a longer lifespan, it may also run quieter and of course, there are situations where you actively need extra cooling. If you have your console in a compact space, with limited airflow, or you have a particular warm environment, be that from the weather, or you like to blast your central heating all night long; one way or another, you may need or want extra cooling.
The Antec X-1 cooler does exactly what you would expect, offering extra cooling for your Xbox One, so let's take a closer look at what it has to offer.
In the box you get the cooling unit, as well as a USB to Micro-USB cable to provide it with power.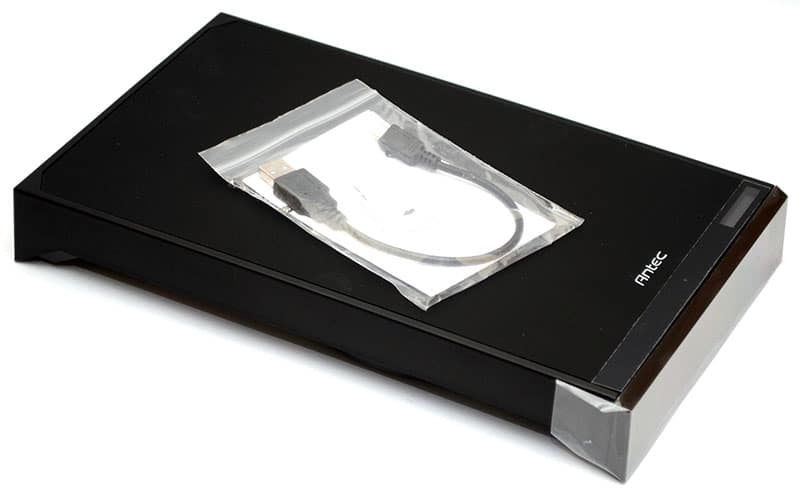 The front panel has been given a glossy finish, that matches up with the Xbox One finish perfectly, allowing the unit to blend into its surroundings.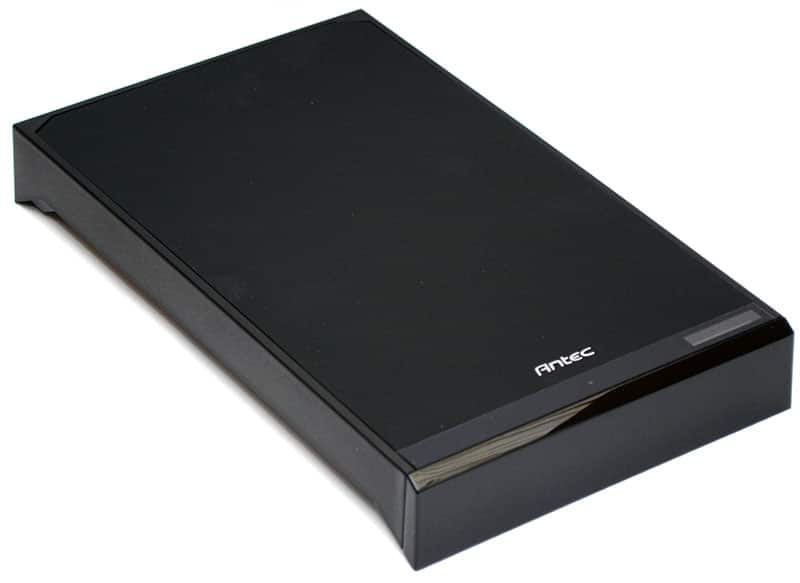 The top panel has a soft-touch rubber like finish, giving it a stealthy appearance and one that is easy to maintain; the grippy coating is a handy place to store your controller or headset.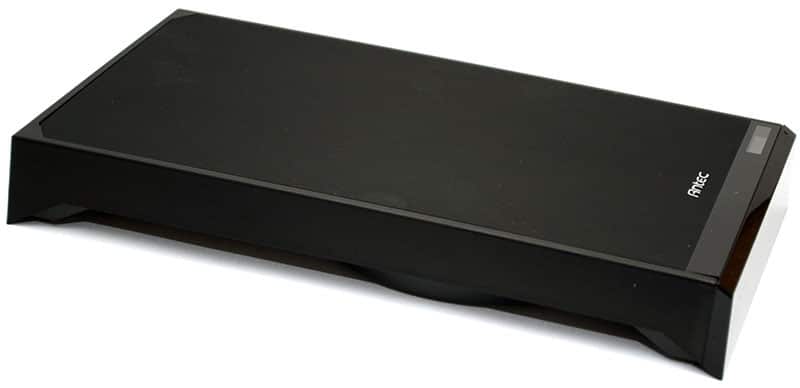 The sides of the cooler are cut away a little to allow airflow in and out of the top of the console. The whole unit is designed to simply sit on the top of the right side of the console, no tools needed to install it.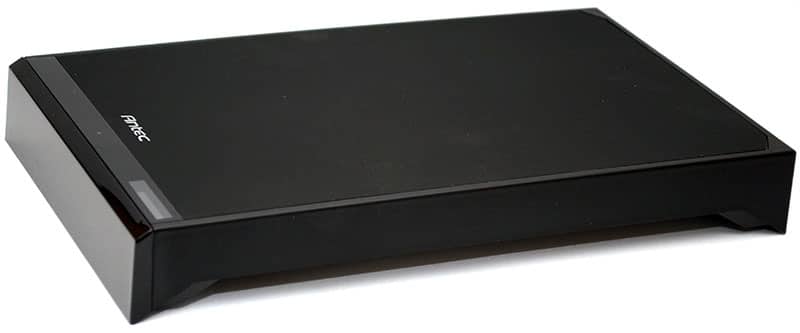 Around the back, you'll find even more ventilation, the Micro-USB in (for power) and a USB out. As the X-1 takes up a single USB port from your console, the full-size USB port here can still be used by any other devices, so you don't actually lose the use of a port; handy!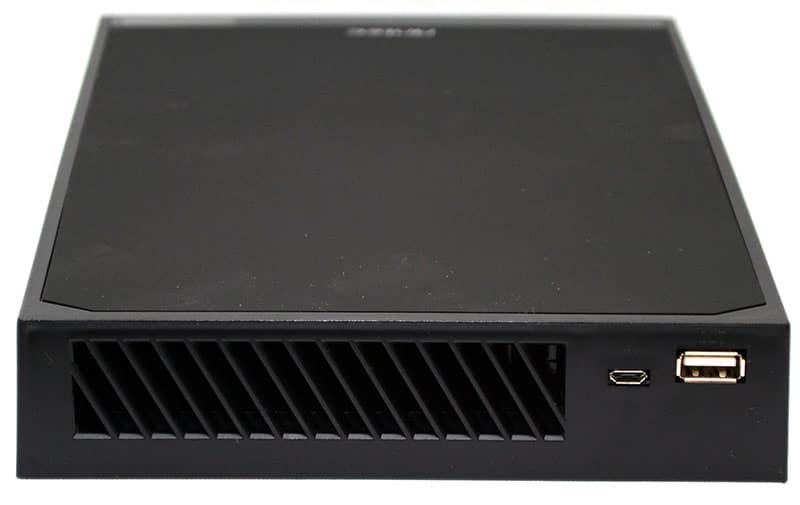 In the corner, there's a small display for temperature readout, helping you keep track of the coolers performance.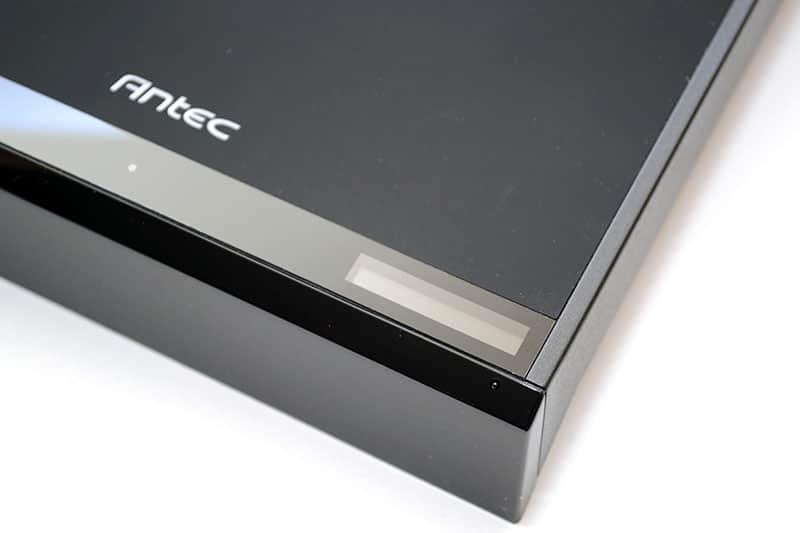 On the underside, you'll find four grippy rubber feet that will help hold the cooler firmly in place, as well as the very obviously blower type fan.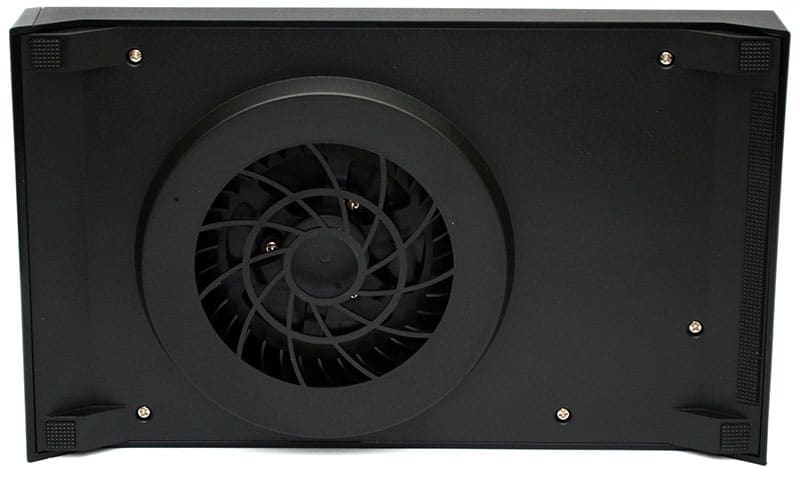 The fan is designed to pull air up through the Xbox One and blow it out the back of the cooler, away from the console.