Anthem Will Receive a Demo Before Launch but There's a Catch
---
---
---
Cernescu Andrei / 4 years ago

The Anthem demo will become available on February 1.
After they released a brand new gameplay trailer for Anthem, EA and BioWare have decided to unveil a few new details about the game. What's particularly interesting is that this title will actually receive a demo prior to launch. The glory days of true demos are far behind us, I'm afraid, so don't get your hopes up if you were planning to try out this title before purchasing it. Featuring Frostbite 3 and a massive open world, Anthem is one of the most anticipated games for next year. However, only those of you who will decide to pre-order Anthem will be able to download its 'VIP Demo" before launch. Lead producer Mike Gamble justified this decision:
"The demo is a demo. It's not a tech test, it's not a beta that comes out three weeks before the game where 'your feedback' – like, no, it's 'this is the game and we hope you love it,' and at that point that's really what we're showing."
Demo aside, what about the other news?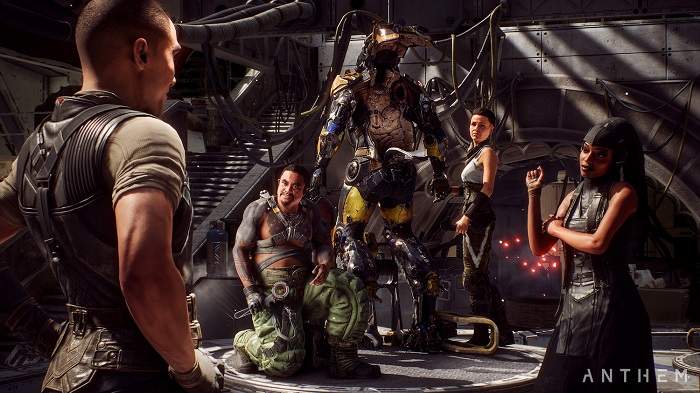 Well, now we know that Anthem won't support trading between players when it launches. This means that users will not be able to trade items between each other, much like in Destiny. It's not exactly clear if BioWare will introduce this feature at a future date, but it's not unlikely. As far as NPC interaction is concerned, the player will receive two different dialogue options for each interaction. Every choice will have different consequences, however, which is pretty nice.
"We are talking to a different audience. An audience that isn't used to these kinds of decisions in conversation. We wanted it to be simpler, but we also didn't want to present you with any false choices, where it's like 'here are three choices that lead to the same place."
Electronic Arts and Bioware also released a few new screenshots of Anthem, which you can see below.