Anti-Cheat System Banning Dark Souls III Players Without Reason
---
---
---
Gareth Andrews / 7 years ago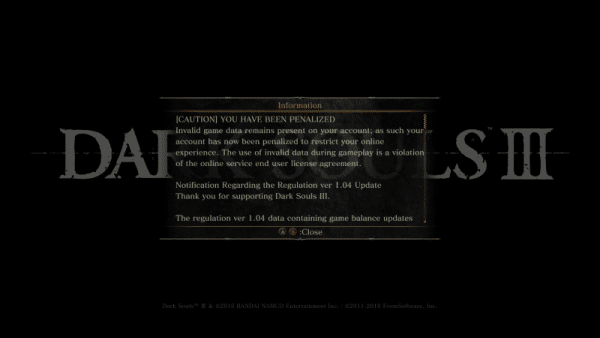 When it comes to online games, you have to be careful when you play because some will find ways to cheat and increase the odds in their favour through less than legitimate reasons. When this happens on consoles and even more so on PC's you are often found out by one of the many anti-cheat systems that are in place, but sometimes they don't work 100% and will do bad things to good players, such as those currently playing Dark Souls III.
Dark Souls III is having the problem where players are experiencing a soft ban without any reason provided. The problems got so big that J Kartje, the community manager for Dark Souls III tweeted that they were "gathering all the information".
https://twitter.com/JKartje/status/722950789463875584
A soft ban is much like its name, is lighter than a normal ban, letting players keep using the online component of Dark Souls III but only with other players who have been soft banned, including those that have actually cheated. How do you tell a legitimate ban from one that seems to be due to corrupted save data or a bad network connection with a wonky anti-cheat system? It would seem for now you can't but with the problem being investigated there is hope for those of you who wish to enjoy and feel like you are being punished for bad coding.