AOC 27P2C 27″ KVM IPS Monitor Review
---
---
---
Peter Donnell / 2 months ago
AOC is one of the biggest names in the monitor world, and I've certainly reviewed a fair few of their models over the years! However, while many of the ones we focus on tend to be gaming monitors, today is a change of pace. The AOC 27P2C is a monitor built for the office. However, since we have swapped the corporate HQ for our dining rooms, spare bedroom, or that nook under the stairs, I'm sure many of you are looking for a decent at-home work monitor too. However, this monitor also has some interesting options that could make it a worthy 2nd display too.
AOC 27P2C 27
The AOC 27P2C 27 may not be a fully-featured gaming monitor, but that doesn't mean it isn't well equipped. It comes with a modest Full HD 1920 x 1080 panel that runs at 75hz with Adaptive Sync; 2K and 4K models are available. It uses IPS technology to give it great colour reproduction and also features massive viewing angles of 178°/178°. Connectivity is excellent, too, with HDMI, DisplayPort, and USB-C ports, ensuring you can hook up your PC, laptop, and mobile devices easily enough. There's also a built-in USB 3.2 hub with KVM functionality, so you can use the same peripherals and display for multiple systems simultaneously; perfect if you have a home system and a separate work system! Finally, there's a full suite of ergonomic adjustments, allowing you to tilt, swivel, rotate and adjust the height to suit your needs.
Features
Full Ergonomics – Feel the comfort! AOC's height, tilt and swivel-adjustable stands help you find the most comfortable and healthy position.
USB-C – Simplify the connections with one cable only. The USB-C connection provides DisplayPort Alternate Mode for transferring high-resolution video signals from a notebook to the monitor while simultaneously charging the notebook's battery from the monitor with USB power delivery. Additionally, the USB 3.1 ensures lightning-fast data transmission, so even transferring a 4K movie can be done in less than one minute.
Three-Year Warranty – AOC stands behind the quality of each and every monitor with a generous three-year warranty starting from the original date of purchase. Within the warranty period, any AOC displays with manufacturing defects or faulty components will be repaired or replaced at no additional charge. Read the complete AOC warranty statement for more information.
Pivot – Thanks to its pivot function, your monitor can be rotated by 180° from landscape into portrait mode, especially useful for desktop publishing.
KVM – Share one single keyboard, mouse and monitor between multiple computers with KVM switch hardware.
Wide viewing angle – Wide Viewing Angle features display colour accurately at viewing angles of up to 178°. This way, it does not matter where you choose to view it from, colors will be displayed perfectly.
USB-C
Simplify the connections with one cable only. The USB-C connection provides DisplayPort Alternate Mode for transferring high-resolution video signals from a notebook to the monitor while simultaneously charging the notebook's battery from the monitor with USB power delivery. Additionally, the USB 3.1 ensures lightning-fast data transmission, so even transferring a 4K movie can be done in less than one minute.
What AOC Had to Say
"The perfect choice for today's seeking to make the most of every work day, the 27P2C offers a flat 27" IPS/3FL panel with Full HD resolution and wide viewing angles of 178°/178°. Its elegant 3-sided frameless display features a built-in KVM switch. Highly connectable, this model is compatible with HDMI, DP, and USB-C technology, includes a USB 3.2 hub, and offers users an array of comfort options such as a fully adjustable, tiltable, swivelable stand as well as eye-friendly technologies like Low Blue Mode and Flicker-Free." – AOC
AOC P2 Series
———————–
A Closer Look
The AOC 27P2C may not be the most expensive monitor I've ever had in the office, but it certainly does look great! It's got a smart design to it that's sure to look great in the office, but it certainly won't look out of place at home either.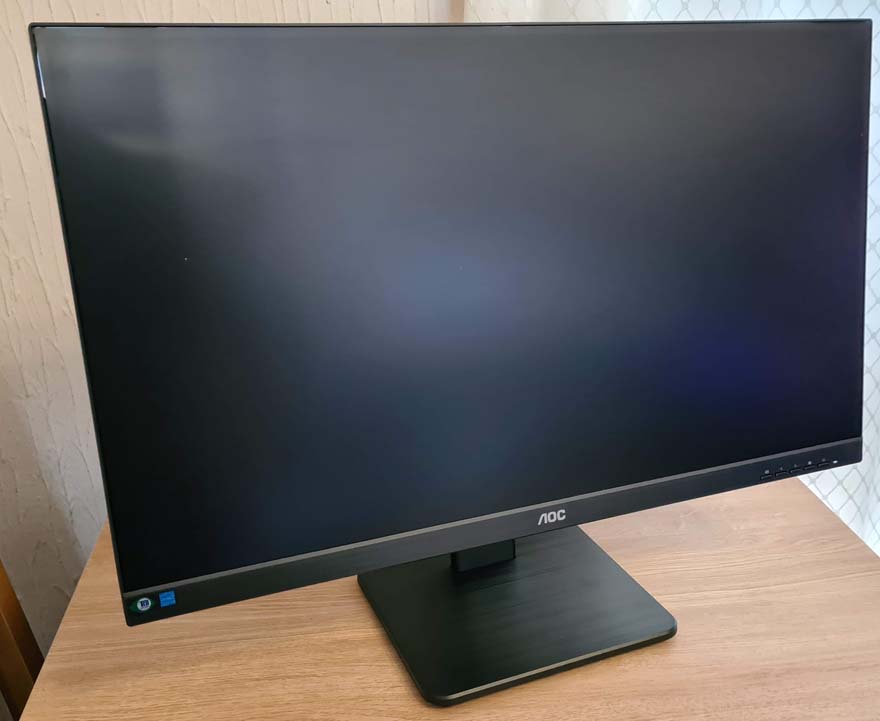 There's a slim bezel on the left, right and top, so if you did want to run a couple of these side-by-side, it's well suited to the job.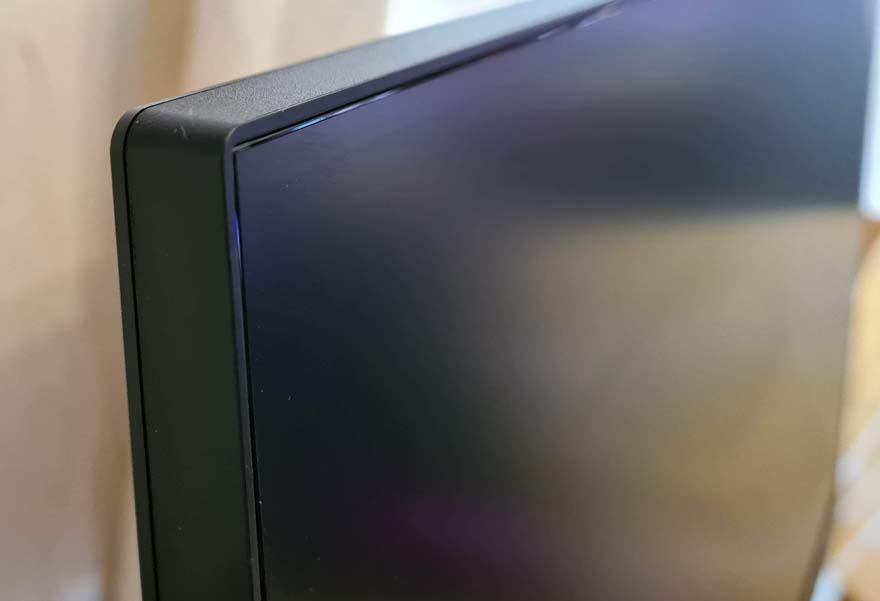 There's a thicker bezel at the bottom. However, even that one is pretty slender, really. It has a gorgeous brushed aluminium look to it, too, giving it a bit more prestige.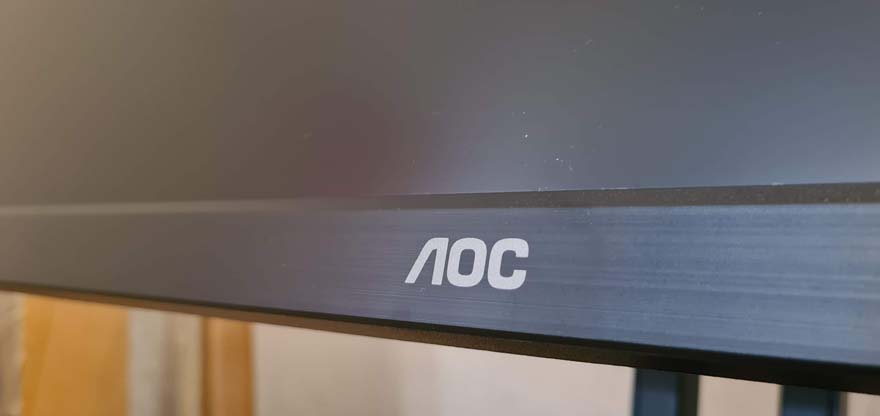 There's a basic set of controls here, allowing you to control power, the UI, and flick through sources; handy for the KVM functionality.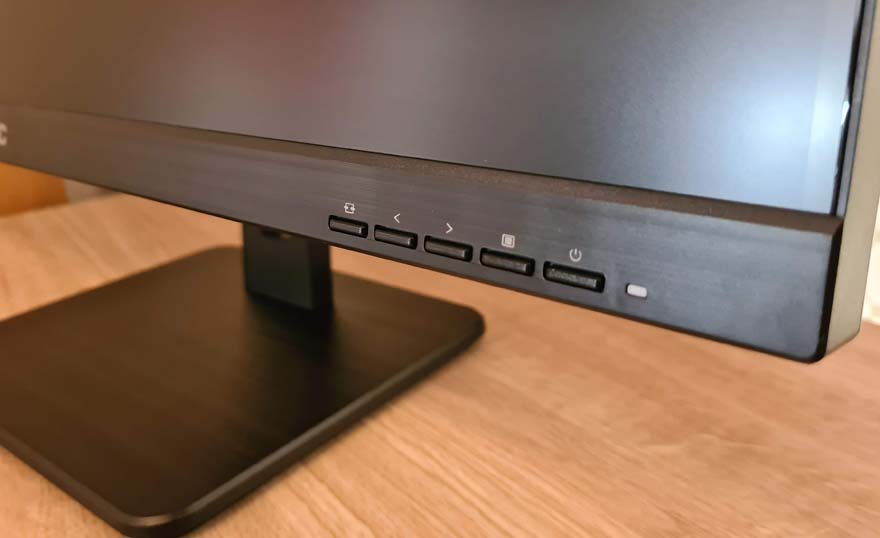 The stand looks fantastic, and it doesn't take up too much desktop space, while still providing a good level of stability.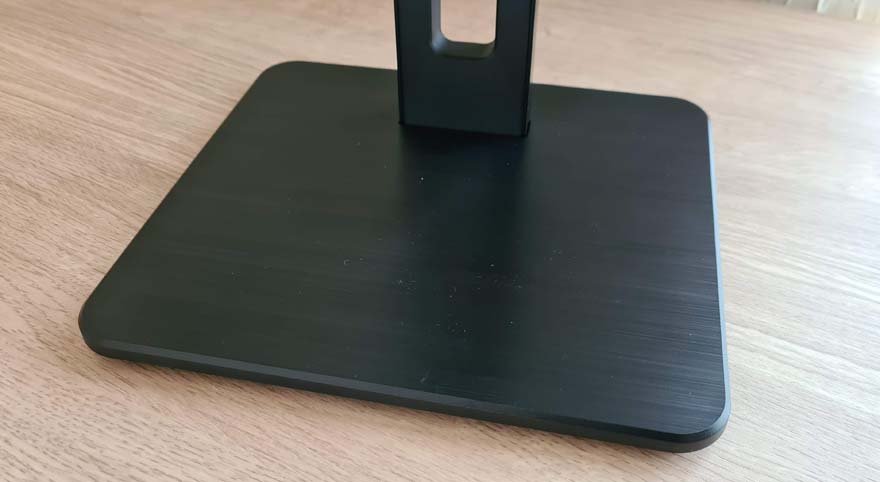 It also has that brushed finish just like the bottom edge of the monitor, giving everything a nice uniform appearance.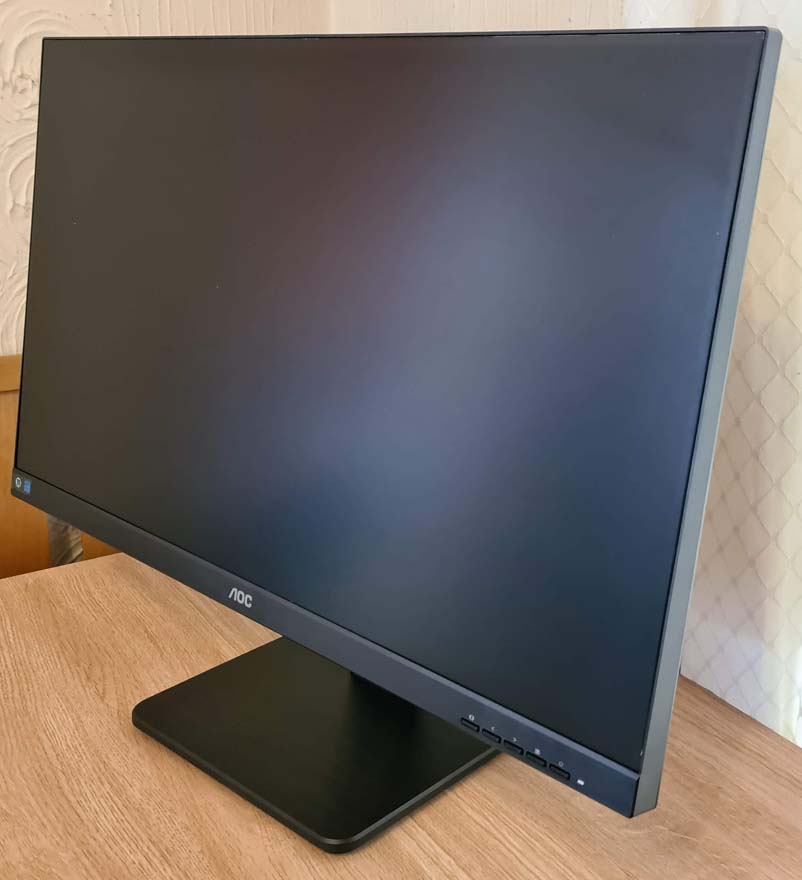 The stand mounts to the monitor with a quick release at the back, so you can easily remove it should you need to. Of course, it comes with full VESA support, so if you wanted to wall mount it, put it on your own stand or an arm, you could do so.

Down the side of the monitor, you'll find a pair of USB 3 ports, allowing you to connect pretty much anything you require.
All the display ports are slightly recessed around the back, but there's also a second set of USB ports here and a headphone jack. You've also got a choice of HDMI, DisplayPort, and USB-C for connecting the display to a system.
The monitor uses a standard 3-pin connector for power. However, it also has a master power switch; you don't see these too often on monitors!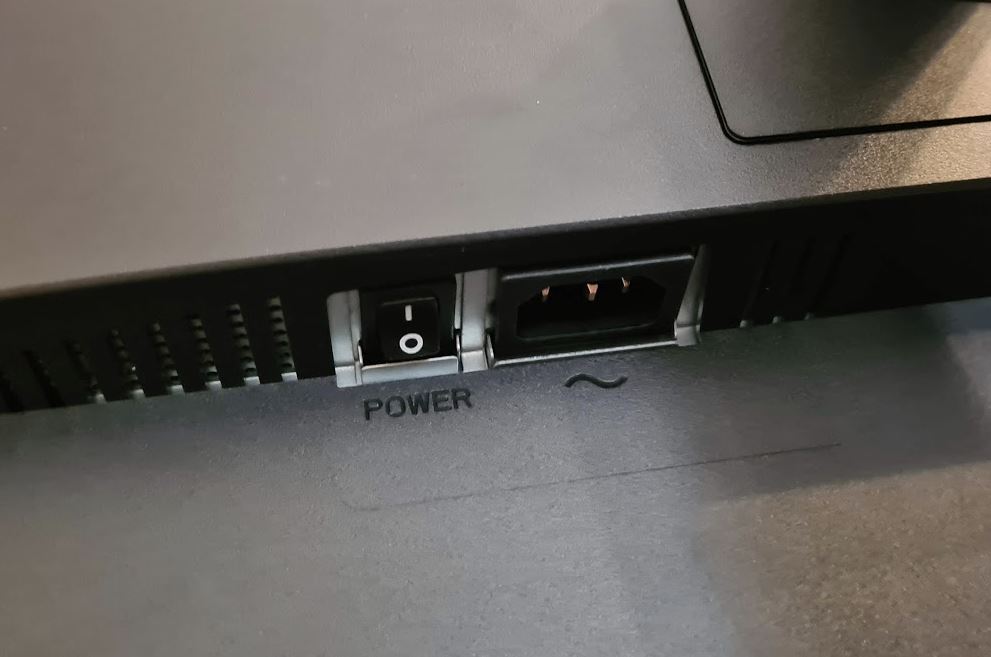 The monitor can easily be adjusted to suit your needs, with an impressive amount of forwards/backwards tilt.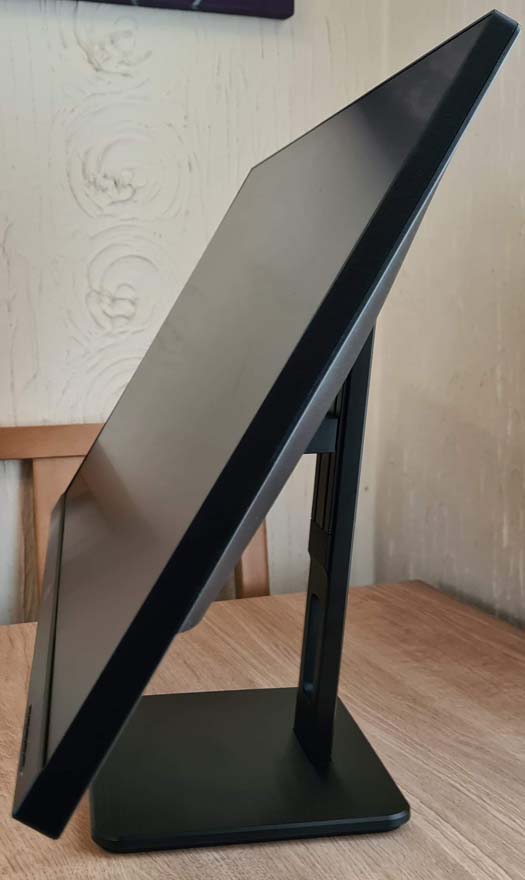 It's also possible to rotate the monitor into a portrait mode, which is my personal format of choice for my 2nd display.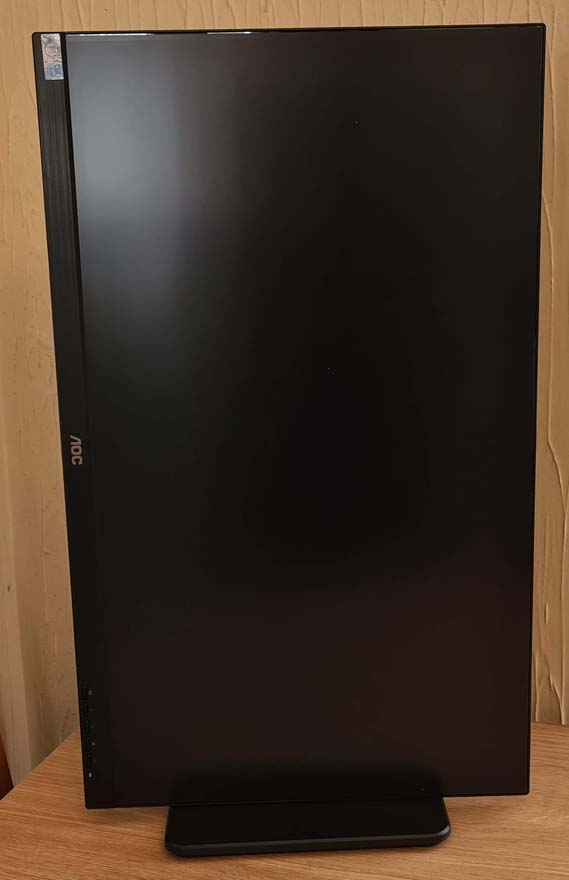 You can also easily adjust the height and a swivel angle, so really, there's no reason why you can't find the perfect viewing angle every time!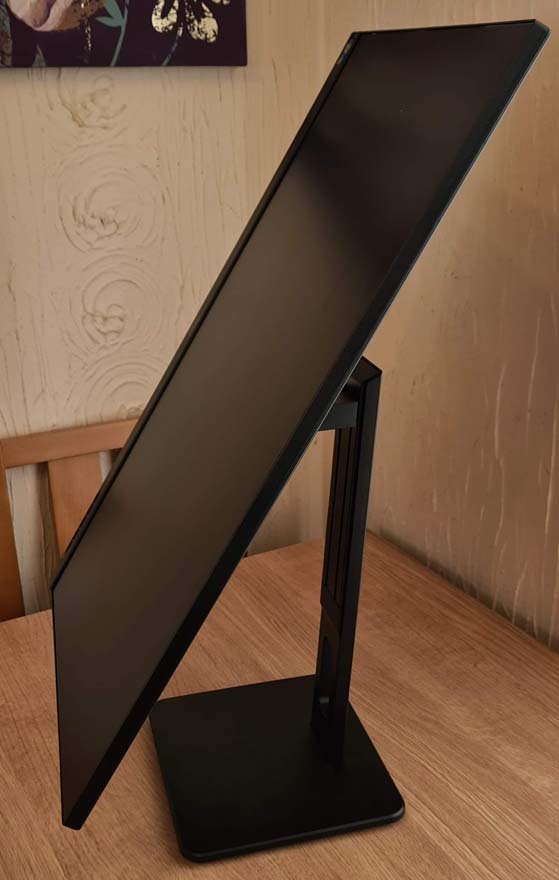 ———————–
Performance
Right out of the box, I found the picture to be very pleasing to the eye. It has rich colours but a little bit of a matte look to it rather than being overly shiny. I think that's the coating on the panel, and it does a fantastic job of dismissing reflections. Even in a bright room like today, I found the panel very easy to view.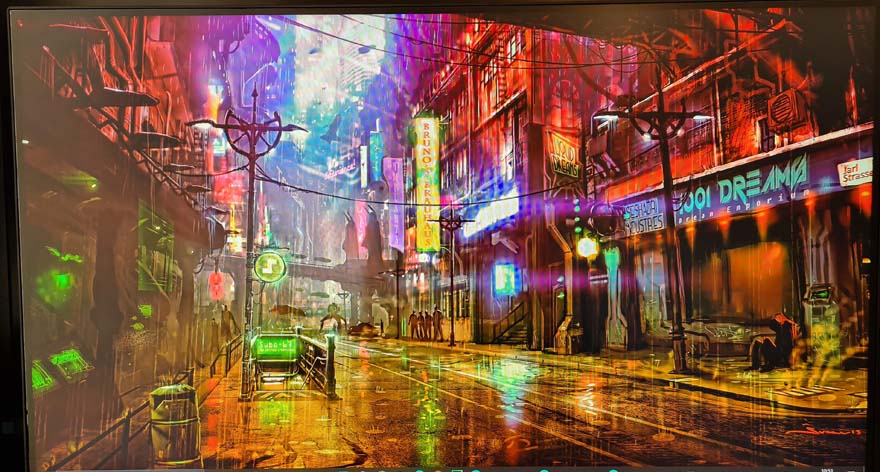 The monitor has good detail for a Full HD panel, and the pixel density is well suited to a 27″ display. But, of course, if you need more pixels, they make a 2K and even a 4K version of this monitor.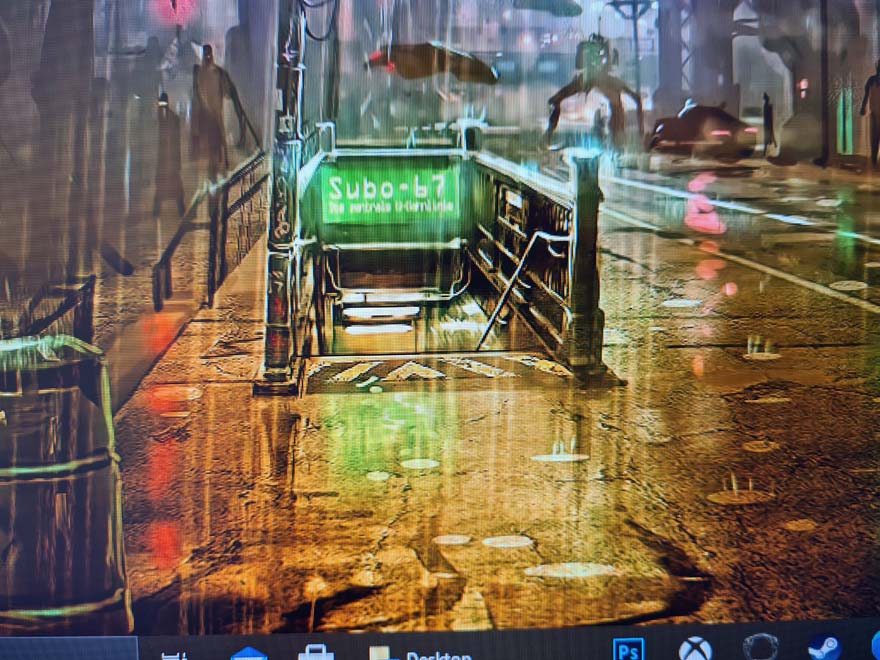 You can turn on ClearView technology too, which, as you can see, really sharpens up the image. This is the most aggressive setting, but you can tune it to suit your needs.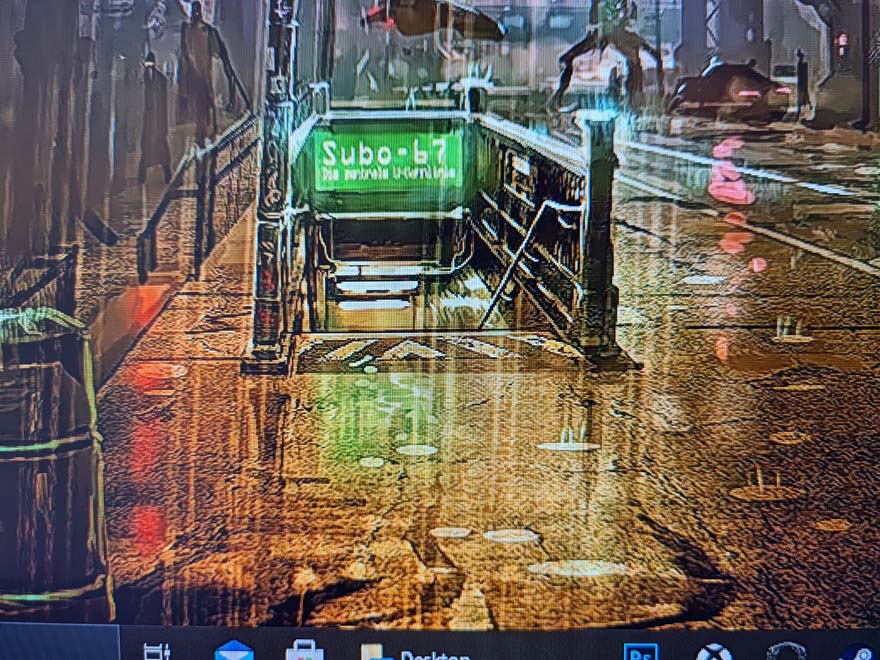 Full HD may not be my usual resolution, but the panel is a good side that I can comfortably work on one half and procrastinate on the other.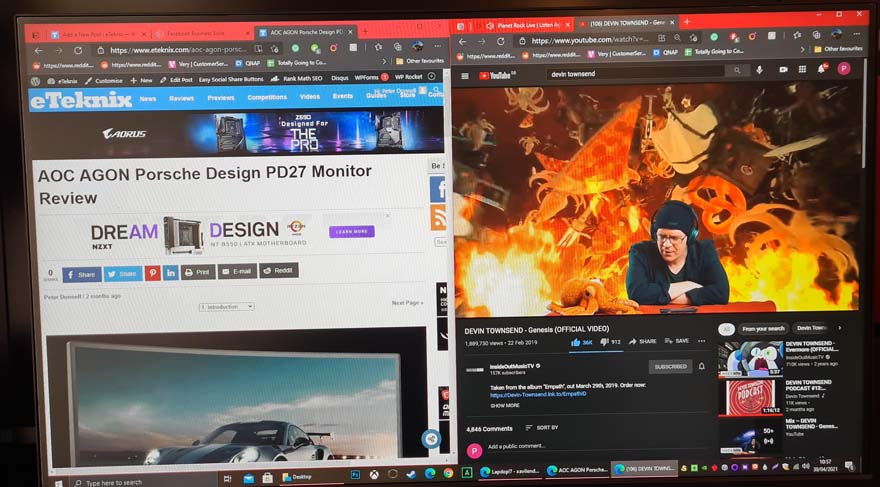 For movies, it's really pretty great. I find the black levels are surprisingly excellent, and the frame rate handling is surprisingly great too. While the monitor can run up to 75Hz, setting it to a custom of 72Hz will mean you get no lost frames on 24FPS video content, if you're planning on watching a lot of movies at least.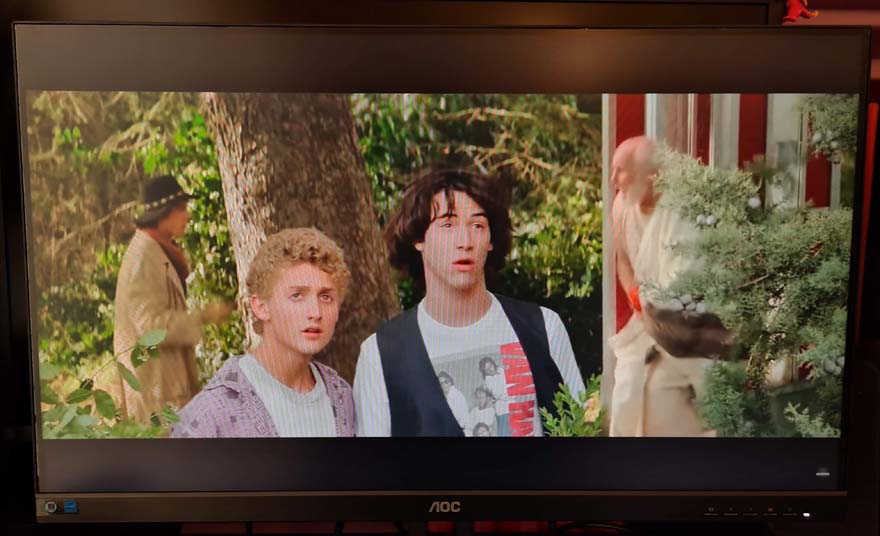 For gaming, however, that extra boost to 75Hz is nice. It's not a huge leap over 60Hz, but you can tell the difference for sure. What really works, however, is just how good the panel looks. It may lack the resolution of my usual gaming monitor, but the lack of ghosting issues and the addition of vibrant colours and rich contrast goes a long way here.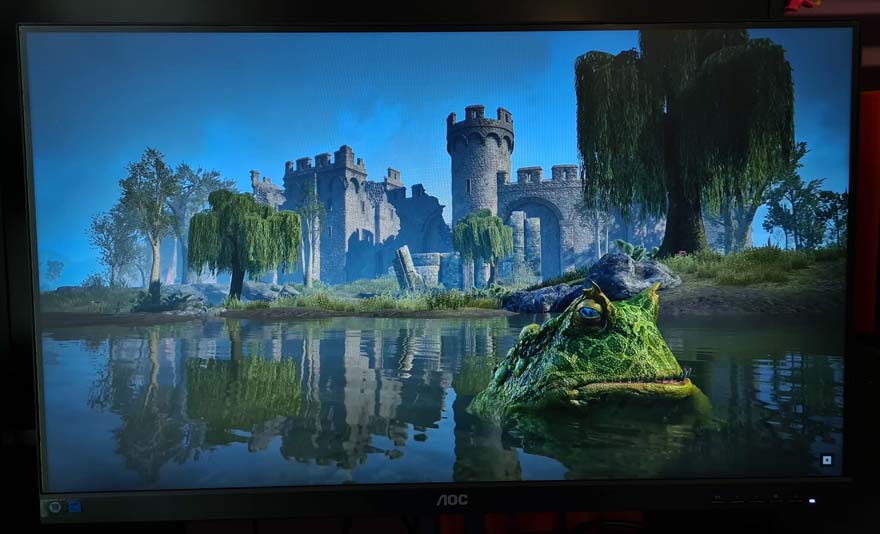 ———————–
Calibration
Rather than calibrate the monitor, I opted to test it on the out-of-the-box default settings, then again on the movie profile. However, some gaming and work profiles were on there, but they seemed too different to give a decent set of results, but they may have their practical uses for you personally.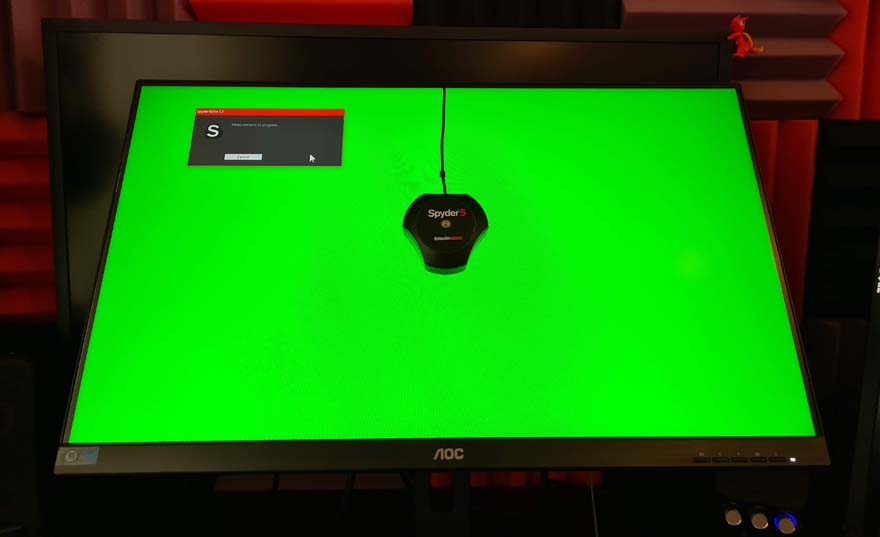 Standard
Movie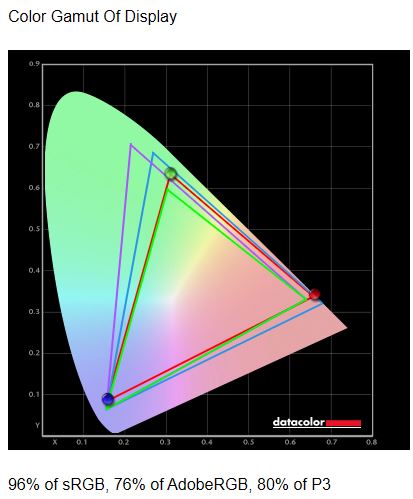 Standard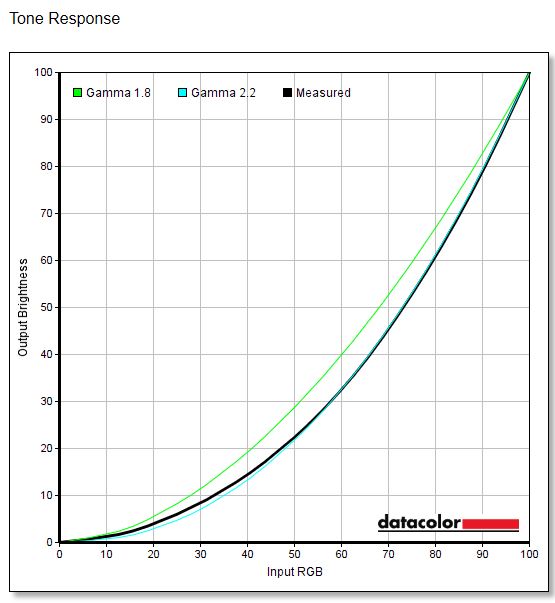 Movie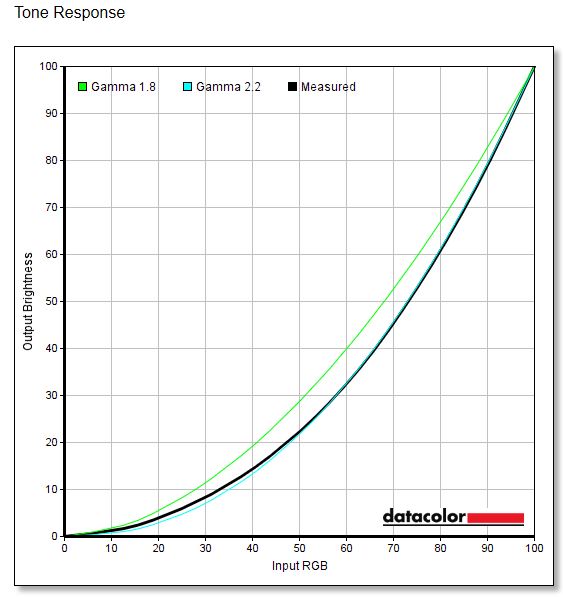 Standard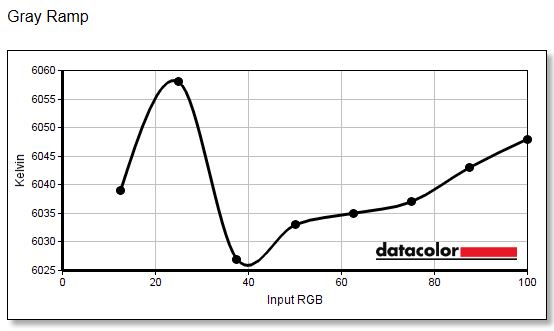 Movie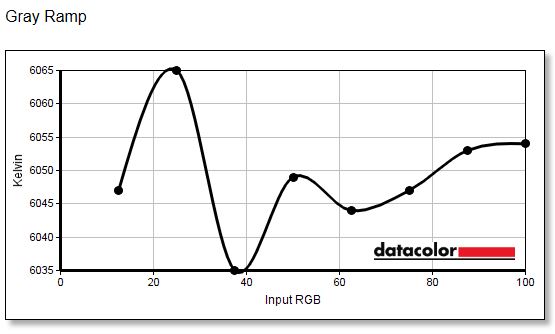 Standard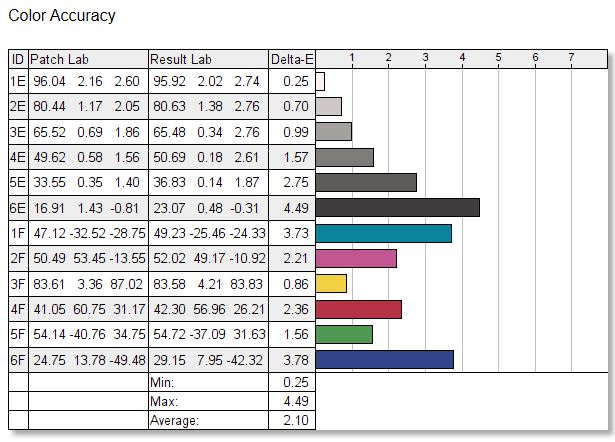 Movie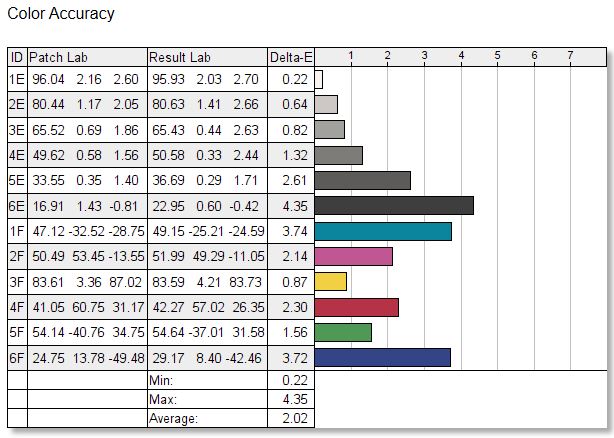 ———————–
How Much Does it Cost?
The AOC 27P2C 27″ KVM IPS Monitor is available now from a few retailers. I found it on Amazon for just £209.97, which seems like a lot of a Full HD monitor, but you have to keep in mind, this isn't a standard monitor. The inclusion of that fantastic and very versatile stand certainly adds to the value, but it's the KVM switch the really pushes the price up. However, even at just over £200, it's still the cheapest KVM monitor out there right now. Actually, it's the cheapest KVM monitor by a significant margin! But, of course, if you don't need that function, you can get similar models without it for around £60 less.
Overview
I've likely tested more AOC monitors than any other brand over the years, and I'm continuously impressed. While the AOC 27PC2 isn't particularly remarkable in its own right, I think the price reflects that. It's a premium Full HD monitor, but it's far from the bleeding-edge technologies we've seen on other models such as the C32G2AE, CQ32G2SE, or the C27G2ZU.
Of course, the KVM switch is a special feature that not many people will need. However, with the growing need to work from home, there's a growing market for such things. Imagine you have your own PC, but now you also have a work laptop or PC that you need to add to your setup. Rather than have two keyboards, two mice, two headsets, and even two monitors, you can plug it ALL into one. When you change sources on the monitor, it then flicks the USB hub over to the next system along with it. It can make a cluttered workstation a little easier to live with.
Calibration
Right out of the box, I was very impressed with what this monitor can deliver. The Gamma was pretty much perfect, with only a slight deviation between 10-40, but this was improved when set to the Movie profile. The Grey Ramp looked erratic, but really it was a small deviation, and the range stayed within 35 Kelvin, which is actually pretty impressive. Considering this isn't a pro model, hitting 96% of sRGB, 76% of AdobeRGB, and 80% of P3 is really great too. I personally found the colours to be excellent, as one might expect from an IPS panel. The calibration said blues were a little strong, but honestly, anything under 5 Delta-E is more than good enough, and anything under 3 would be amazing, so hitting 3.72-3.74 means AOC gets no complaints from me. Basically, you don't have to calibrate this monitor; only adjust the brightness to suit your taste.
Performance
I'm a pixel junky, I love my 4K monitor, and Full HD just doesn't cut it for me for work and gaming. However, for a Full HD panel, I found it to be pretty robust. I handled smaller text really well, and it has a good pixel density for a 27″ panel. Furthermore, I think the great backlight performance, clear contrast, and crisp black levels go a long way to sharpening the smaller details. Plus, the monitor handing is great, especially with that extra bump from 60 Hz to 75 Hz. Two windows work side by side well enough, movies or a bit of YouTube is pleasant enough, and games benefit from the great black levels and colours.
The build is speakers are quite loud too. They're perfectly serviceable for basic notification noises and good enough to listen to a podcast, audiobook, or talk radio, but lack any punch for rocking out to AC/DC. But, of course, that's to be expected for small built-in speakers.
Should I Buy One?
If you need a KVM monitor, this is a really fantastic option. It's the cheapest KVM switch monitor I've seen, but if you don't need that feature, you can save around £60 on other AOC models without the switching feature. That being said, it's a great monitor at its core, with a decent IPS Full HD panel, great connectivity, and the settings are good enough right out of the box that it makes for a very straightforward setup. Give the people in your office a bunch of these, and you'll certainly get no complaints, or put one in your home office; the portrait mode also makes it awesome as a second display!