AOC AG352UCG6 35″ Curved G-Sync Gaming Monitor Review
---
---
---
Peter Donnell / 4 years ago
A Closer Look
It's hard to see in the pictures, but this really is an enormous panel. It doesn't even fit on my table! It measures 35-Inches from corner to corner. However, because it's 21:9, not 16:9, it's not as tall as a 35″ would be. Much in the same way the curve means it's not quite as wide since it wraps around a little. All this is meaningless though because it's still bloody massive.

Control
There's a single joystick control on the bottom centre of the monitor. It's pretty awkward to use though. Push it in, and it'll turn the screen on and off. Navigation of all menus and commands using just up, down, left and right is not easy. I'll admit, I clicked the button quite a few times to "OK" an action and turned the monitor off… DOH!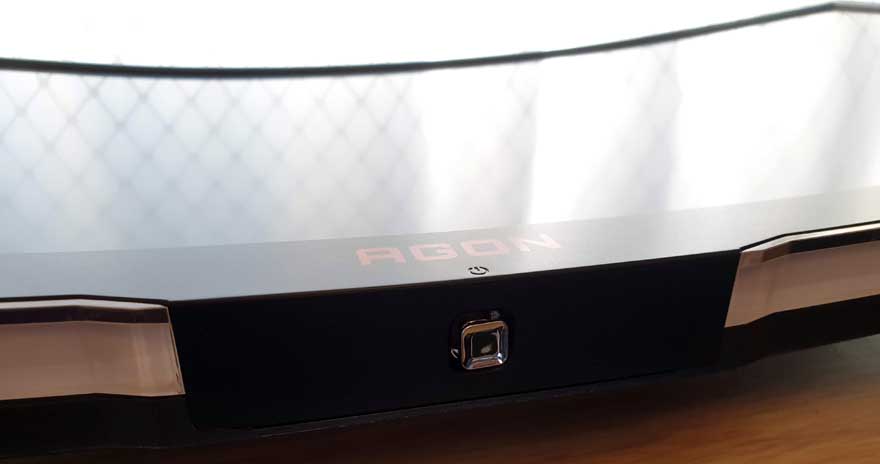 AGON
The monitor doesn't have too much branding, but there is a large AGON logo at the front. It's quite big, but relative to the rest of the screen, which is enormous, it's pretty low-key.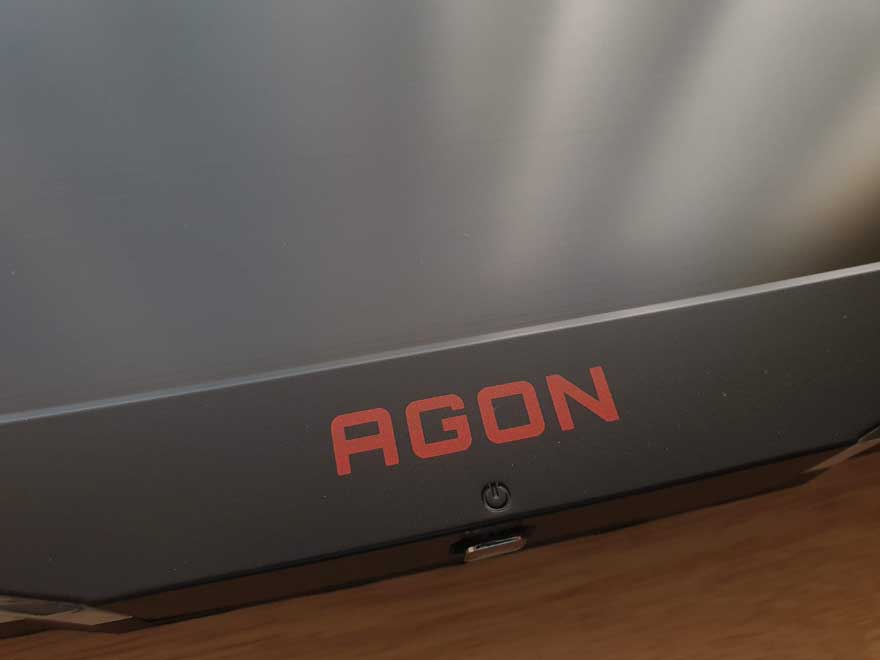 There's an AOC logo around the back, but you're not likely to see it that often. I do love the silver wings design on the back though. They give it some style, and no doubt add some support too as the VESA mount is right in the middle of it.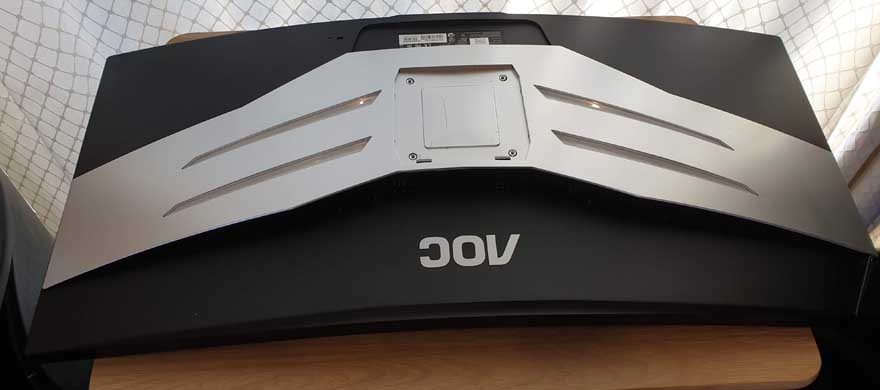 Plus a few LED strips here to give it a little added flair, because, why not.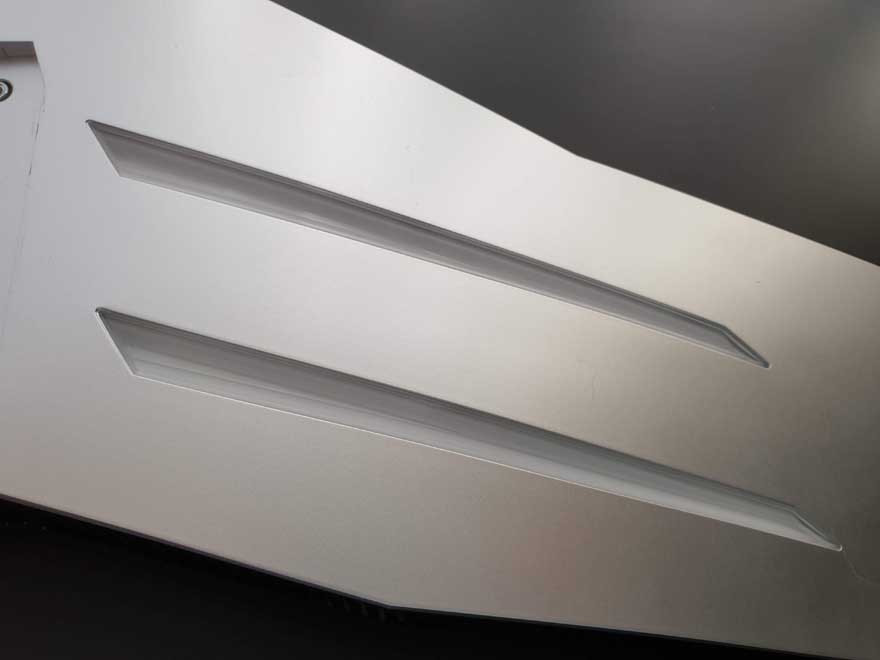 Usability
The monitor features a little fold-out arm. It's a simple enough thing, but it lets you hang your headset next to your monitor. I like this, it's simple but effective, and you can hide it if you're not using it.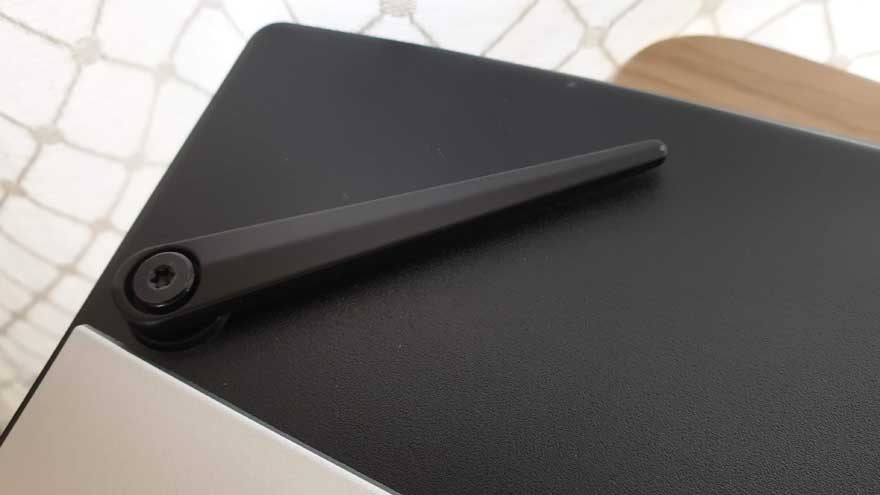 The monitor features a single HDMI and single DisplayPort. That's quite a basic setup for a monitor of this price really. However, do you really need extra? Not really, so I won't hold this against AOC. There's a headphone jack too, albeit it's pretty tricky to reach.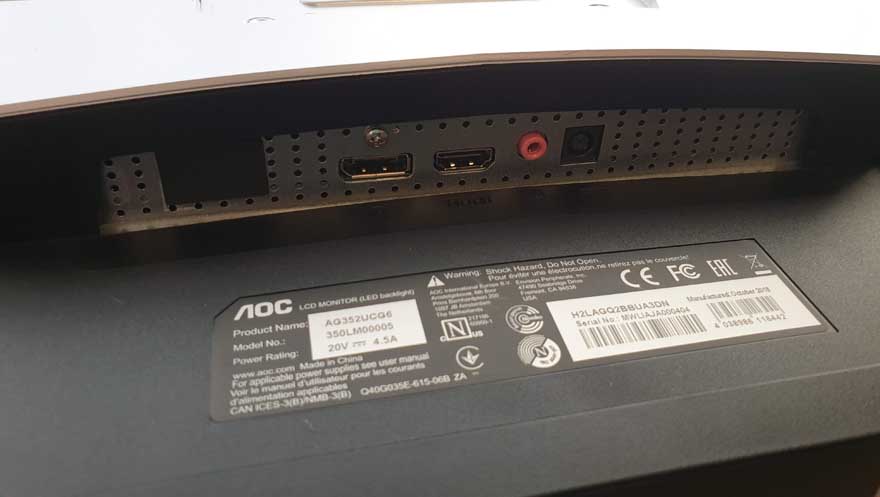 One way it does excel is the USB hub. It also features audio pass through here, but like the other one, it's just as tricky to reach. I think you would leave things plugged in here, rather than hot-swapping on a daily basis.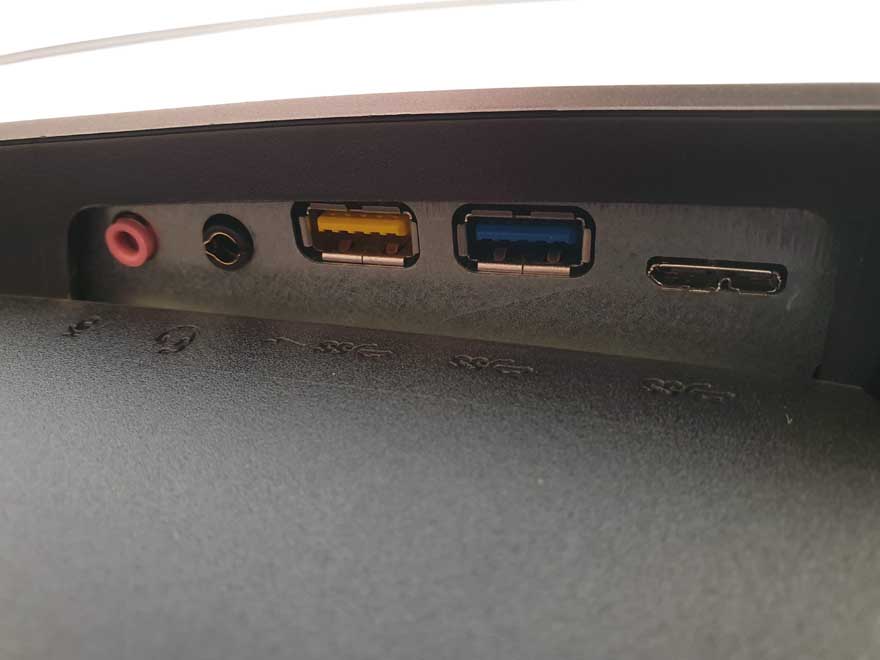 The Stand
I love the base part of the stand. It's a single-piece construction, which makes it very strong and stylish. The three-point system is more than enough to give the huge monitor some stability, without taking up a huge amount of desktop space.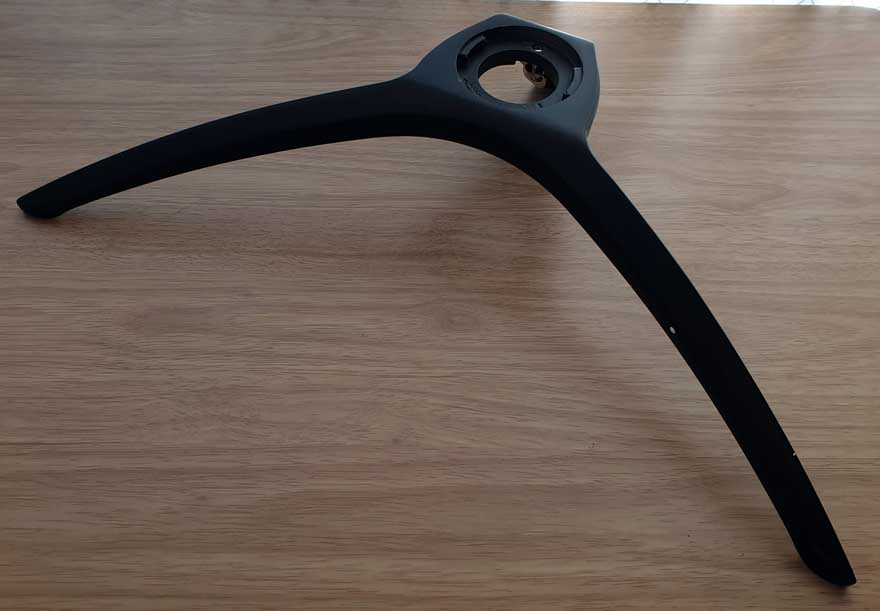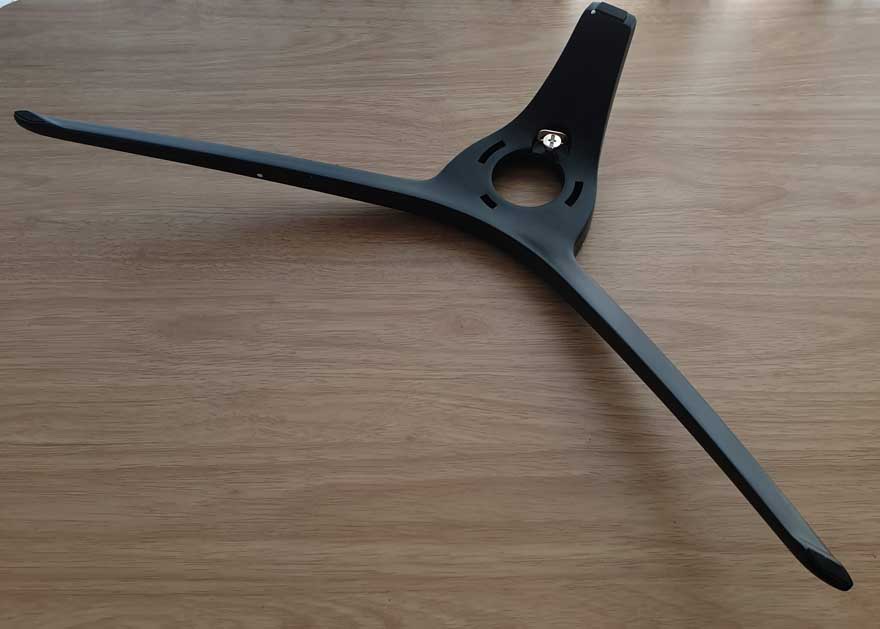 The back part features the usual VESA mounting system, and uses a single thumbscrew to attach it to the base unit.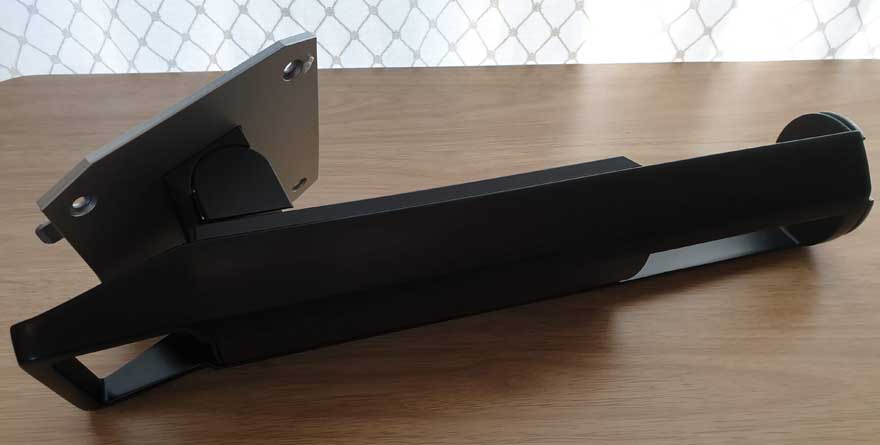 Once installed, the monitor stand looks superb. It's nothing innovative, but it's certainly presentable. Plus, it offers a good range of height, rotation and vertical angle adjustments to suit your needs.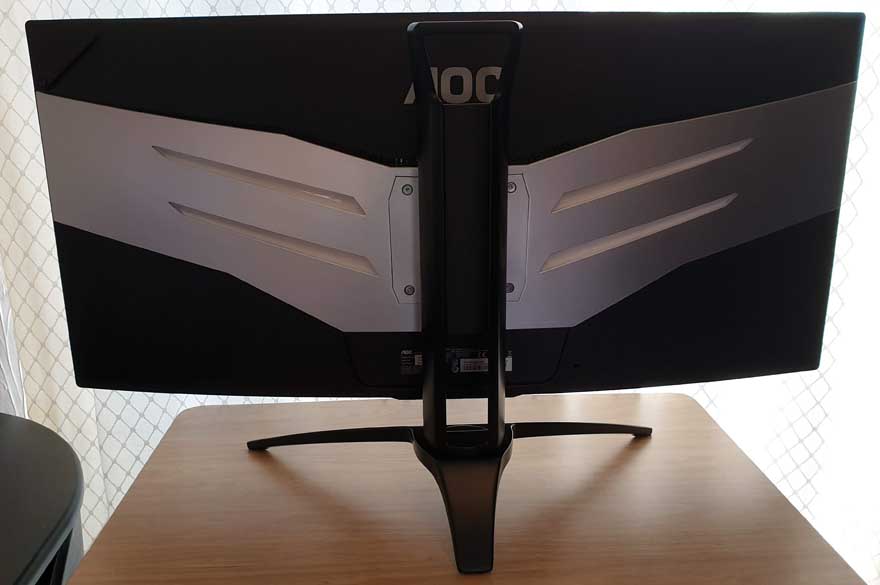 35-Inch Monster
Without a doubt, you're going to need a pretty sizable desk to house this monitor. However, I've tested similar monitors in the past where the stand alone was huge. This one is very compact and doesn't protrude much beyond the front of the screen. That means more room for your keyboard and mouse; winner!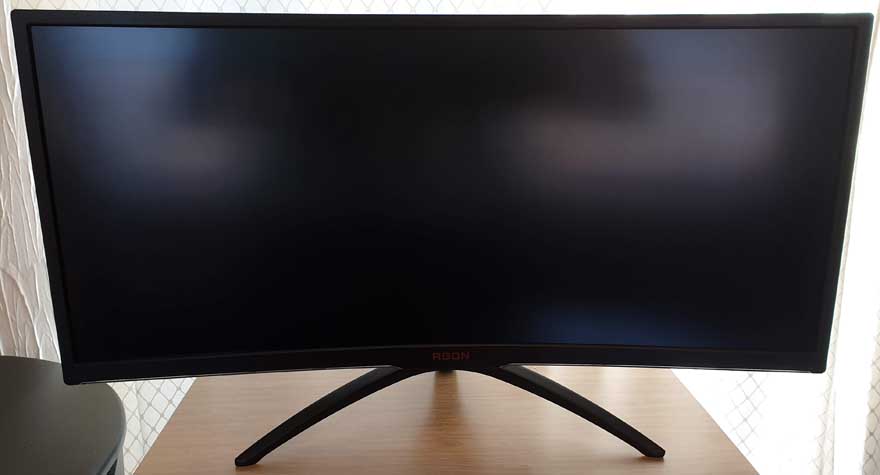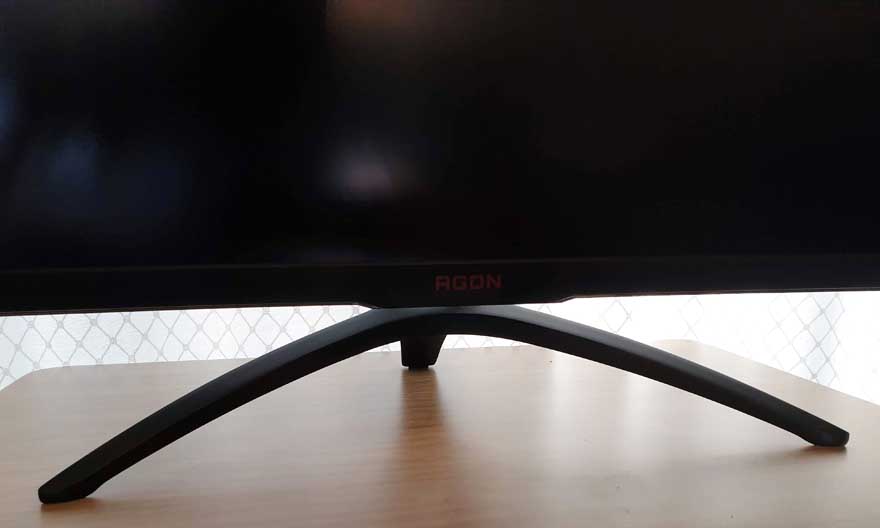 There's a huge range of rotation on offer too, which I wouldn't use, but it's certainly nice to have the option. Despite the size, the monitor pivots easily on the stand too.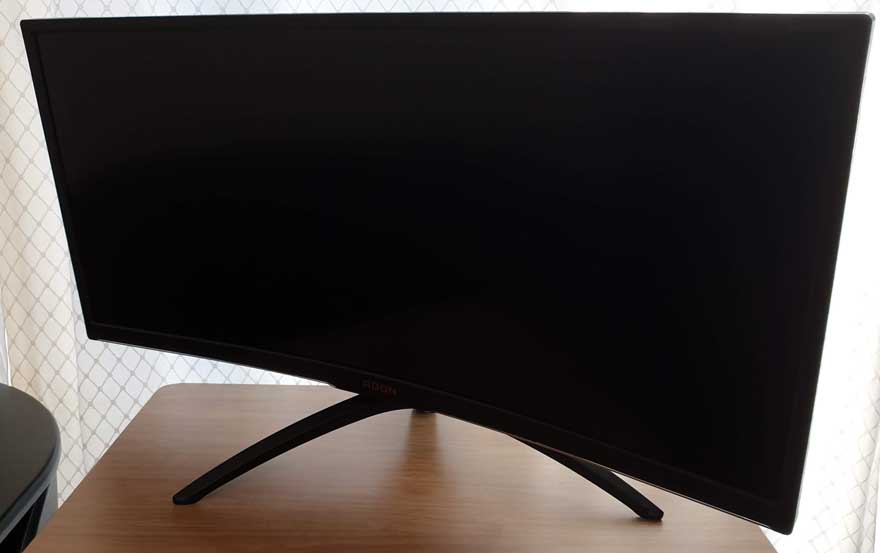 Fancy standing at your desk? Well, that shouldn't be an issue. Albeit, it makes me nervous having it jacked this high. However, it felt surprisingly stable even at the maximum angle and height.