AOC AGON Porsche Design PD27 Monitor Review
---
---
---
Peter Donnell / 9 months ago
Some of you might be wondering why Porsche would be tinkering in the world of gaming monitors, but honestly, why not!? They've got a solid reputation in design and engineering, so for AOC to call upon that makes absolute sense. Of course, AOC is well known for their high-performance products too, and have many of the best monitors for gamers, designers and beyond. Given Porsche has a history of high-speed sports and supercars, you would expect similar high-performance from this monitor too, so I'm expecting everything to impress while I put it through its paces. Plus, if they want to send me a Porsche to test that says AOC on the side, that'd be sweet too.
AOC AGON Porsche Design PD27 Monitor
This monitor is no slouch, offering up a lovely 2560×1440 1000R curved panel that runs at a blisteringly fast 240 Hz. You get a 0.5ms response time, FreeSync Premium Pro, and HDR 400 (VESA Certified), so it's certainly got enough to get excited about. AOC say it'll also cover 119% of the sRGB scale, and 88% of the Adobe RGB scale.
There are some other QOL features too, such as the all-new OSD design (guess who designed that!), integrated FX lighting, and a pair of powerful 5w speakers with built-in DTS sound. One thing I really love though is that the controls are on this stunning control panel that you can place on your desk.
Features
Porsche
The famous car company has put their mark on everything from the stand to the OSD, so this should be something pretty special. Unfortunately, there's no statement directly from Porsche or their designers on the AOC product page, so let's dive right in and see what this monitor has to offer!
———————–
A Closer Look
Of course, much of your investment in this monitor is on the display technology, that is the point of a monitor after all. However, it's immediately clear that AOC and Porsche went above and beyond on the overall design and aesthetics of this monitor. I mean, just look at it, it's a work of art!
The trim on the bezel is nice and slim, but it's little details in the fit and finish that really pop. It just has a premium quality look and feel from every angle.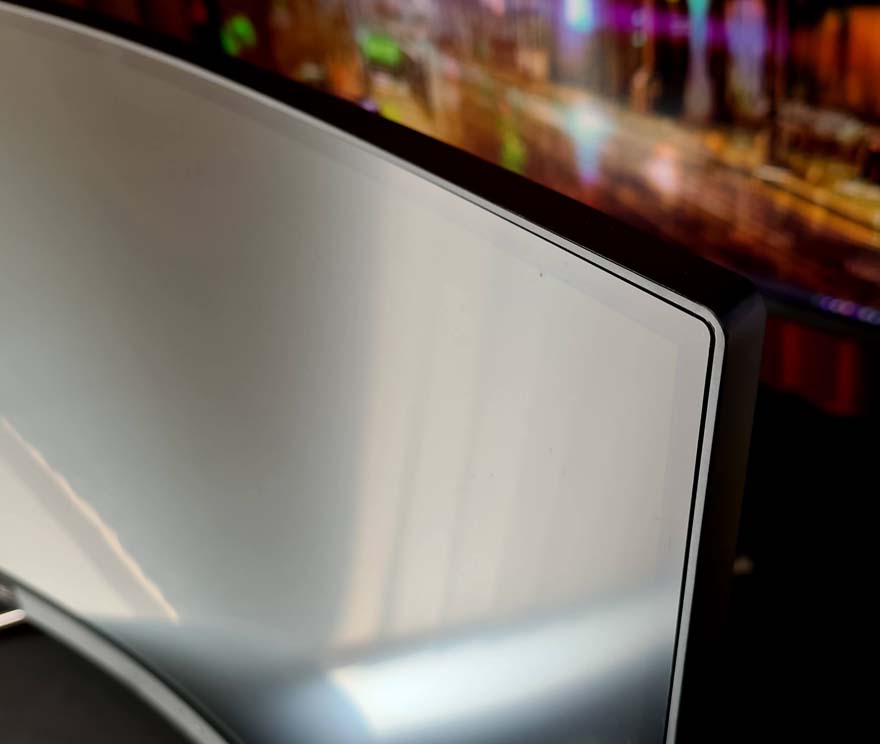 There a nice brushed finish to the bottom strip, which flows really nicely with the slightly curved design of the screen.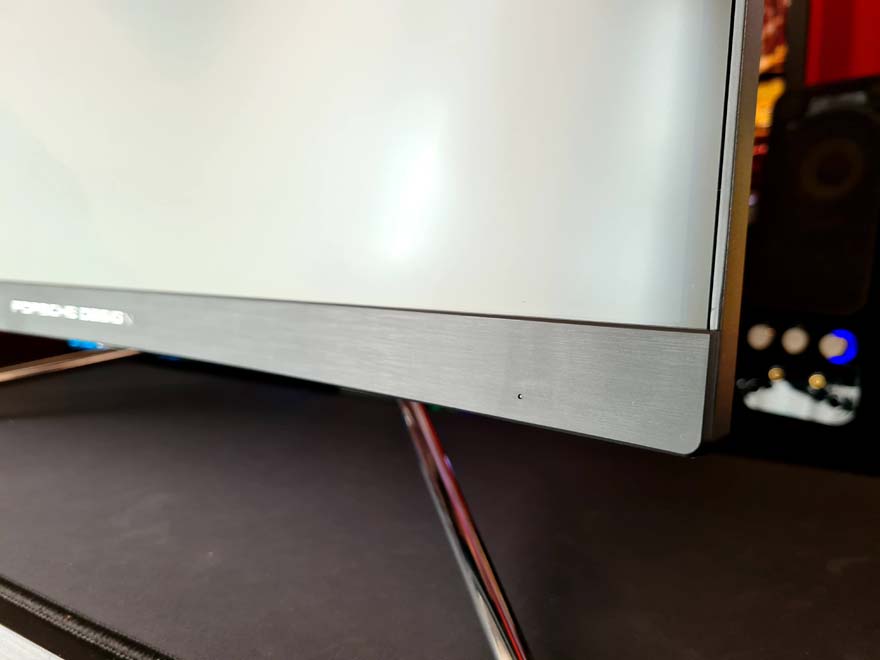 There's a subtle and rather tasteful Porsche Design logo in the middle.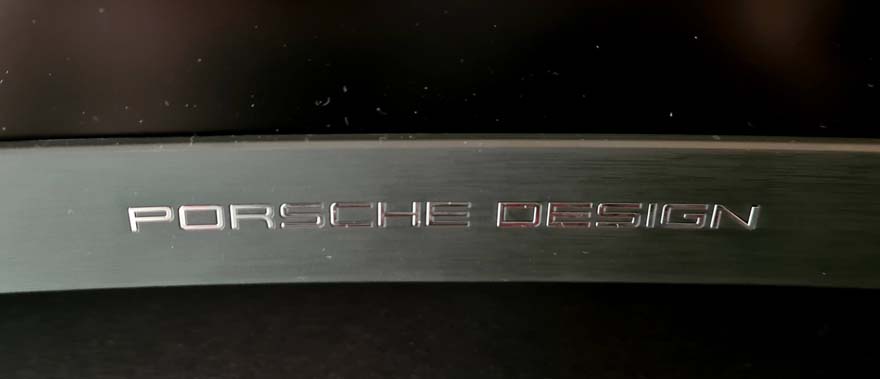 Around the back, another Porsche Design logo, but this time it's a kind of P and a D merged into one. There's also the AGON logo on the otherside.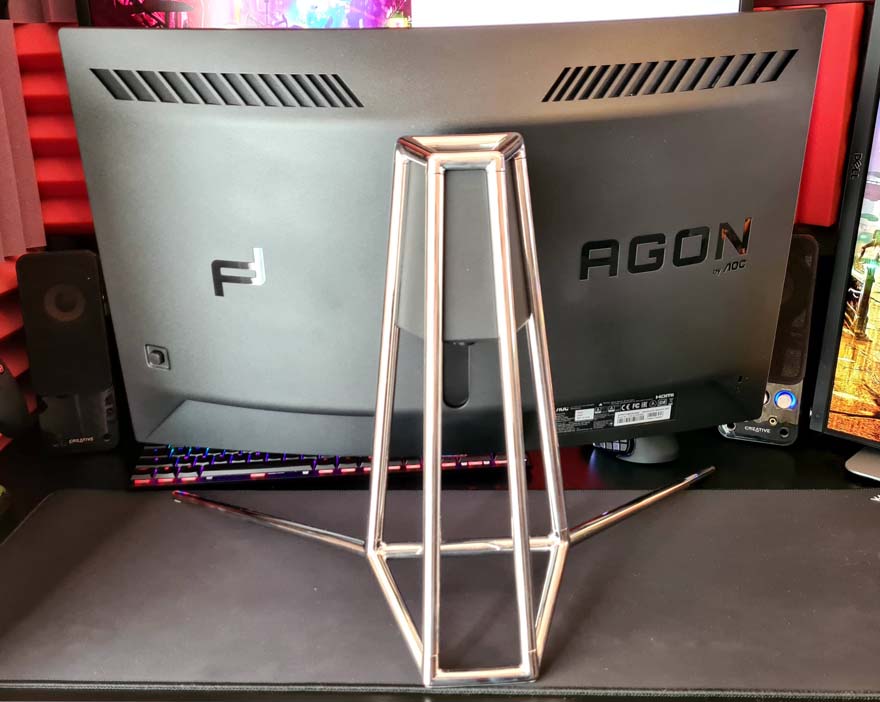 Controls for the UI come in the form of a handily little analogue stick at the back, which can also be clicked.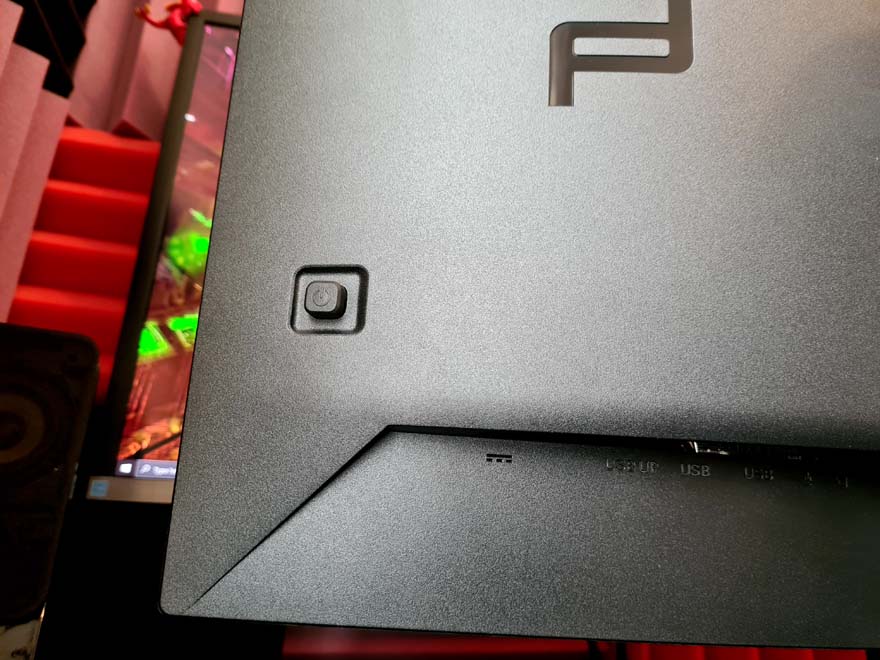 However, it's the stand that really "stands out" I mean, it's not like you could miss it. It uses an aluminium tubing design that is just gorgeous.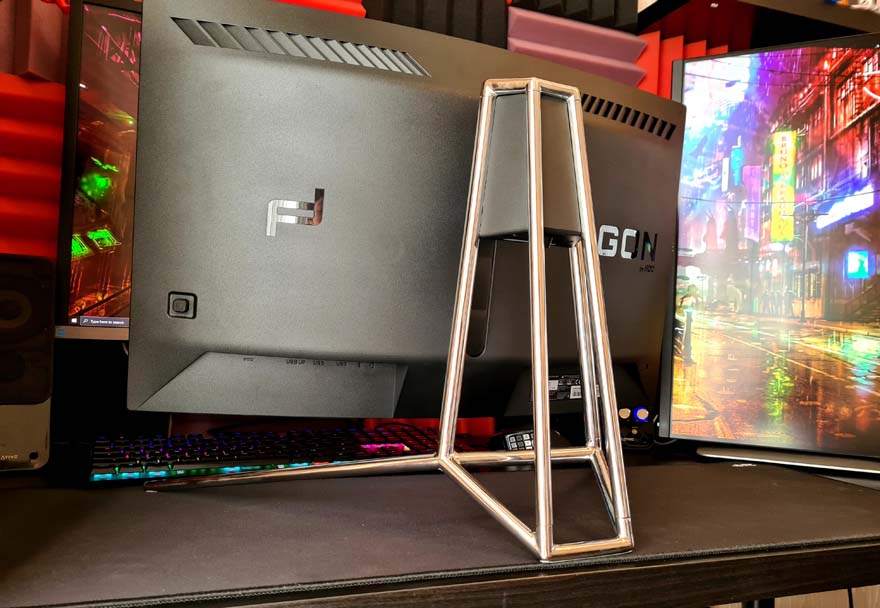 I'm guessing it's designed to imitate the roll cage of a high performance car, or at least, that's what it makes me think of.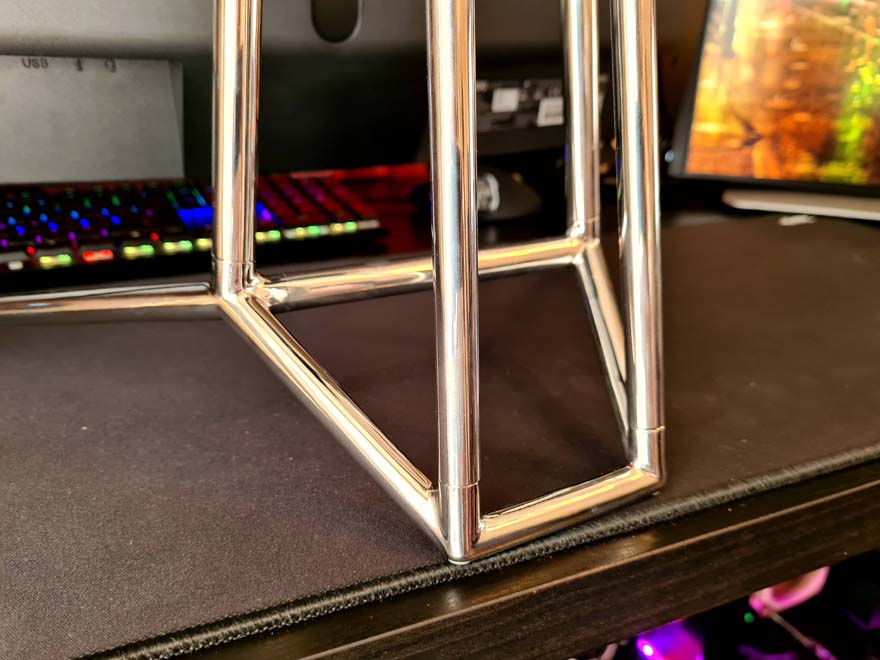 The way it forms the box design at the top looks interesting, but it's also incredibly strong too. It's one of the best built stands I've ever seen.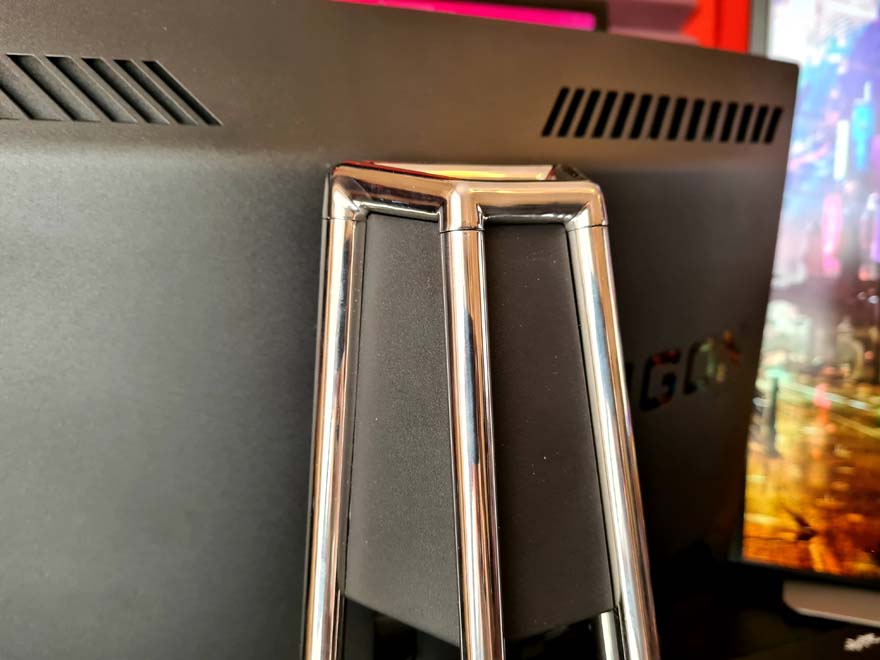 The monitor stand doesn't stick out too much at the back, so you will be able to place it reasonably close to a wall.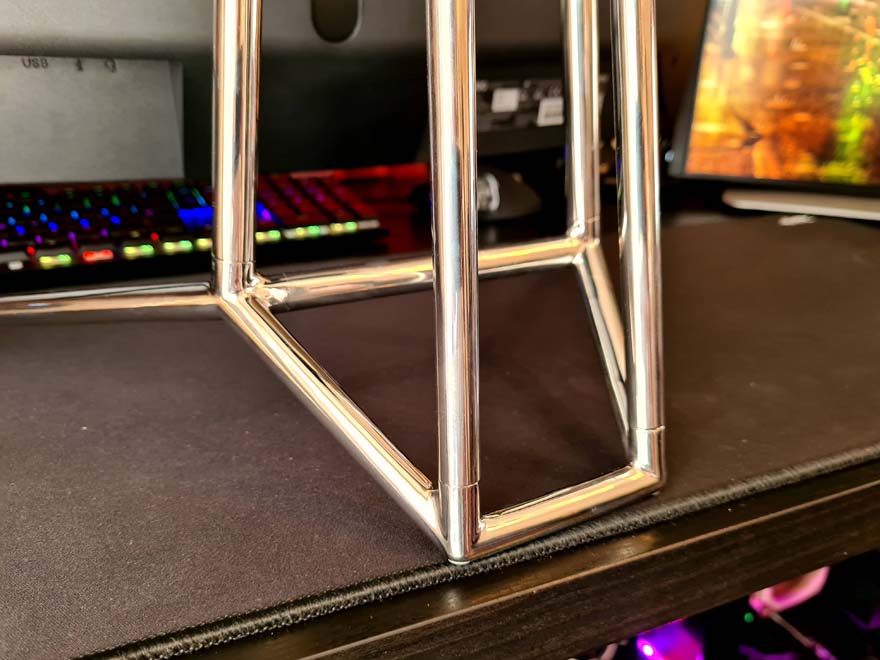 Plus, at the front, the legs are nice and wide, giving it excellent stability, but they should also be nice and clear of your keyboard too.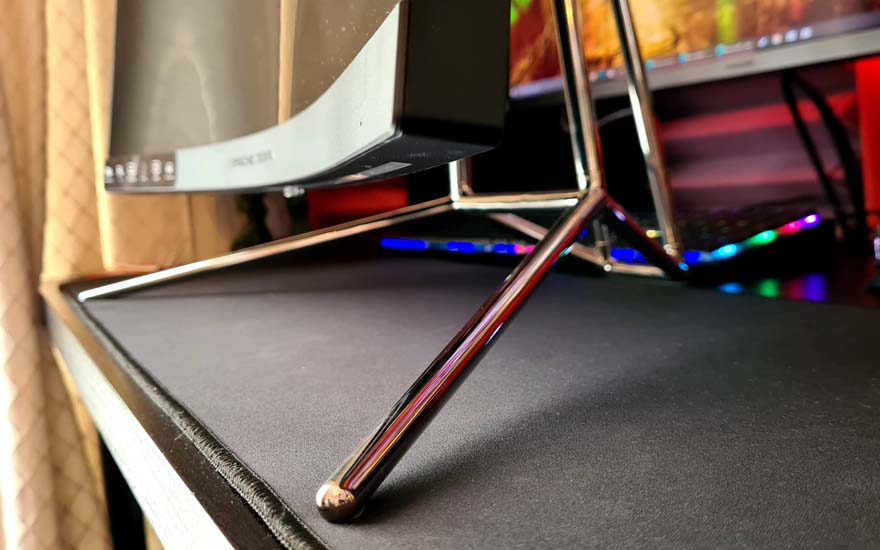 ———————–
User Interface
Porsche designed the interface, not just that fancy stand, giving this monitor yet another unique element. It's broken into different panels, and thanks to the handy little joystick controller, it's incredibly easy to navigate too.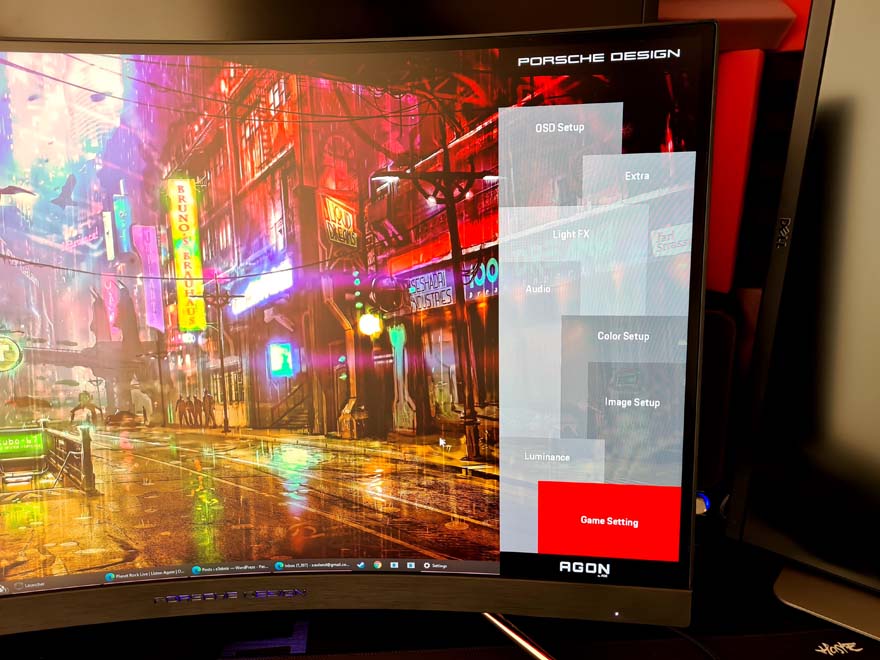 However, you can also get hands-on with this desktop controller/remote too. Which is great if you don't want to reach around the back of the monitor. It has some profiles, as well as all the basic navigation controls.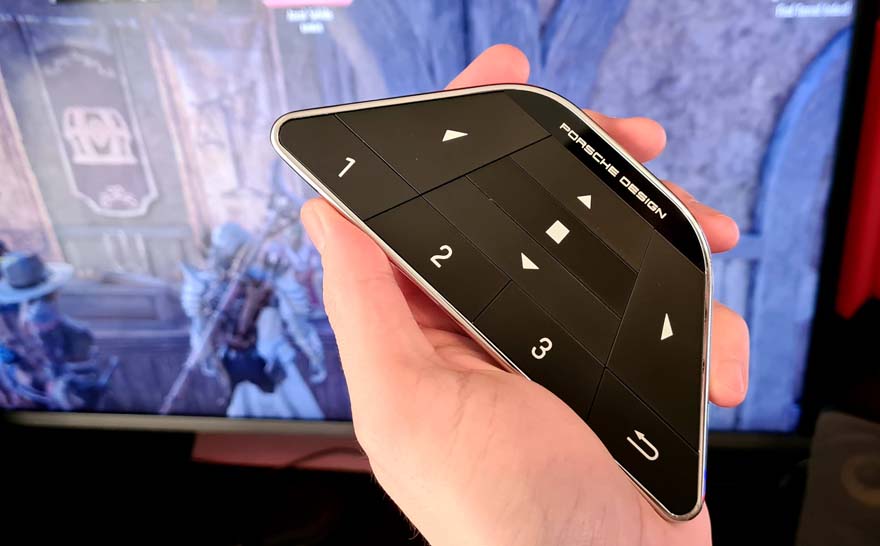 It connects to the monitor wireless, so it's pretty easy to set up; you just put batteries in and it works! The profile buttons are programmable, but allow you to toggle Racing mode, FPS mode, sRGB, and all the others.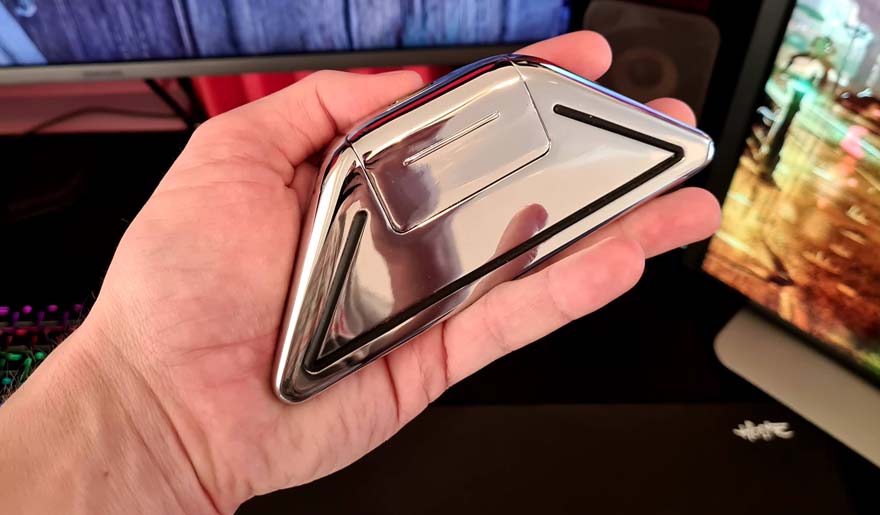 If that wasn't whacky enough, it has a built-in RGB projection system too. It allows the monitor to throw some ambient light down onto your desk and even project the logo; much like you get from some cars when you open the door.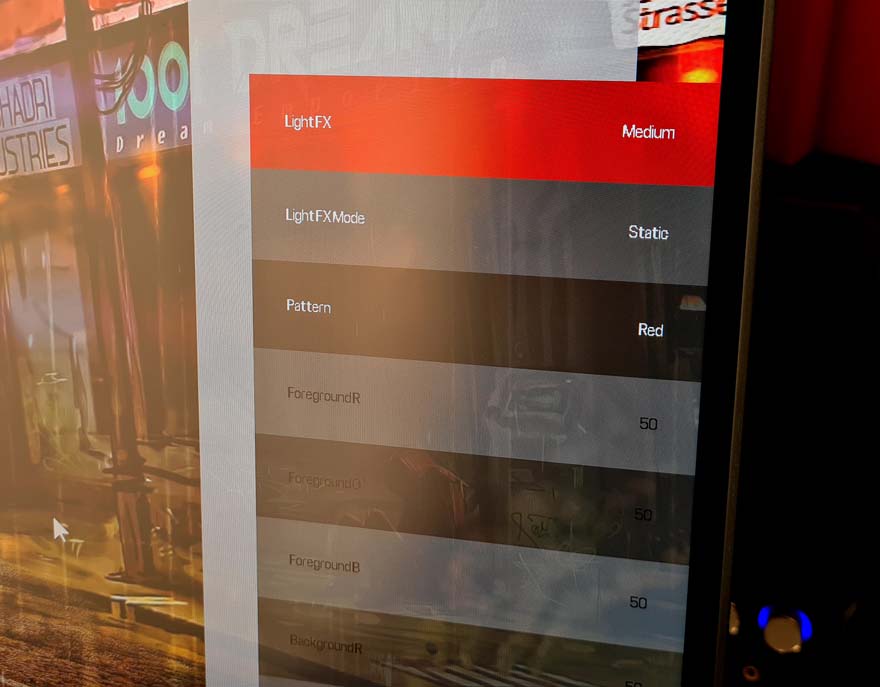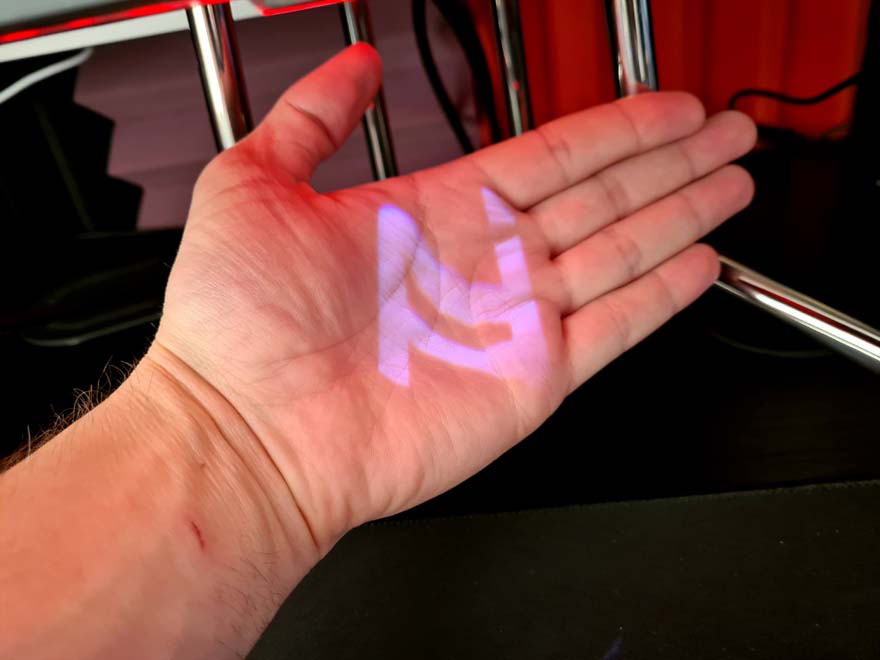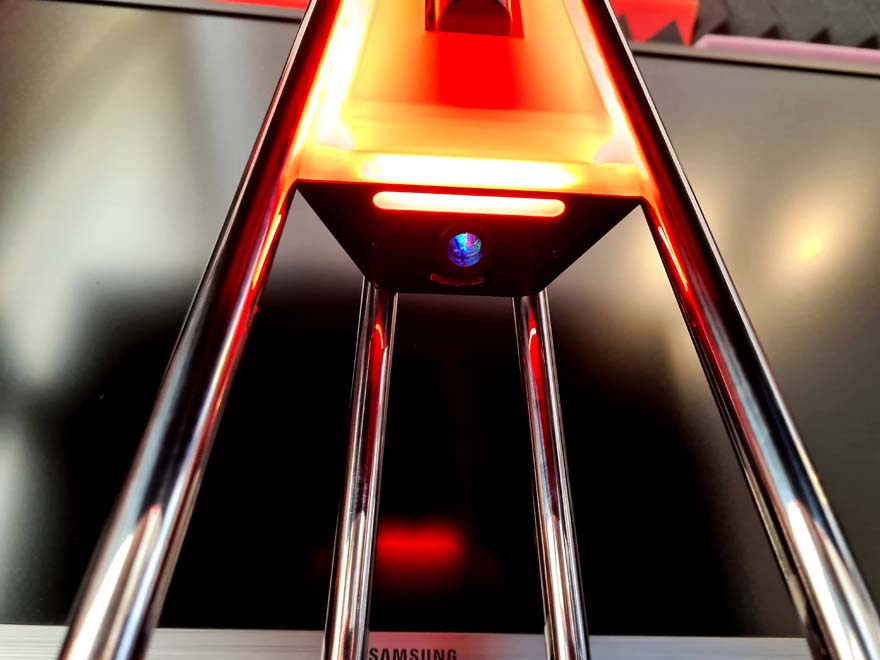 And RGB underlighting effects from the rear of the stand.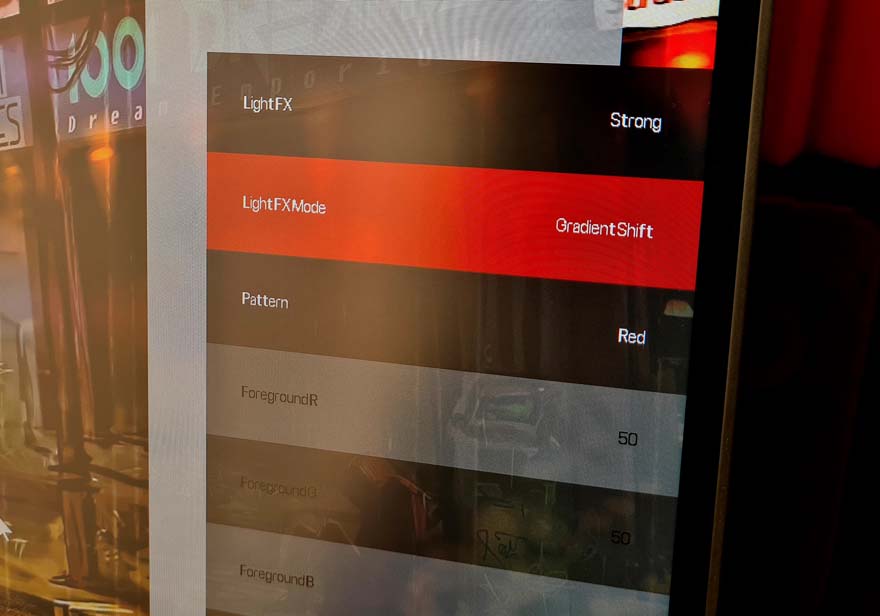 It's a bit quirky, but honestly, I rather like this system, even if I don't really need it.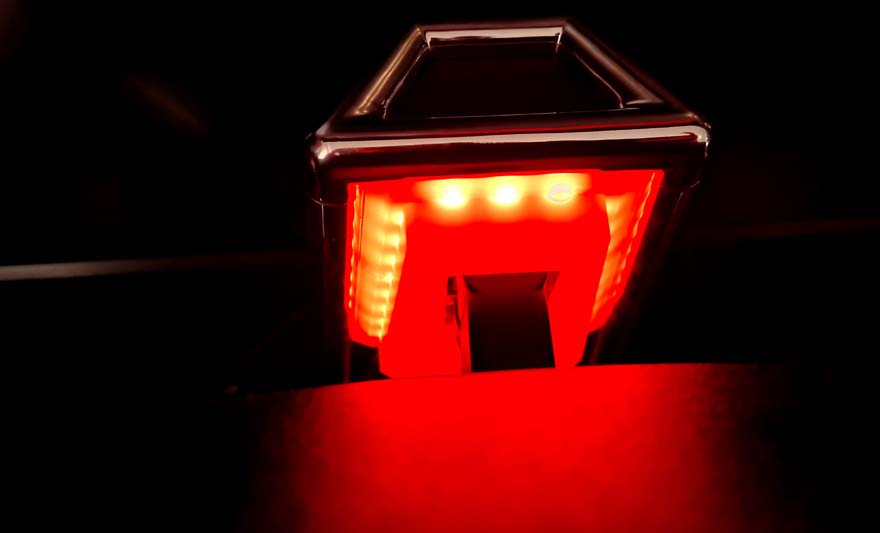 ———————–
Performance
2560 x 1440 is a step down from my usual love of 4K monitors. However, I'm a 60 Hz panel user most of the time, and stepping up to 240 Hz is just stunning. You may be losing pixels, but your eyes are getting so much more information per second that you perceive the picture to be clearer than you would on 4K60.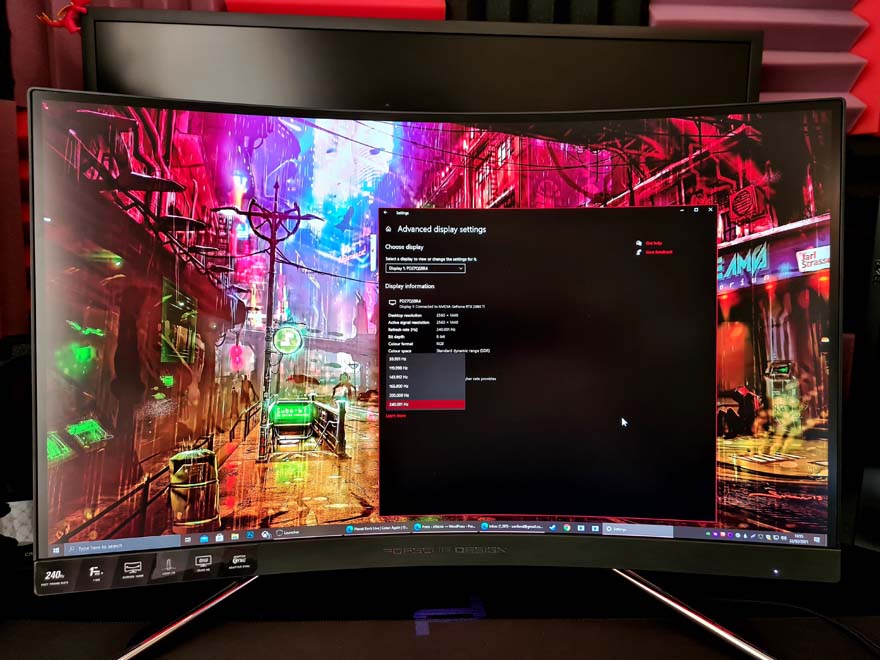 Of course for gaming, that's a real game-changer. Playing competitive shooters almost feels like you're cheating, and as rubbish as I am at competitive gaming, even I notice increased shot accuracy on these higher refresh rate monitors. Plus, with adaptive sync, games that can't hit 240Hz (or 60Hz if you're Cyberpunk) then you'll still get silky smooth gameplay.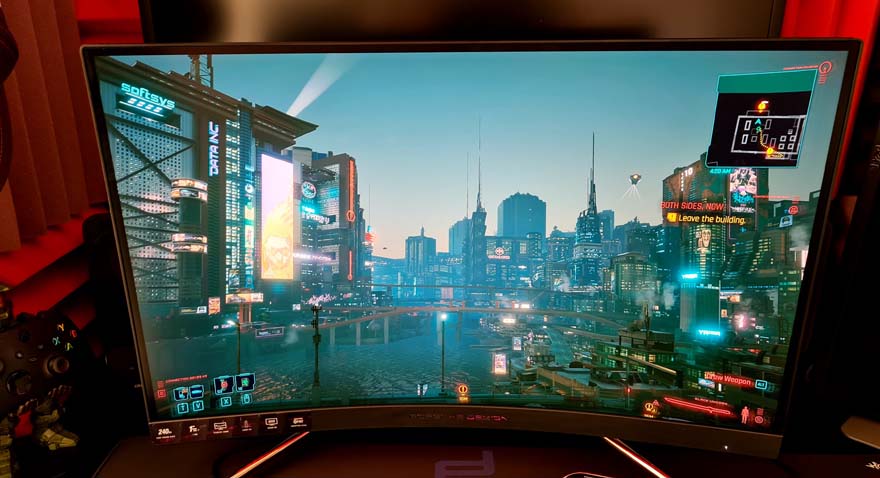 The mildly curved panel is a welcome addition too, I don't like extremely curved displays as it feels weird reading text, but this one feels very natural and just brings in the edges slightly, looks great while working and works wonders while gaming.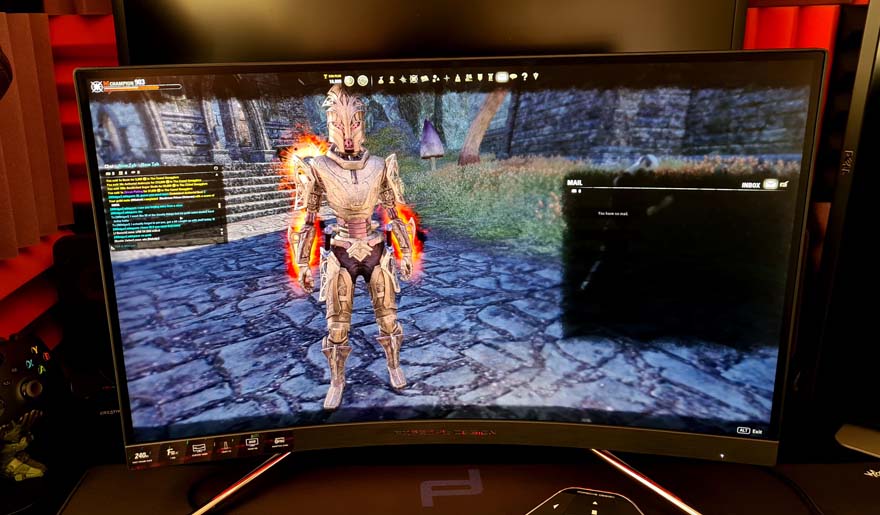 The ergonomics are excellent. I love this slider system, rather than moving up and down the stand, the stand stays fixed, and the monitor moves over the mount.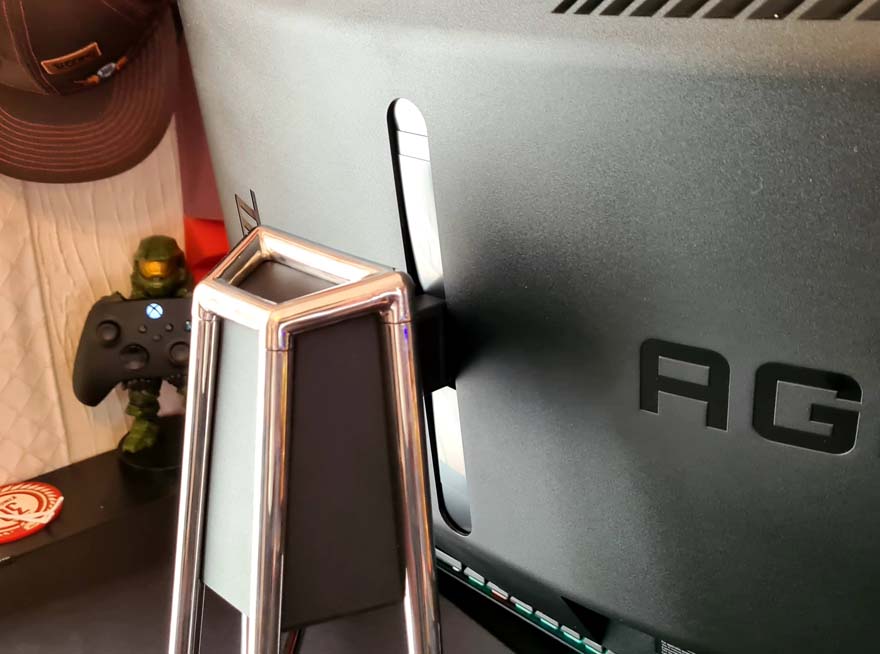 See, the monitor is still mounted at the same height, but the sliding hardware is inside the display.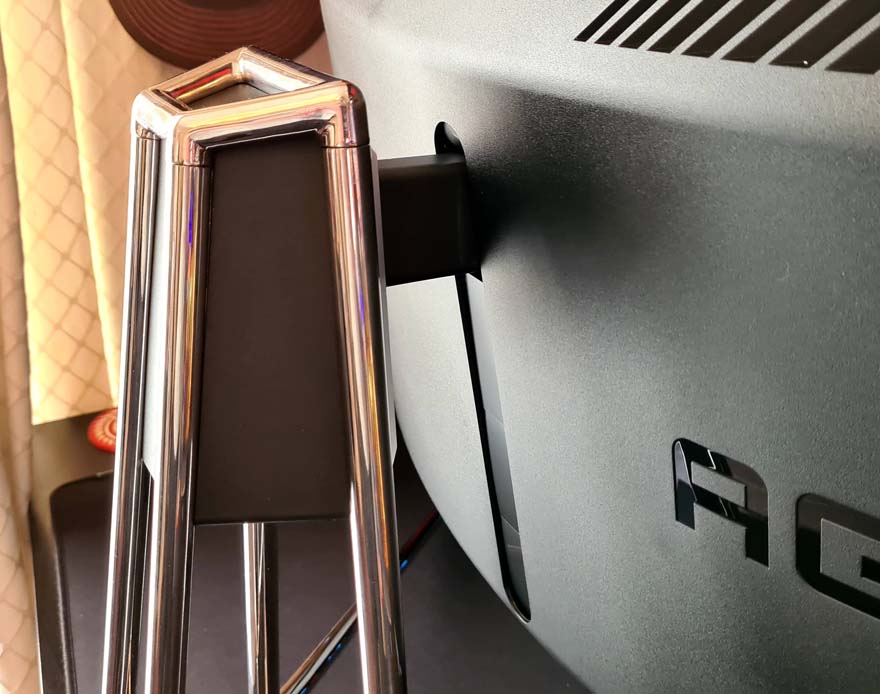 You can turn the monitor a little to each side.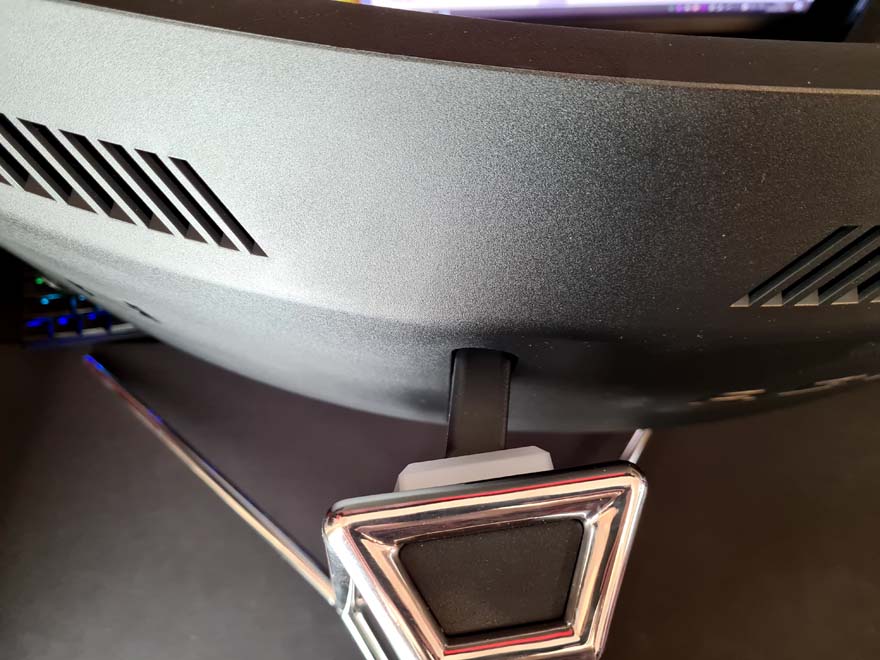 Plus it can be angled back and forward to suit. Overall, you should have more than enough room to adjust, without having to move the stand; which is good, as it's heavy!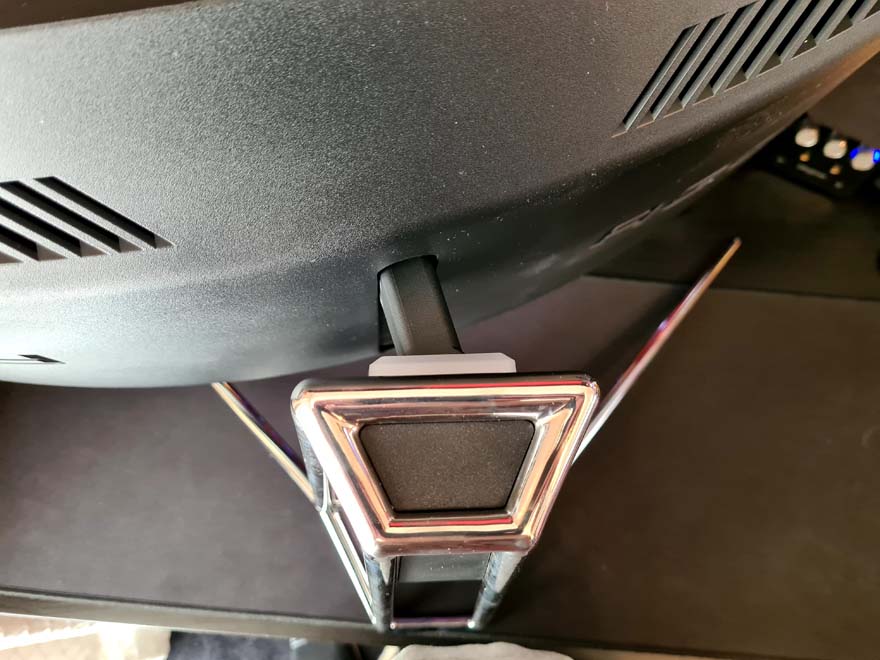 ———————–
Calibration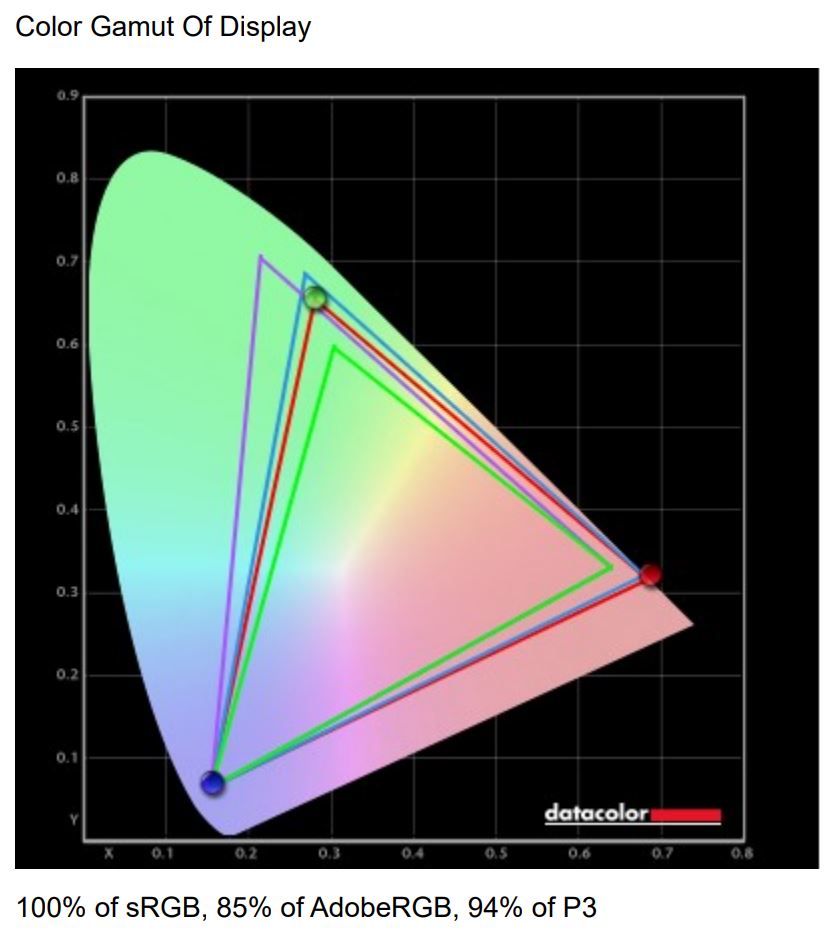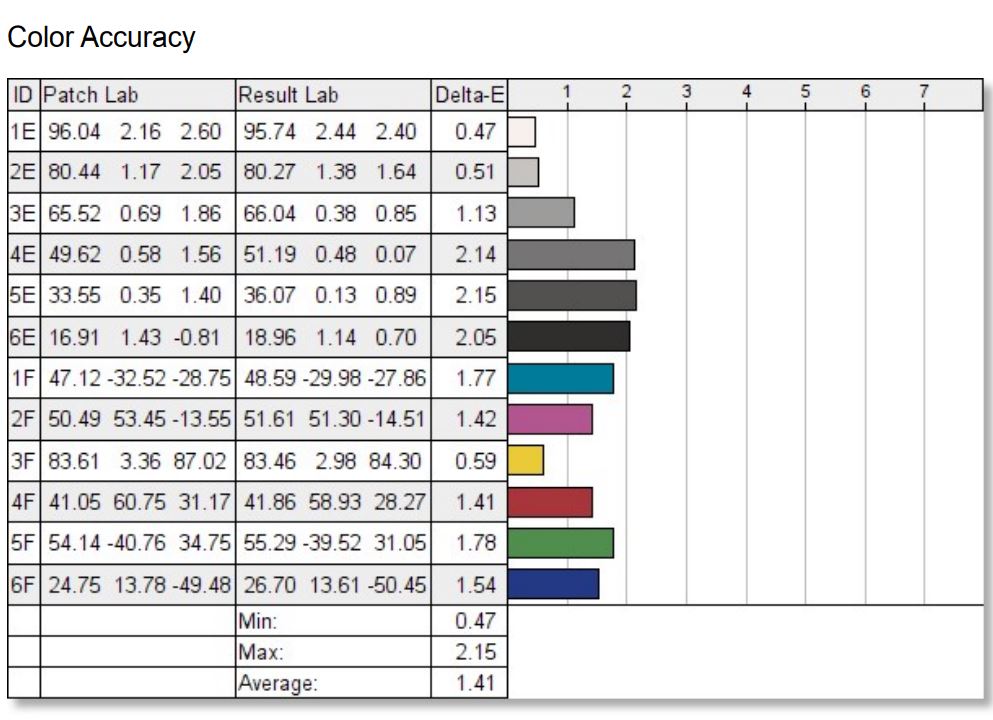 ———————–
How Much Does it Cost?
The AOC AGON PD27 Porsche Design Gaming Monitor is available now from most major retailers. The prices seem to fluctuate, much like all tech does right now, so expect to see something between £540 and £600 being the norm for this. It's on Amazon right now at £589.99, but it's out of stock, which is also not uncommon for tech these days.
Overview
If all you care about is pure panel performance, this isn't the monitor for you. You're paying a fairly big premium here for some additional aesthetics and build quality. Now, for many, that may seem like a sound investment. Aesthetics are a huge part of many PC builds these days. Spending a few thousand on a PC to put some trashy monitor next to it isn't going to cut if for some.
That being said, it is possibly one of the best looking monitors I've ever seen, and I've seen a lot! The build quality on the stand along is in another league from the typical one-size-fits-all designs we often see. It's utterly unique and really adds a lot to the monitor.
Plus, it has one of the cooler height adjustment systems I've ever seen. I can't be certain how the engineering works on it, but I don't care, it's awesome. Plus, it offers a good range of ergonomic adjustment too, which is what really matters.
Calibration
The full calibration of this monitor was a disaster. I couldn't get better results, but I could get worse ones. I suspect the 1000R curve or the high brightness capabilities could be throwing it. I'll test more, but I suspect it's time we got a more modern calibration tool for these HDR monitors.
That being said, out of the box, the monitor performed really well. The tone mapping was a bit off, but putting the monitor in movie mode and setting Gamma to 2 netted good results. It's also a bit bright out of the box, so turning that down can help.
Performance
Colour accuracy is decent enough, and the backlight and contrast on offer from the HDR400 mode is impressive too. However, it's the fast response times, impressive gaming modes, and 240 Hz refresh rate that steals the show. If you play competitive games or enjoy buttery smooth performance from single-player titles too, you'll love this panel. Porsche are known for fast cars, so it makes sense to have a fast gaming monitor from their design team.
Should I Buy One?
While you can get a 2560×1440 240 Hz monitor for less, it would simply be that… less. This monitor comes at a premium for a reason. It packs RGB lighting, a logo projector, an aluminium frame stand, clean bezels, a wireless desktop control panel and a fantastic OSD. Sure, they don't make you game better, but they're all just lovely things to have that add up to a premium experience.
Of course, with HDR 400, powerful built-in speakers, a 1000R curved VA panel, and so much more. This is a monitor that takes its performance as seriously as its style!