AOC CQ32G2SE 31.5″ QHD 165 Hz Gaming Monitor Review
---
---
---
Peter Donnell / 10 months ago
A Closer Look
AOC knows how to make a great-looking monitor, and that's certainly something you can see here. It's not overly flashy, which I like, and I wouldn't even say it uses costly looking plastics either. It's a little toned down, and I think that is reflected in the price. However, I prefer this to the often over-designed high-end monitors, which often detract from the panel its self.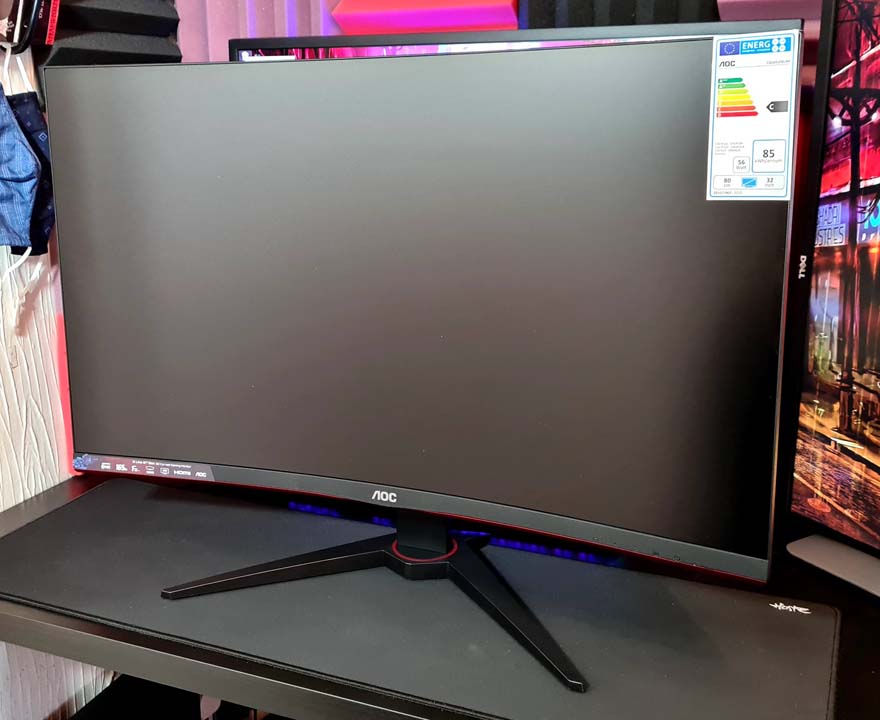 There's a relatively slim bezel, and the monitor its self isn't overly thick either.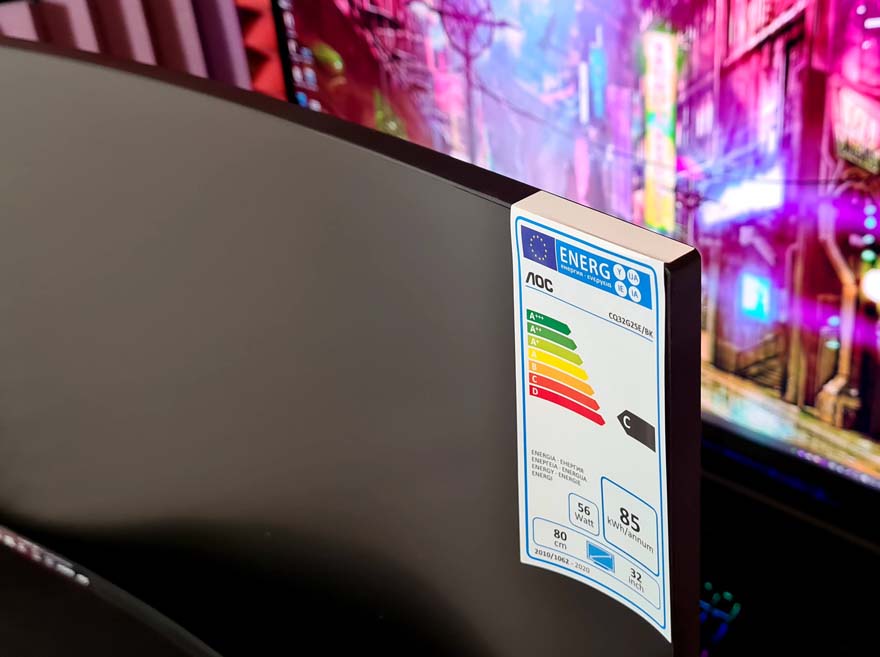 There's a humble logo at the bottom here, again, it has a nice muted design and isn't too distracting.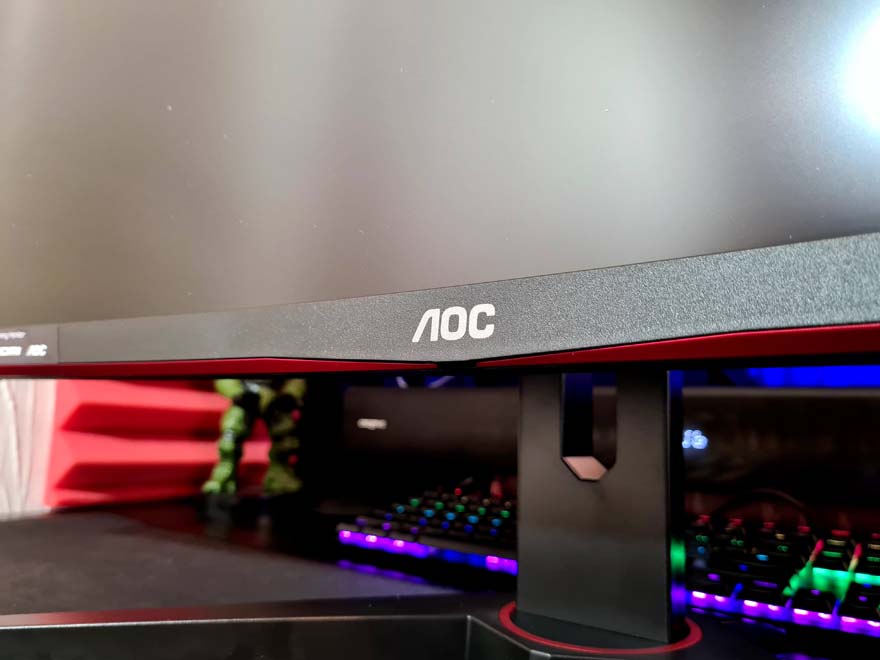 The control panel is along the bottom edge here, nothing too fancy either, and pretty much what we've come to expect from a mid-budget monitor.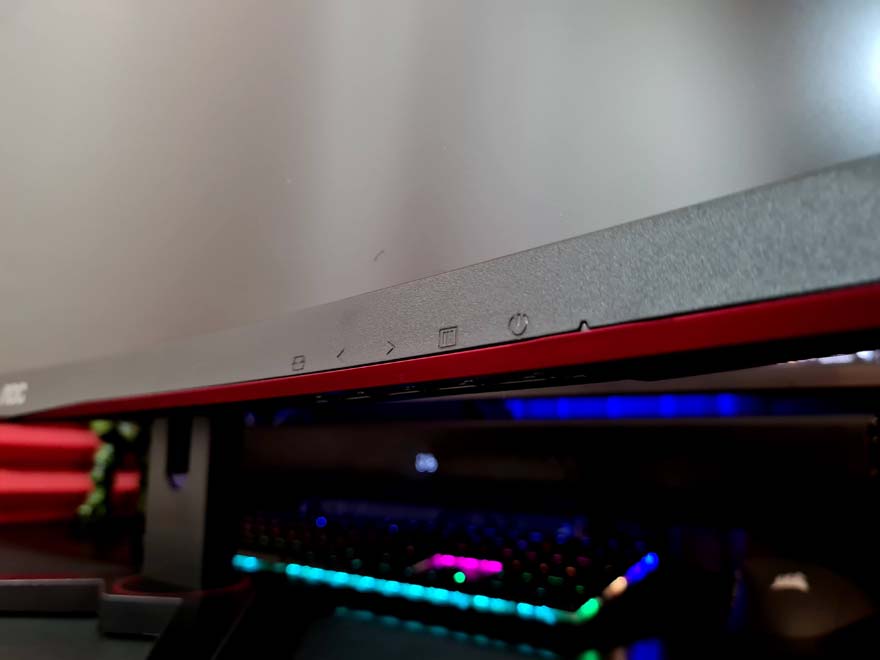 The panel looks great, and it comes with their Antiglare + 3H coating and protection. Strong direct light will still reflect, but the coating easily diffuses ambient light.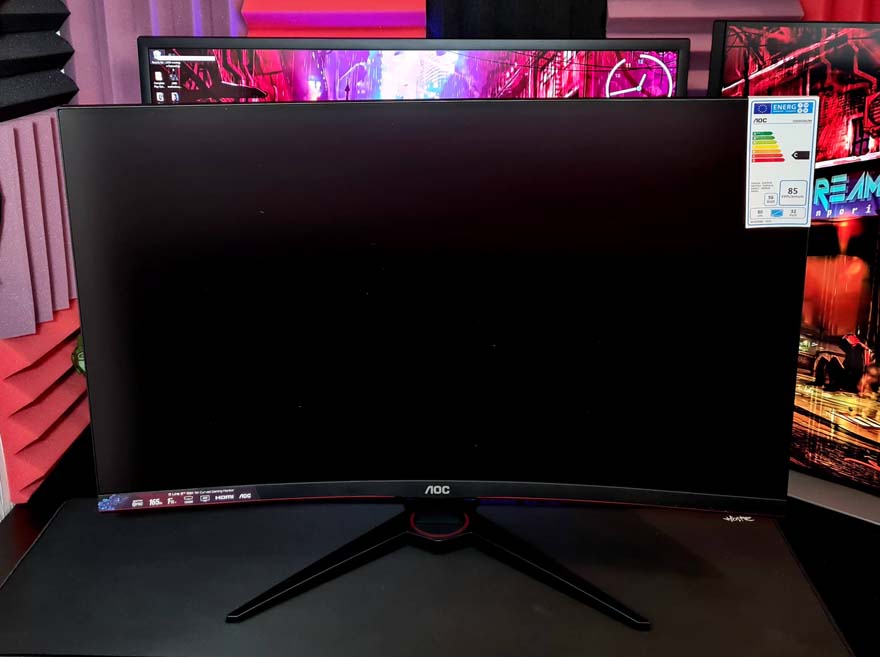 The stand it nicely designed, as it doesn't stick out too much from the front panel. This means it's not going to foul up with your keyboard and mouse. The monitor is curved, which helps bring in the edges of the massive panel just a little to make it feel more natural. However, it also distributes its weight very well, and it feels planed without the need for a large extension on the back of the stand.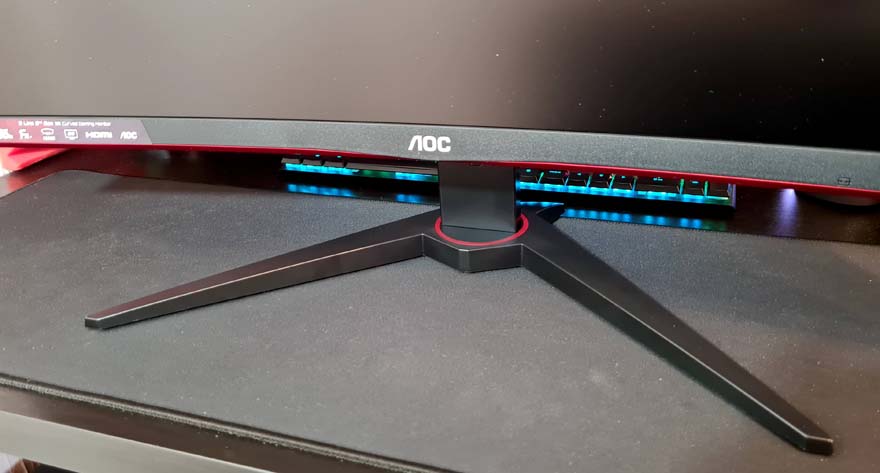 There's a cable routing hole located on the stand, which should keep things looking neat and tidy. It's a VESA mount, and the stand uses a tool-free locking system, so you can easily install it or remove it as required.
I quite like the back design too, should you have an open desk arrangement, it's certainly presentable. As for the I/O, it's all pretty standard stuff really, and you get your HDMI and DisplayPort, meaning you can choose between them to suit your requirements. However, keep in mind that FreeSync works from 48 Hz to 144 Hz over HDMI 2.0, and 48Hz to 165 Hz via DP1.2.