Apacer AS720 Dual Interface 240GB SSD Review
---
---
---
Bohs Hansen / 5 years ago
Final Thoughts
---
Pricing
At the time of writing, I couldn't find the drive available in Europe yet. American readers have more luck and can find it plenty of places, among them NewEgg where the 240GB Apacer AS720 dual-interface drive can be yours for $116.99.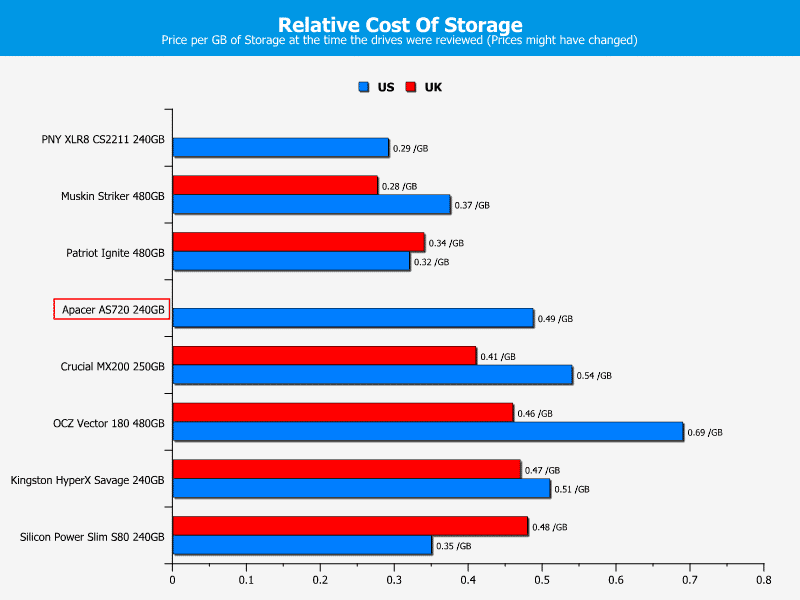 Conclusion
Apacer's AS720 is a beautiful drive in so many ways, but let us start with the design itself. Most solid state drives come in a unicolour casing with a sticker on top, but not the AS720. The golden finish and overall design make it a beautiful piece in comparison. Part of the reason for this is, naturally, that a portable drive needs to look good – and it does. The colour is also a perfect match for use with portable Mac systems in the same colour.
The compact 2.5-inch 7mm default form factor drive is very light, which again is great for portability, but it also makes sure that it's compatible with most desktop systems and can be used as an internal drive too. Because that's the really brilliant thing about this drive, it features both USB 3.1 Type-C and SATA3 connectors on the same drive.
The performance of this drive isn't as great as some other ones we have seen, but we still saw some good performance figures. At least when we look at the results from the usual Windows 7 based system. When moving onto Windows 10 instead, we see a much better performance. The USB 3.1 performance was about the same as the Windows 7 system, which isn't bad for a USB SSD and ranks in with other portable SSDs that I've tested.
Normally I wouldn't have added the Windows 10 tests on top of the already done tests, but I wasn't really satisfied with what I saw from my Windows 7 based test bench – the drive should be able to do better. So after being finished, I also moved it onto one of my Windows 10 systems to see how it performed there. As I suspected, it performs far better on this system than the other one and it also affirmed me in my determination that my test bench needs an operating system upgrade. So far Windows 7 was kept for comparison reasons, but now it will be updated.
Even though the drive wasn't a top performer, we get the added bonus of the dual-interface that practically makes this work as two drives which adds immensely to the value. Another reason, compared to other drive's we have tested, is the 240GB capacity. Larger drives will normally show a more constant performance. Overall, this is a great drive whether you want to use it internally or as portable one.
Pros
Dual interface: USB 3.1 and SATA 3
Beautiful design
Windows-To-Go support
Trim, Wear-leveling, DevSleep, and ECC features
Cons
Medium to Good performance under Windows 7
Available capacities: 120GB and 240GB
Neutral
Matches Apple's golden device colour
"Apacer demonstrated that it only is the imagination that sets limits to what's possible. The dual interface with USB 3.1 and SATA3 in a default 2.5-inch form factor makes the AS720 SSD unique."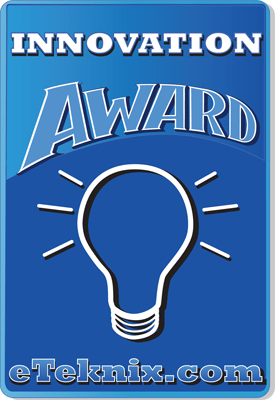 Thank you Apacer for providing us with these samples.