Apacer Z280 240GB M.2 PCIe NVMe Solid State Drive Review
---
---
---
Bohs Hansen / 5 years ago
Introduction
---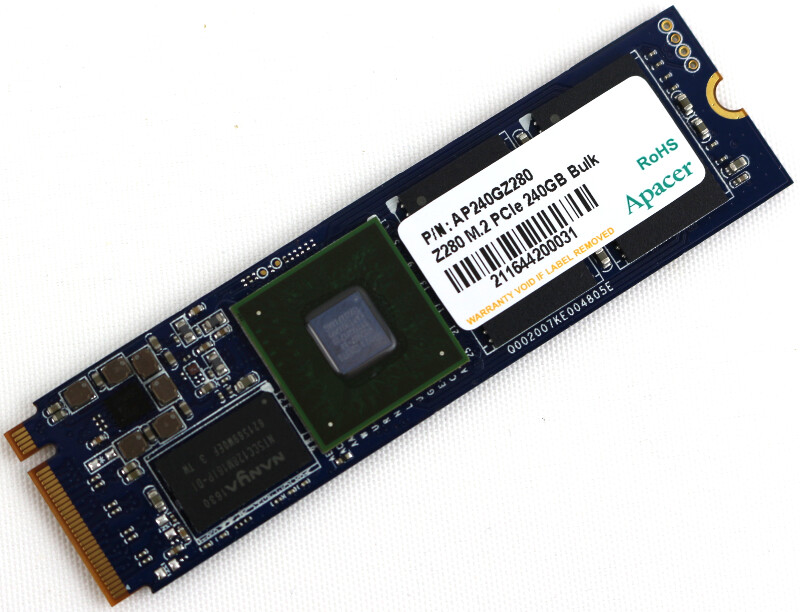 The M.2 form factor was originally called the Next Generation Form factor (NGFF) for a good reason and it is without a doubt also my personal favourite form factor. Today I'm taking a closer look at Apacer's Z280 solid state drive which is just such an M.2 2280 size drive that also uses the latest NVMe standard for the best performance in your system.

The M.2 form factor allows for a clean installation without additional cables, adapters, or drive bays. It mounts directly on the motherboard which naturally needs to have an M.2 slot and this way it provides a clean and easy setup. The small size and low weight also make it perfect for mobile systems as those two are the vital aspects in that area.

Apacer's Z280 is the companies answer to advanced SSDs. It supports PCIe Gen 3 x4 and is compliant with NVMe 1.2. The NVMe standard allows drives to perform much faster, with far more queries, and with less CPU utilization than traditional AHCI-based drive. Thanks to this, the Z280 is rated to fast speeds up to 2500MB/s when reading and 1350MB/s when writing. That's not shabby at all. Besides the 240GB version that I'm testing today, Apacer also has a 480GB version that will perform slightly better than its smaller brother. This 240G version is only rated for up to 860MB/s when writing. The random performance isn't bad either with a rating of 160-175K IOPS when writing for the 240GB and 480GB version respectively.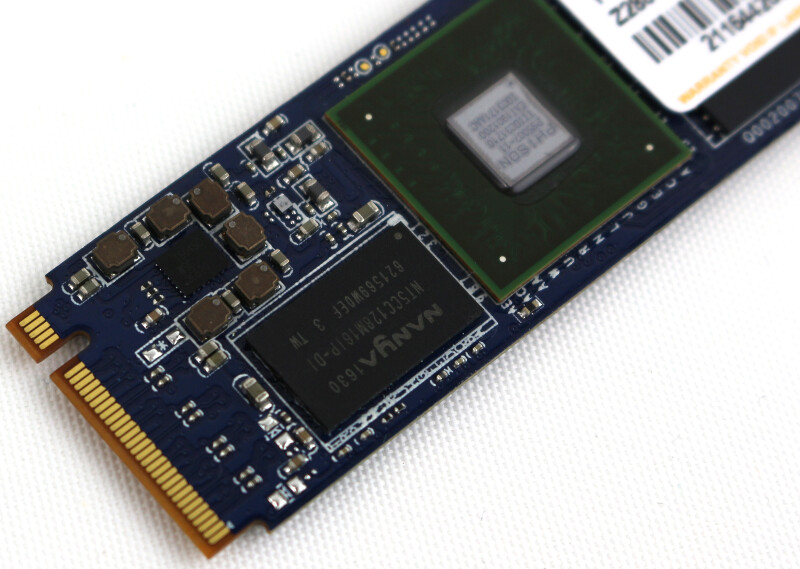 The drive is built with MLC NAND which has a better endurance than TLC. A perfect combination for such a drive. The NAND has been coupled with a Phison PS5007-11 controller and the drive has a mean time before failure rating of up to 2 million hours.
Feature wise, this tiny 7-gram light drive also comes with all from S.M.A.R.T over ECC and SmartRefresh for data safekeeping and built-in global wear leveling. Another great bonus is the end-to-end data protection that makes sure that everything is written the way it should be.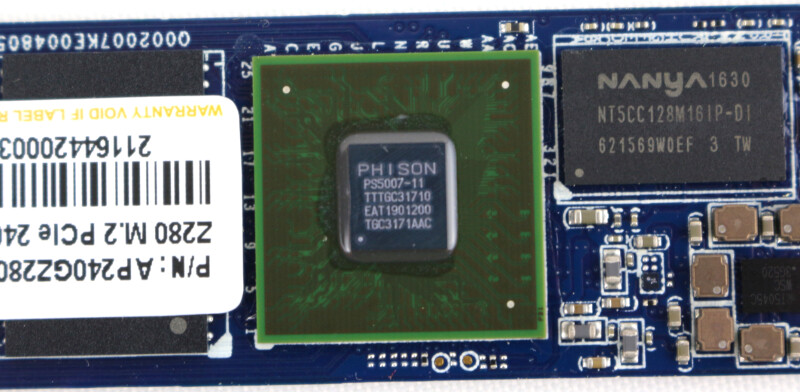 Feature Highlights
Compliant with NVMe 1.2 Standard
Ultra Thin M.2 Form Factor
Sequential Read Speed Up to 2500MB/s
Sequential Write Speed Up to 1350MB/s (480GB)
Built-in Global Wear Leveling & End-to-End Data Protection
ECC Engine Correcting Up to 120bit/2KB
Smart ECC & SmartRefresh for maintaining accuracy and safety of data access
Supports S.M.A.R.T. Command
Packaging
The Apacer Z280 M.2 PCIe drive comes in a simple package that showcases the included drive through a transparent part. The top provides the most important specifications too such as the capacity and interface.

The rear of the box doesn't provide much more information on its own, but what else is there to say.

Inside, the drive itself is packed in a hard plastic box and it comes without any extra accessories.