Apotact Labs Takes 'Gest Controller' to Kickstarter
---
---
---
Ryan Leiserowitz / 8 years ago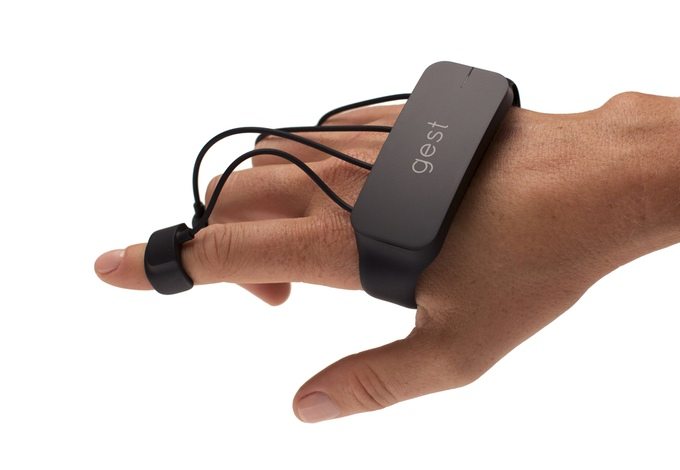 Are you a huge fan of the Nintendo Power Glove and wish that you could use it with your Android or iOS device? Well, that isn't going to happen anytime soon without some electronics hacking on your part but we did see something that may be almost as good. Apotact Labs has brought its new Gest hand gesture controller to Kickstarter in order to fund the production of the device. At the time of writing, it is currently 130% funded with a delivery date about a year out. The Gest uses 15 sensors in each hand to gather data and then send it over a Bluetooth connection to a connected device.
To gather data, the Gest uses accelerometers, gyroscopes, and magnetometers. These may sound very familiar and they should because they are the same type of sensors that you can find in your smartphone or wearables. The ability to interact with different apps by just using your hands is a great idea but far from original so time will tell how well Apotact Labs has done with its implementation. Photoshop integration will be there on day one, but it is yet to be seen if it will actually improve workflow or just be a novelty. From the demonstration seen I think I could breeze through it a lot faster with a mouse and some keyboard shortcuts.
If you are interested in getting one you can still get the $149 early bird special for one controller, be fast as when those are gone the price jumps up to $175.