Apple Acknowledges But Play Down 'Bent' iPad Pro Units
---
---
---
Mike Sanders / 5 years ago
Bent iPad Pro Units
With the release of the new iPad Pro, Apple fans are clearly anxious to get hold of their latest slice of technology from the company. It does seem, however, that some of the models arriving are not quite as advertised. Well, I suppose that depends on your expectations. It wouldn't, however, be beyond the realms of usual expectations for your tablet to arrive working, pristine and well… flat!
In a report via WCCFTech, however, some owners have been reporting that their iPad Pro's have been arriving with a distinct bend in the design. Don't worry though, Apple says it's perfectly fine!
It's Meant To Do That!
Hardly allaying any fears of concerns over the build quality, Apple has said that it is aware of the issue. Perhaps most concerningly though, they are saying that it's perfectly normal. The company has explained that the heating process with the metal and plastic casing can, on occasion, cause a slight warping in the design.
The bottom line, however, is that if you have this problem, they clearly don't consider it a big enough issue to fix.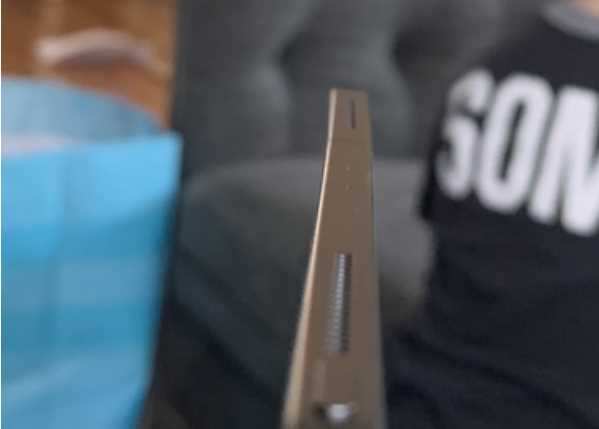 Not Good News!
Given that these tablets start at around £799 and go all the way up to £1799, reports such as this are clearly concerning. As above, there is nothing to suggest that this affects the 'working ability' of the tablet. It does, however, again highlight some serious concerns about the build-quality over their products.
What do you think? Will this stop you buying one? Do you think Apple are cutting corners in their design process? – Let us know in the comments!