Apple Bans Two Chemicals Used in Overseas Factories
---
---
---
Kyle Williams / 7 years ago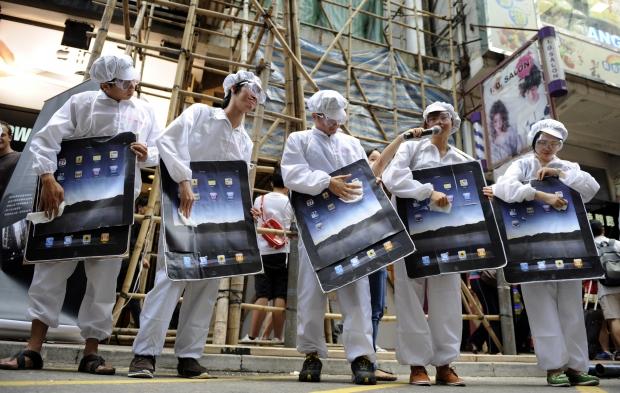 Apple have many overseas factories, that's for sure, 22 to be exact! Some of the factories have been using very harsh chemicals during production of Apple products, the chemicals in question are benzene and n-hexane, extremely harsh chemicals that have links to leukemia and potential nerve damage! China Labor Watch and Green America are activist groups that look into this kind of thing to guarantee the staff are working in safe environments and spotted that these chemicals where being used and caused a scene.
18 of Apples factories were not using the chemical at any stage in production, however, 4 were and it's in these 4 that the new ban has come into place. The factories were reportedly using the chemical solutions within safe limits but Apple has decided to ban them nonetheless. Apple was called out in the past when a factory used N-hexane, which evaporates faster than alcohol, reportedly led to 137 employees being hospitalized. I guess they don't want a repeat of that episode which is why such swift action has been taken this time. 

This is doing everything we can think of to do to crack down on chemical exposures and to be responsive to concerns," said Lisa Jackson, Apple VP of environmental initiatives, in a statement to the AP. "We think it's really important that we show some leadership and really look toward the future by trying to use greener chemicals."

It's nice to see a huge company such as Apple actually seem to care about their staff and make a change for the better, for their sake at least. Good job Apple, you have our respect, for now.
Thanks to Tweaktown for supplying us with this information.
Image courtesy of Tweaktown.