Apple Recalls European iPhone Chargers Due to Overheating Issues
---
---
---
Chris Hadley / 9 years ago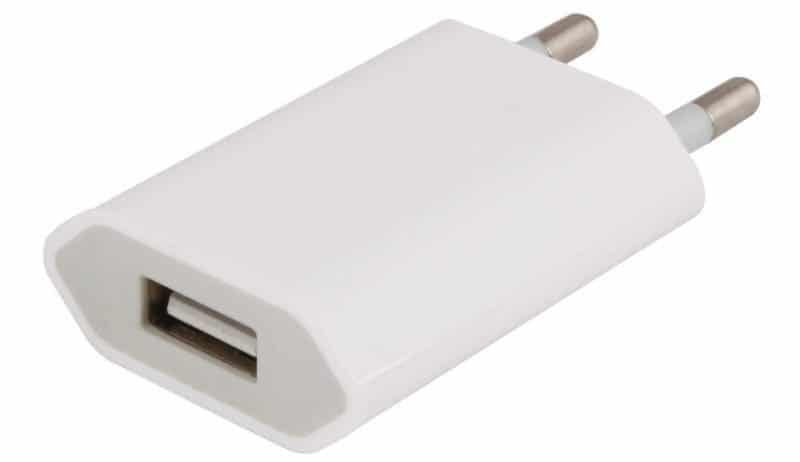 A new announcement from Apple has come to light informing user with European 5W iPhone chargers to check to model number of their charger in and in a large number of case to then to a replacement program that has been setup after it was discovered that a number of chargers with the model number A1300 were overheating, posing a huge safety risk to its user(s).
The adaptor in question was shipped predominantly between October 2009 and September 2012 with the iPhone 3GS, iPhone 4 and the iPhone 4S and additionally on its own as an accessory. Given the huge area the uses the European 2-pin plug, the number of chargers that Apple are referring to is in the hundreds of thousands, if not millions.

The replacement program which Apple have set up, asks users to look on the mains end of the plug and to check the details of the part they have. The faulty plugs are identified by a block grey 'CE' marking and above the right hand pin, the model number A1300 is printed. Users that have anything other than A1300 are not affected. Once confirmed, users should head to their nearest Apple store of authorised service center, where they can exchange their charger for free. Those who are unable to get to a store can contact technical support where a replacement can be arranged. In both instances the serial number of the corresponding iPhone is required for verification of the charger.
This latest discovery adds yet another part to the growing list of recalls and replacement programs that Apple have had to set up, so whilst it is all and well jumping on to the Apple bandwagon, on the greater scale, their track record for faulty products doesn't quite sway in their favour.
Source: The Verge