Apple Updates MacBook Air With Retina and More
---
---
---
Samuel Wan / 5 years ago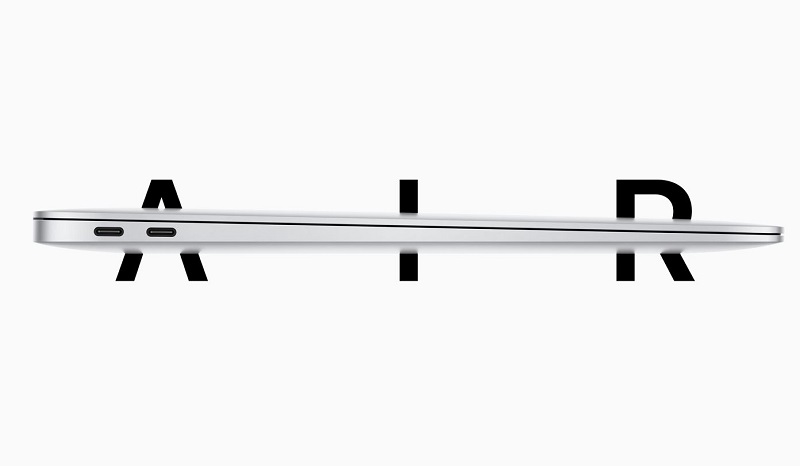 Apple Update Ends 8 Years Of Neglect
Every so often, Apple updates their Mac lineup to a new standard generation. Sometimes, the gap can be quite long between updates. One of the longest is for the MacBook Air, with the 2nd generation launching back in 2010. While the company has updated the internals, the fundamental design is still the same. That is until this week when Apple unveiled their new MacBook Air Retina, the 3rd generation. This is a long-awaited update for many fans.
The new MacBook Air Retina as some call it is a significant update to the design language of the laptop. Among the other newly updated MacBooks, it stood out like a sore thumb with its wide bezels and non-Retina display. As expected these two features were the first to get amended. The bezels are reportedly 50% narrower for one. The display is now a nice 2560×1600, with a much wider colour gamut. The MacBook Air also gets updates for its trackpad and butterfly keyboard. Just like the budget MacBook Pro, there is no TouchBar. However, TouchID, along with the Apple T2 security chip is provided.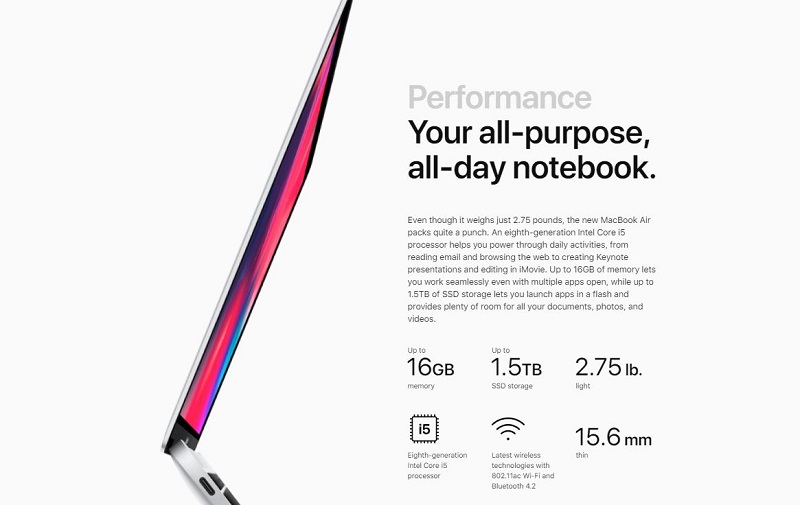 20% Price Jump May Hurt Wallets
Apple has tweaked the internals quite a bit as well. The CPU is the newish Intel Core i5-8210Y dual‑core chip. It runs at a base clock of 1.6 GHz, with Turbo Boost up to 3.6 GHz, and 4 MB L3 cache. The iGPU is the Intel UHD 617, the low power variant of the UHD620. Due to the inclusion of a fan, the chip should run a lot faster than most Core Y chips. Furthermore, storage runs from 128GB to 1.5TB, with either 8GB or 16GB of RAM. For connectivity, the Air does everything with USB-C and Thunderbolt 3.
Due to all of these tweaks, the new MacBook Air is quite a modern laptop. The only real issues it has is the mediocre base storage at just 128GB. The lack of a CPU upgrade option may also be problematic. However, the Air does quite well to maximize battery life and portability. Those who want a mix of both portability and performance can opt of the 13inch Pro variant. Just one more thing, the price is hefty $1199, a $200 jump from the previous Air and just $100 below the cheapest Pro, so it's not for everyone's budget.