Apple Watch Hermès Collection Launches Today
---
---
---
John Williamson / 7 years ago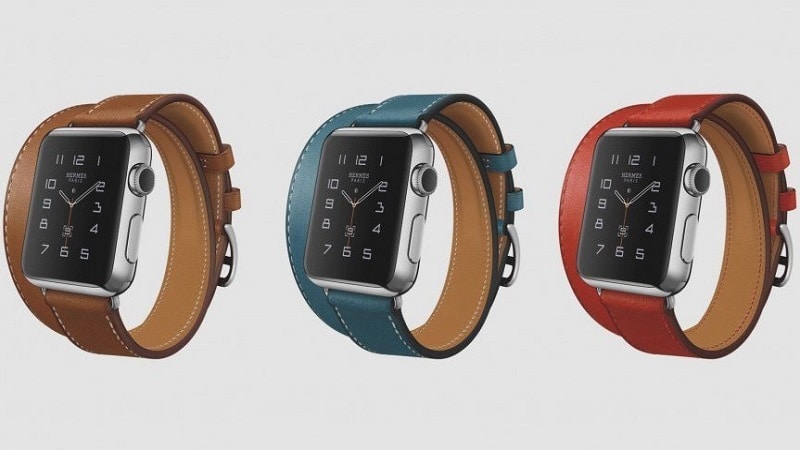 The Apple Watch is a polarizing device due to the high cost, daily charging requirement and potential to become outdated very quickly. Despite these reservations, various models across an assortment of price brackets sold surprisingly well even though many users mocked the concept online. On the other hand, strong evidence suggests many Apple Watch owners are dissatisfied and not using the device after a few months of purchasing. Perhaps, the initial appeal has subsided and it's no longer a fashionable piece of technology in their social circle. During the past couple of months, there's been a number of rumors circulating about the Apple Watch 2. As a result, it seems strange to unveil a new line-up based on the existing Apple Watch 1 specification. While this is certainly true, Apple doesn't seem to think so, and decided to launch the Hermès Collection today!
Here is a brief synopsis of what the range entails:
"Uncompromising craftsmanship. Pioneering innovation. Groundbreaking functionality. Apple Watch Hermès is the culmination of a partnership based on parallel thinking, singular vision and mutual regard. It is a unique timepiece designed with both utility and beauty in mind. With leather straps handmade by Hermès artisans in France and an Hermès watch face reinterpreted by Apple designers in California, Apple Watch Hermès is a product of elegant, artful simplicity — the ultimate tool for modern life."
The budget model in the Hermès Collection, and I use that term loosely, features a conventional leather strap, and comes in either a 38mm or 42mm case. Dubbed the Single Tour, prices start at £1000 and can be purchased in Fauve, Noir, and Capucine colour straps. Next up is the Double Tour which surrounds the wrist twice. I'm not entirely sure the reason behind this design. Nevertheless, you can only acquire this model with a 38mm case but strap colours include Fauve, Etain, Capucine and Blue Jean. Pricing here start from £1150. Finally, the Cuff incorporates a much wider strap and only has one a Fauve strap and 42mm case option. According to Apple's online store, the price for this watch will be £1350.