Apple's iPad Mini Sales are Performing Poorly
---
---
---
Chris Smith / 6 years ago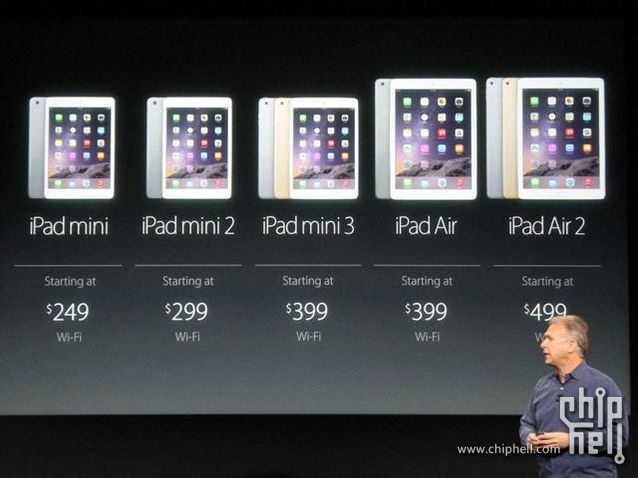 Apple's iPad sales have reportedly declined now for the third consecutive quarter, seeing the iPad mini 3 in particular produce a poor sales effort across the globe. Given the focus on larger smart phone screens and better big-tablet technology, does the iPad mini have a place in the market?
Sales analyst Ming-Chi Kuo predicts that iPad sales will remain weak well into Q1 2015 with Apple set to sell 9.8 million units year on year in 2014, seeing a 40% drop in the first quarter alone. The iPad Pro release has reportedly been pushed back until the second quarter of 2015, so until then we will have to watch Apple struggle. Last quarter saw a $5.3 billion sales churn for Apple's iPad sales as a whole, ranking second only to their iPhone line but showing a continuous decline with every quarter. When is it time to call it quits? That's up to Apple to decide, but we may see them change direction or technologies in the near future to continue the validity of their smart tablet branch.
The original iPad lead the charge in the tablet extravaganza season, seeing other companies such as ASUS pit their popular Nexus amongst other big-brand offerings. The iPad was originally set in motion by the late Steve Jobs, claiming that their 9.7-inch screen was the "golden dimension", providing users with a not to big, nor too small alternative offering to a laptop or smart phone. Since this time however, we've seen the introduction of products like the iPad mini and Nexus 7, but these smaller siblings beg the question – why not just use a galaxy note or iPhone 6 Plus?
Personally I purchased a refurbished ASUS Galaxy 7 early in 2013. I used it quite heavily as my current HTC desire lacked the processing power, battery life or features that I needed for day-to-day activities. However, when I made the upgrade to a Samsung Galaxy S4 phone in late 2013, the Nexus remained untouched for months.
What are you personal experiences with tablets big and small? Are they another fad that we've seen pass just like the 'Netbook' craze?
Image courtesy of Chiphell