Apple's New iOS 8 Update – Too Big to Download?
---
---
---
Chris Smith / 7 years ago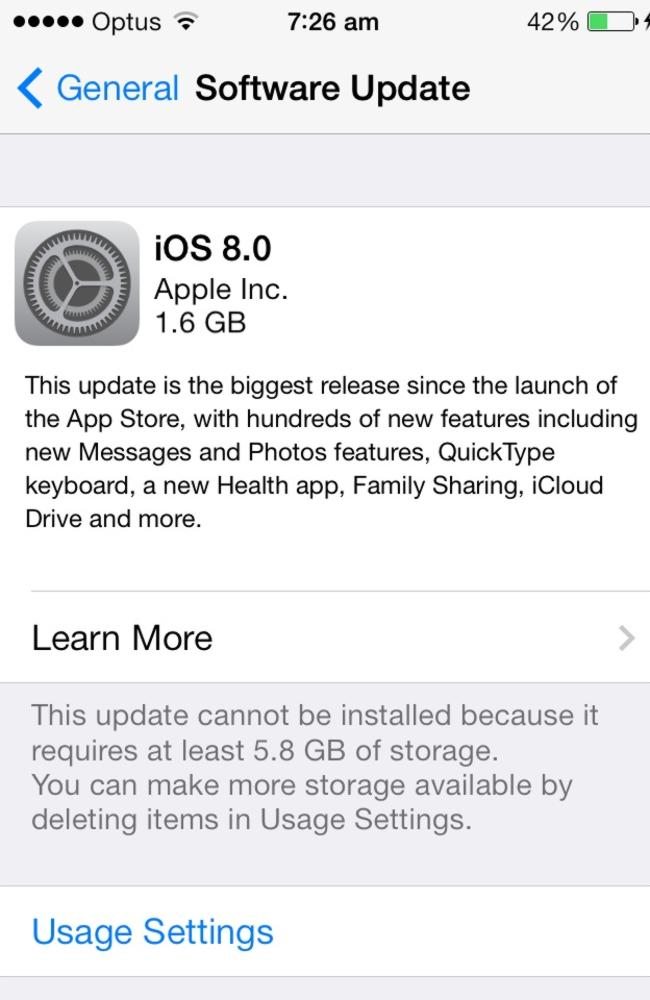 If you're currently rocking a 16GB iPhone, then we've got some bad news for you. Today, Apple released their iOS 8 update providing users with a massive 1.6GB download and a total of 5.8GB once installed.
Obviously there's been a large public outcry, especially with those who own smaller capacity iPhones such as the 16GB variant – people have been forced to delete their photos, music and other apps or media simply to make room for the iOS update.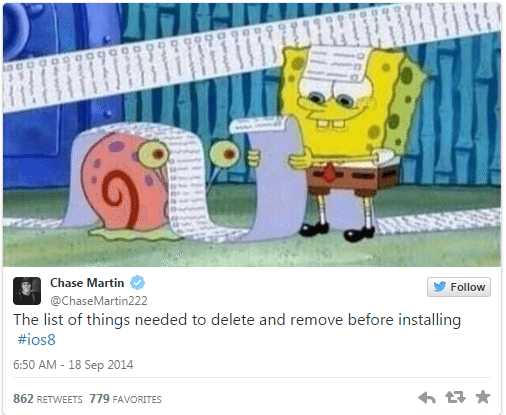 So what can you do if you're stuck in this situation? Thankfully if you've got a computer nearby, there is a little leeway that can be had.
Simply plug in your iPhone or iPad to your PC or Mac and use iTunes to update your mobile device though your computer. This will save your phone a bit of space (the 1.6GB download) but overall won't save you the pain of a 5.8GB install size. Instead of deleting all of your media, you can also back up some files on your Apple iCloud online storage platform.
Both of these handy tips are nice for those with suitable internet, unfortunately for users without access to a computer or living in an internet-poor country such as Australia – we provide our deepest condolences (I live here).
Android users are expected to run rampant over social media in the weeks following this update, most likely preaching their platform and the quite often utilized Android phone ability to install an SD card into their devices. Unfortunately for Apple fanatics, there's nothing much you can do other than grit your teeth and wait for all of this to blow over.
To see if you need to do this update, head to your "Settings" menu, select "General" and tap "Software Update".
Image courtesy of NewsComAu