Archer Coming to Rock Band 4 with Kenny Loggins' Danger Zone
---
---
---
Ron Perillo / 6 years ago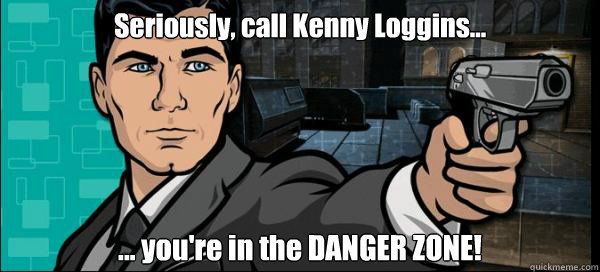 As part of a promotion for Archer's upcoming eighth season on FXX, Special Agent Sterling Malory Archer himself will be making an appearance as an add-on update to Rock Band 4. In tow of course, is Kenny Loggins' rock classic Danger Zone. The song was initially made popular when it was used in the Top Gun soundtrack back in 1986, but has been enjoying renewed pop-culture significance thanks to the long-running animated spy comedy referencing it constantly. Sterling Archer will be rendered in Rock Band 4 to look as close as possible to his cell-shaded TV counterpart, which was actually quite a challenge to the Rock Band team since translating 2D into 3D does not always go smoothly.
You can see for yourself in the Rock Band DLC promo trailer if they captured Archer's likeness:
While Archer himself will be a completely free addition, Kenny Loggins' Danger Zone will cost $1.99 to download starting March 16. Archer's eight season has the official title of "Archer: Dreamland" and looks to be quite the departure from previous seasons, now having a more noir-leaning approach and taking place entirely inside Sterling Archer's mind while he is in a coma. This explains why despite the timeless noir setting of the season, the very distinctly 80's "Danger Zone" still persists.
Season 8, Archer: Dreamland will debut on April 5, 2017.