Architects Crowdfunding for £1.85 Billion to Build Minas Tirith
---
---
---
Ashley Allen / 8 years ago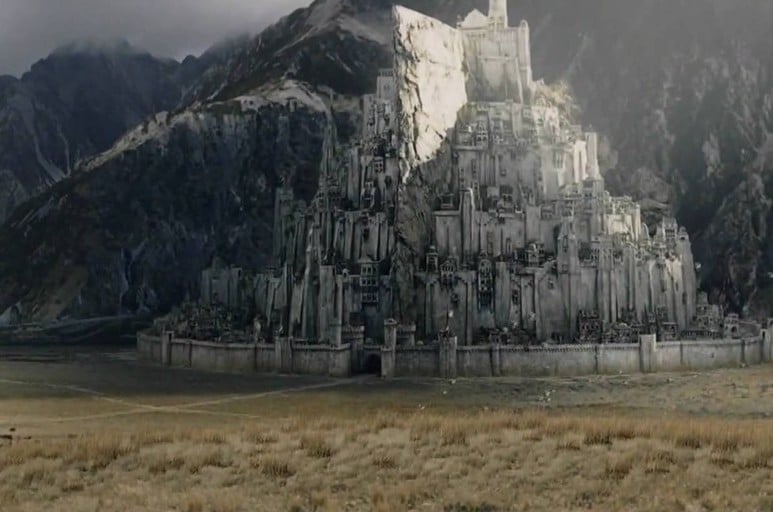 The UK is in the grip of a housing crisis and few new homes are being built. Existing council houses are being sold off at the expense of low-income families. What to do? Incite a public movement to build social housing, or spend close to £2 billion on a life-size replica of Minas Tirith, the fortress city from The Lord of the Rings? A group of UK architects are opting for the latter, launching an Indiegogo crowdfunding page, seeking £1.85 billion ($2.9 billion) to "Realise Minas Tirith".
The seven-level walled city, capital of Gondor, was the location of a siege by the evil forces of Mordor during the Battle of Pelennor Fields in the third of The Lord of the Rings trilogy, The Return of the King. The architects behind the crowdfunding campaign want to recreate the location – part living space, part tourist attraction – in the South of England, which they see including "both residential and commercial properties, allowing for sustainable growth and a high quality of life."
The Indiegogo post boasts that "Residential properties will be categorised by tier, quality and size. Tiers vary from 1-5, quality varies from 2-5 stars, with the higher star denoting higher quality, and size varies from 1-4 bedrooms. A "3.4.2 property", for instance, would be located in the 3rd tier of the city, be of a 4 star quality and have 2 bedrooms – perfect for a young family."
Having raised only £17,700 of its £1.85 billion target with 48 days to go, Minas Tirith seems unlikely to solve the UK's housing crisis anytime soon.
Thank you The Daily Dot for providing us with this information.