Arctic Liquid Freezer 240 AIO Cooler Review
---
---
---
Peter Donnell / 8 years ago
Introduction
---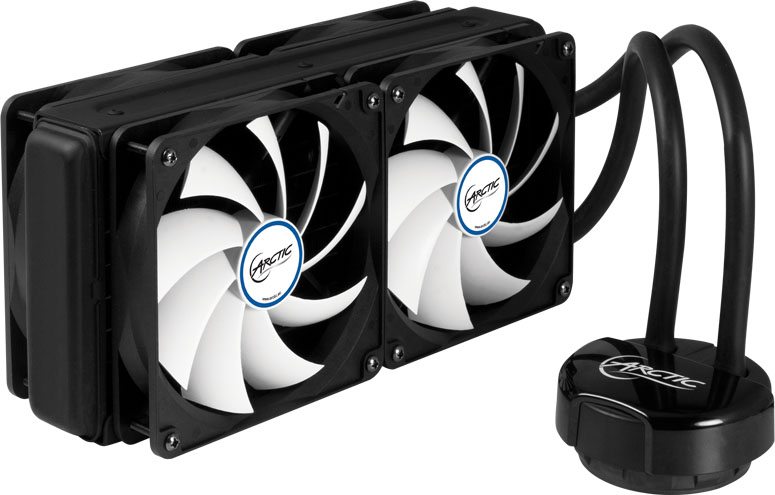 Arctic are well-known for their air cooling products, but today we'll be taking a look at one of their first entries to the high-end AIO water cooling market; the Arctic Liquid Freezer 240. Designed for high-performance cooling for gaming systems, overclocking, workstations and more, you'll find a fairly thick 240mm radiator, backed up by four high-quality 120mm fans, there's little doubt that it'll be able to shift some serious heat from your system. With a max TDP of 300 Watts, as well as support for all major Intel and AMD sockets, the Freezer 240 can easily handle some of today's fastest CPUs.
Water cooling is becoming increasingly popular, especially with many consumers now running overclockable processors. Being able to push your systems limits to get the most value for money out of your hardware is no bad thing. When you're gaming, editing video, rendering and more, the CPU get's pretty toasty, which in turn causes fans to spin faster and can result in more noise. Having a more powerful cooler should help ensure that not only do your temps stay nice and low, but you'll also be keeping the acoustics in check too; let's hope the new cooler from Arctic can tick both of those boxes.
The packaging is pretty straight forward, with a good image of the cooler on the front and a bit of branding.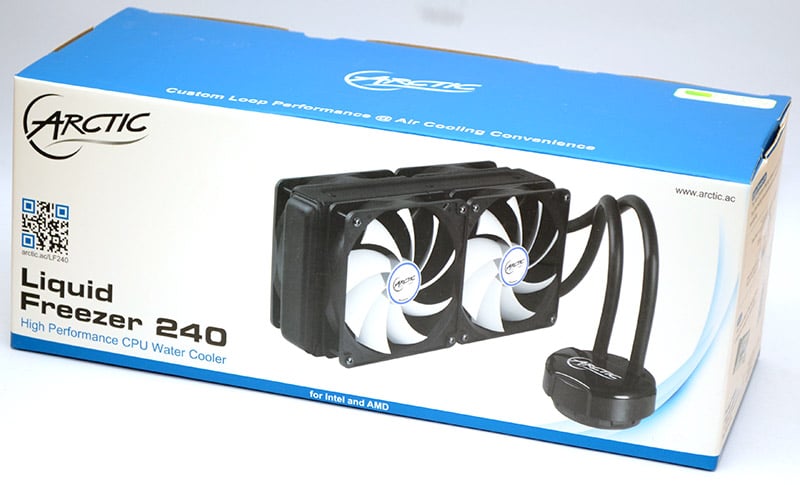 Around the back, things get a lot more technical, with some relative performance figures and specifications. Of course, we'll be doing our own independent testing, so I won't focus on their figures too much.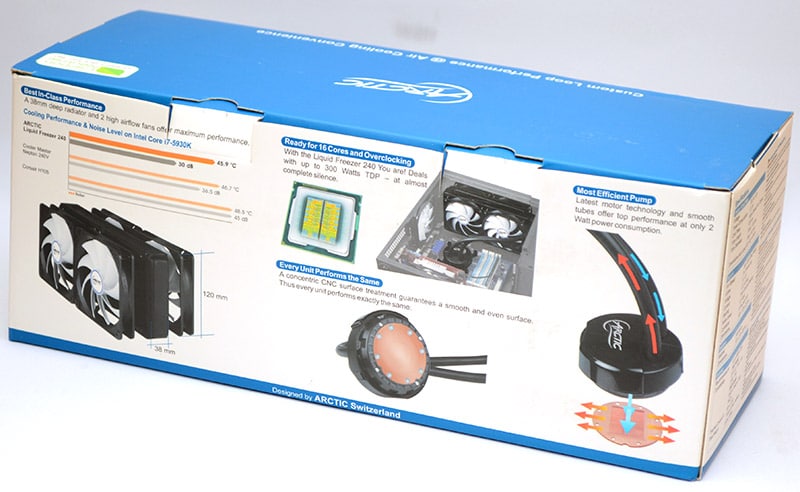 The packaging is pretty crammed, with components and hoses next to each other and minimal padding around anything in here. I would hope then when shipped, the item comes in another box with bubble wrap around this one, as it doesn't seem sufficient.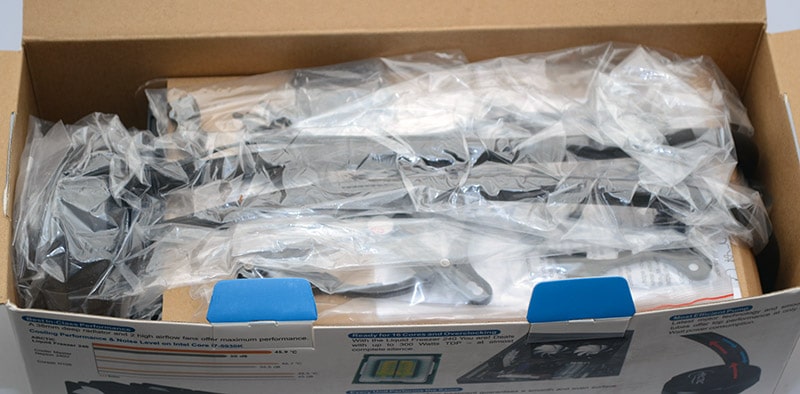 In the box, you'll find all the usual nuts and bolts, a universal backplate, AMD and Intel brackets, as well as a small sachet of Arctic MX-4 thermal paste.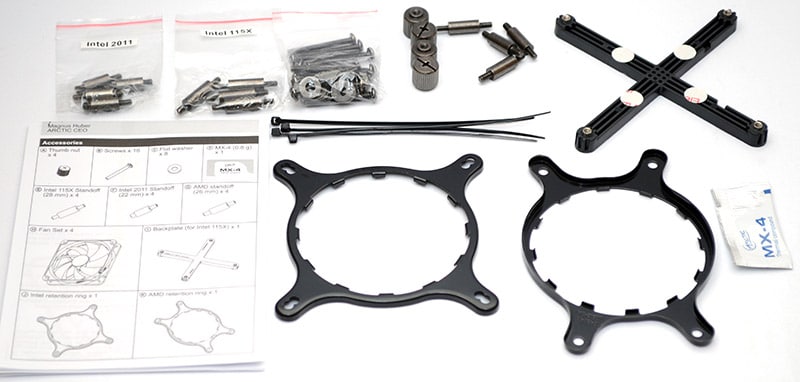 There are four high-quality fans included with this cooler. Each measure 120mm and are Arctic's own design, promising high airflow and low noise. Each fan comes with a built-in fan header splitter, making it super easy to daisy chain them on a single fan header. Each fan has extra long cables, with black sleeving and a PWM header.