Artificial Skin with a Sense Of Touch Being Developed
---
---
---
Christopher Files / 8 years ago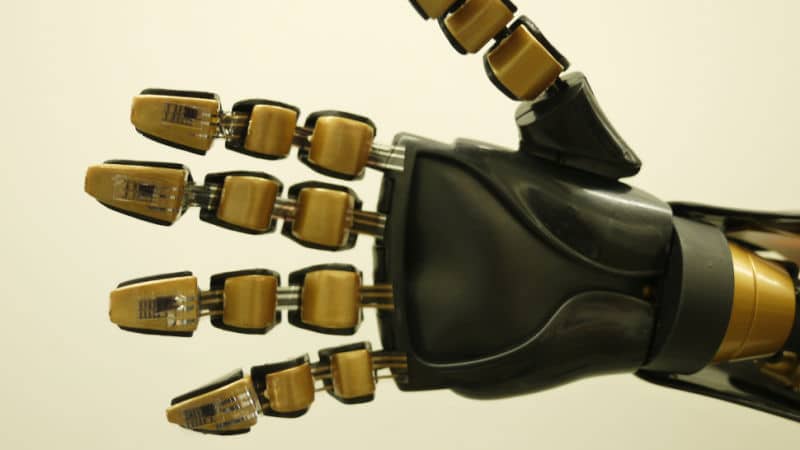 The technology behind prosthetic limbs has dramatically evolved over time for the benefit of assisting individuals who have had the misfortune of losing a limb. The next step forward to that is a coined Bionic limb that gives the user something akin to natural human skin. This realization looks to be making significant progress after "funding from the U.S. Department of Defence has allowed several researchers to make progress toward  more humanlike prosthetic hands that offer users a sense of control and touch".  
It's a strange one that funding is being allocated from the department of defense with the aim of benefiting humanity instead of the standard artillery. Anyway, scientists from Stanford have outlined a new type of pressure sensor in the form of a flat yet flexible material that could in theory serve as a type of artificial skin layer, which would then fit onto prosthetics. This is very much in the vein of human skin that is fitted over the bone and muscle within a human body, this technique would then in theory allow the wearer to both manipulate and also feel objects, though it's not the evolution form of natural touch, but rather an artificial replication of the sensation.
Lead researcher Zhenan Bao has outlined that "The sensors send pulses that the brain interprets in order to determine a certain sense of touch. "It's directly mimicking the biological system"
The "skin" itself is constructed from plastic which is then printed with a waffle pattern to make it compressible. Embedded inside are "carbon nanotubes", these are tiny rods of pure carbon that conduct electricity which in turn squeezes the material and bring the rods closer together, creating more rapid pulses as the pressure increases.
In essence, this is a fascinating step forward that could hopefully benefit and also assist a person's life. The ability to feel is an essential part of the human condition, any loss of that is worrying when you think of the potential ramifications. But that is not the end, eventually the scientific community hopes to be able to "channel information from artificial sensors into the peripheral nerves that were once connected to the lost hand".
Human exploration and understanding of science has achieved a great deal and this is another compelling chapter. Hopefully, this work will achieve more answers and enable further development.
Thank you technologyreview for providing us with this information.
Image courtesy of gizmodo