ASRock Fatal1ty B85 (LGA 1150) Killer Motherboard Review
---
---
---
Ryan Martin / 10 years ago
Introduction
---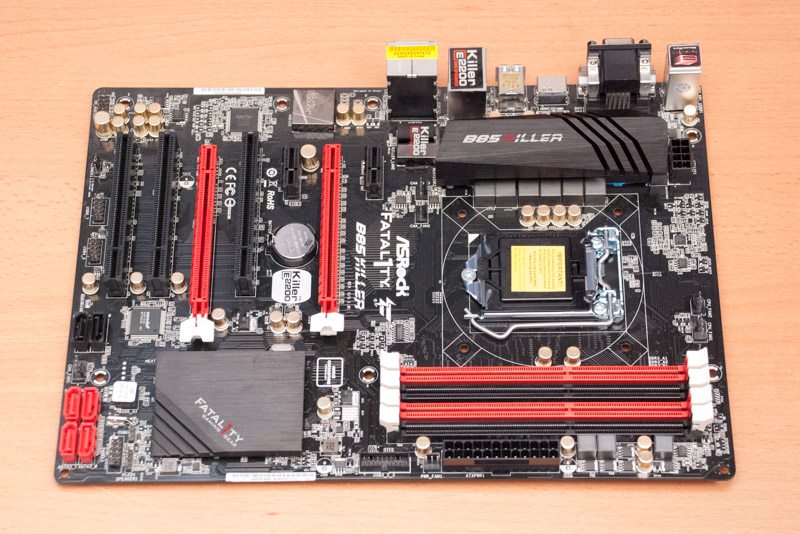 When it comes to a gaming motherboard for the LGA 1150 socket a B85 motherboard might not be the first motherboard or chipset that comes into your mind. However, given the fact a lot of motherboard vendors are choosing to build attractively priced gaming motherboards based on the B85 chipset, and some motherboard vendors are even outing BIOSes that allow you to overclock K series CPUs on B85 motherboards – B85 motherboards start to look like sensible options for Gamers. Today we have one of those motherboards from ASRock – their Fatal1ty B85 Killer gaming motherboard. This motherboard offers all the premium high end features a gamer would expect like high quality audio enhanced by the ASRock Purity Sound audio package, a Killer E2200 NIC to enhance online gaming performance and networking as well as support for Non-Z overclocking of K series CPUs – aka the Core i5 4670K or Core i7 4770K.
The reason B85 motherboards are used by many vendors for gaming motherboards is due to the fact that Intel charges substantially less for the B85 chipset than it does for the Z87 chipset, I am not sure of the exact figures, but this is because the Z87 chipset is aimed at a more premium user and has more connectivity as a result. By using the cheaper B85 chipset instead of Z87 vendors can offer up more affordable Haswell gaming motherboards. With regards to the overclocking features on B85 motherboards ASRock tell us that using their latest BIOS and any K series CPU you can overclock by enabling the overclocking feature in their UEFI BIOS. If you have a "non-K" Haswell CPU (e.g you DO NOT have a Core i5 4670K or Core i7 4770K) you will NOT be able to overclock on this B85 motherboard. Just to clarify (or potentially make you even more confused) this B85 overclocking is called "non-Z overclocking" by ASRock or in effect its overclocking not on the Z87 chipset.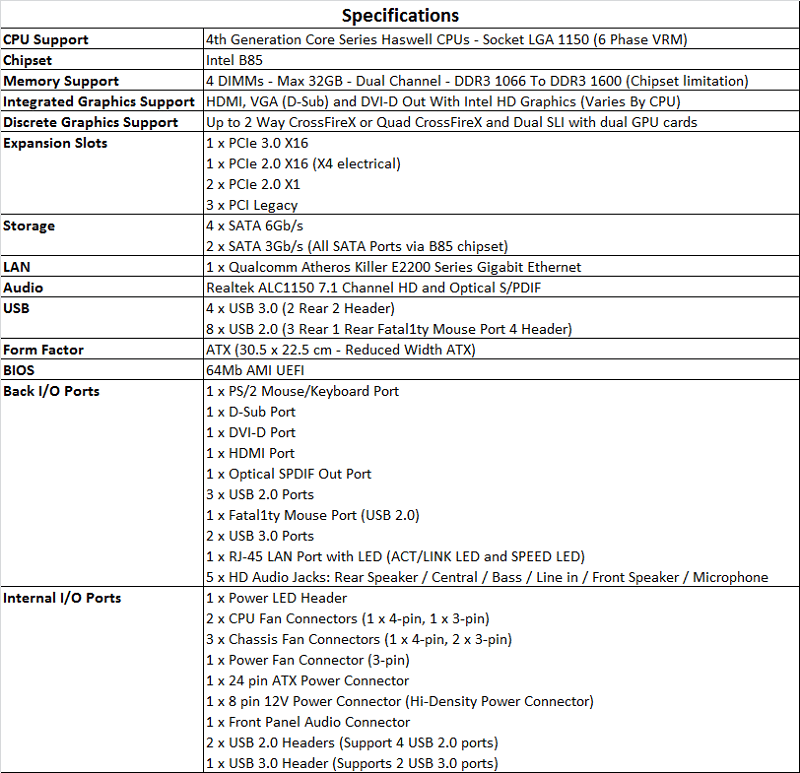 There's nothing textbook about what makes a gaming motherboard. However, there are a few mainstays that always seem to pop up – networking, audio and performance.  Addressing networking ASRock have opted for a Killer E2200 Gaming Series NIC to give you super-fast internet and low-latency. Part of the main boost to be had from the Killer E2200 Gigabit NIC is the boost in UDP performance by as much as 5X over other typical network adapters. Of course fast internet is a must but having the hardware to make the most of that is equally as important.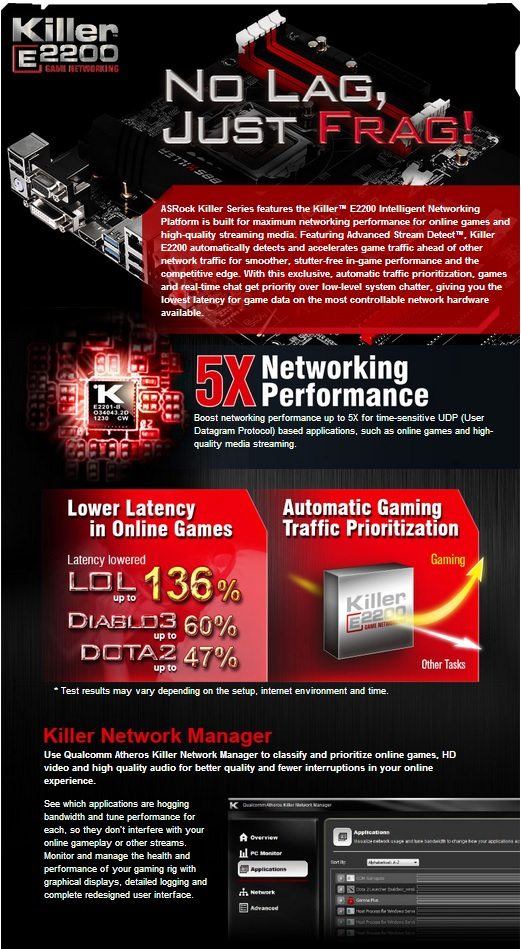 Next up ASRock have gone all out on the audio kitting the Fatal1ty B85 Killer motherboard with their Purity Sound enhanced ALC 1150 codec. The ASRock Purity Sound implementation has Realtek's ALC1150 codec at its core with EMI shielding, a headset amplifier, differential amplifier and an isolated PCB to further shield it all.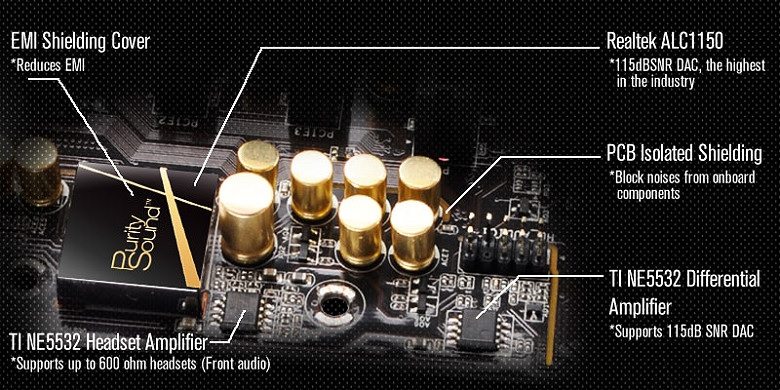 Importantly the Purity Sound package results in improved bass performance, essentially for any thumping action game like Battlefield 4.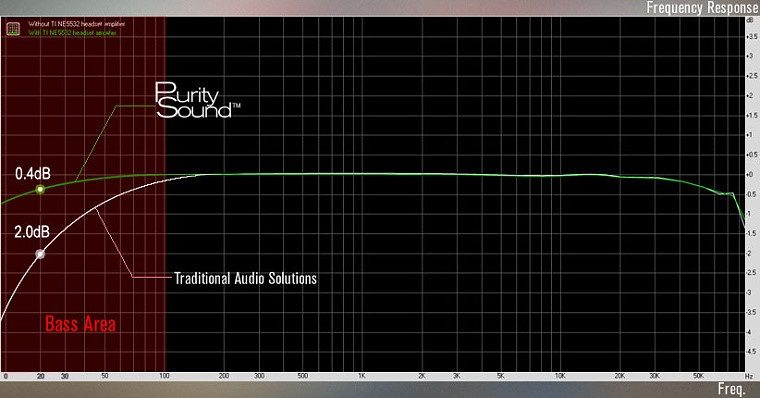 While ASRock have already gone above and beyond in terms of performance on a B85 chipset – by enabling overclocking – they've also sought to tweak the performance of your gaming peripherals. ASRock's "Key Master" allows you to increase or decrease the speed of your mouse when in Sniper mode making it easier to get those crucial shots. They've also added the Fatal1ty mouse port allowing for a increased guaranteed polling rate of 125-1000Hz on your gaming mouse.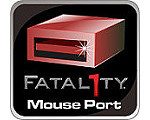 Combining all those features together gives ASRock's Gaming Armor package, be sure to check out more of the motherboard's features at the official product page here.