ASRock H370, B360 and H310 Motherboard Photos Leaked
---
---
---
Ron Perillo / 5 years ago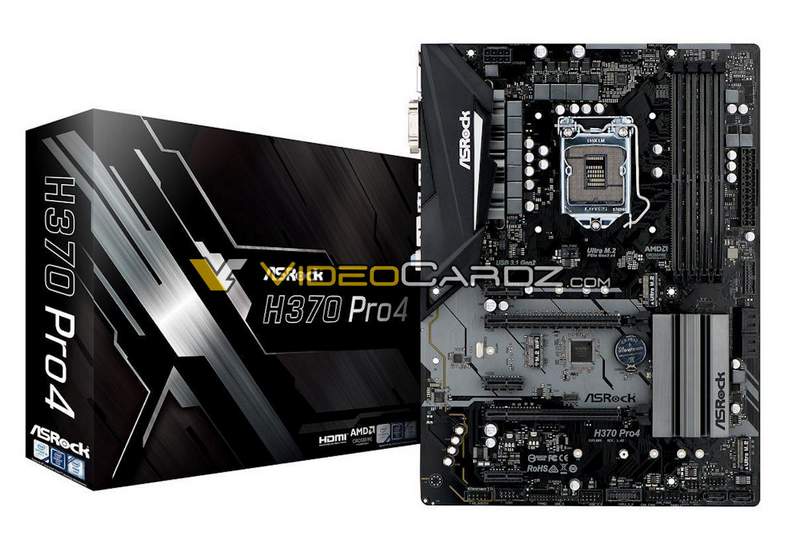 Affordable ASRock Motherboard Range for Coffee Lake
Just like the recently leaked MSI motherboards, VideoCardz.com has also obtained the first promotional photos for ASRock's range of latest motherboards. These are all specifically for Intel Coffee Lake, finally providing affordable options. When the processor launched, only Z370 chipset mainboards came with it. So they tend to be a lot pricier. It also allowed Intel to have the excuse that the reason Z270 boards are incompatible with is because of inadequate power delivery.
Now those who held back on upgrading during the fall due to a lower budget can now afford to do so with these H370, H310 and B360 chipsets. ASRock so far has 10 new boards sporting these chipsets.
What New H370 Chipset Motherboards from ASRock are Coming?
Aside from the H370 Pro 4 pictured above, ASRock also has a mini-ITX H370M motherboard in the pipeline. The H370 Pro4 is ATX motherboard but is slightly thinner than the usual ATX width. This is obvious with the placement of the mounting holes. Although it seems to be quite packed, sporting the standard 4x DDR4 DIMM slots, and even has a an 6+4 phase VRM visible. It also has the standard 6x SATA3 ports, however only four are angled and two are on the lower right corner. There are also two Ultra m.2 slots supporting PCIe x4 storage and one shorter M.2 for optional WiFi cards. There are no USB 3.1 Type-C front panel headers visible, but there are two 19-pin USB 3.1 Gen1 headers available.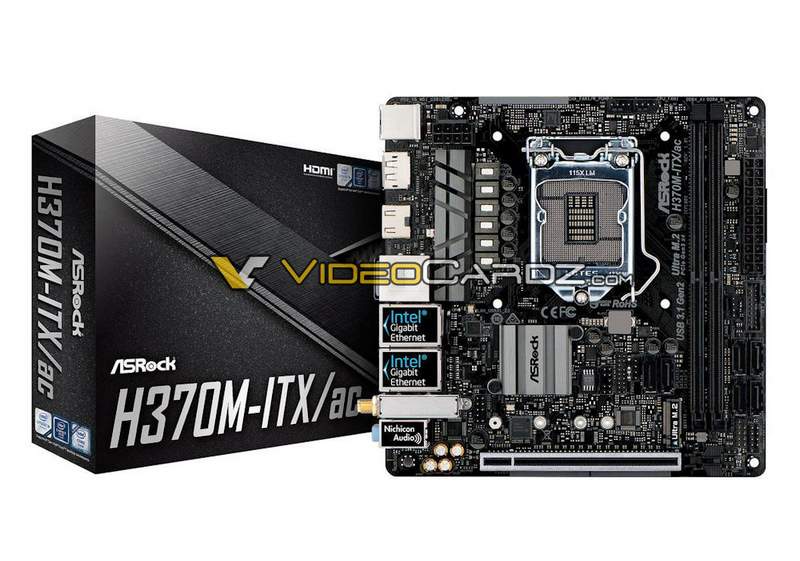 The H370M-ITX/ac on the other hand seems to be quite loaded. It has dual Gigabit Ethernet, an 802.11ac WiFi network support and has 6x SATA3 ports. Because of size constraints, there are only 2x DIMM slots as expected. There is also an ultra M.2 socket in the front, although it is not visible if there is another one in the back. There are also no USB 3.1 type-C headers but there is a single 19-pin USB 3.1 Gen1.
What New B360 Chipset Motherboards from ASRock are Coming?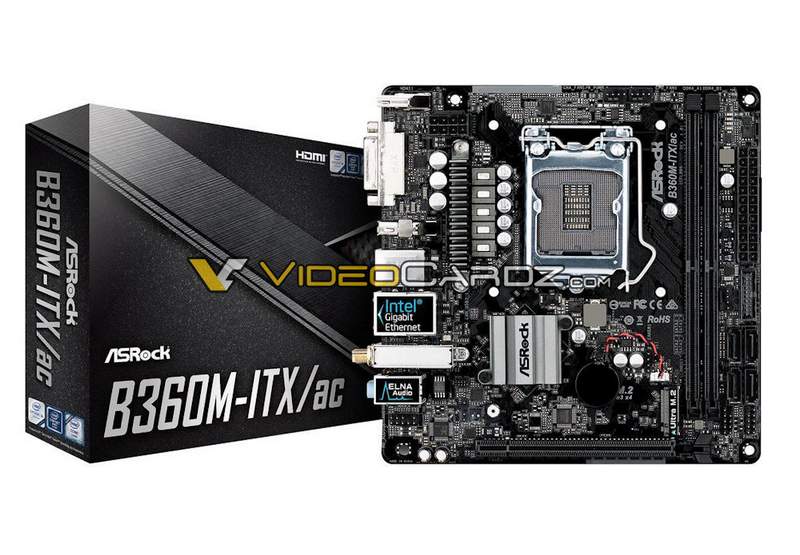 Just like the H370M-ITX/ac, there is also a B360M-ITX/ac but with less features. It only has one Gigabit Ethernet but it is still using an Intel controller. It still has 802.11ac Wi-Fi built-in. There are also only four SATA ports instead of six. Just like the H370M-ITX/ac, there is one Ultra m.2 slot in the front, although it is unclear if there is a second one at the back.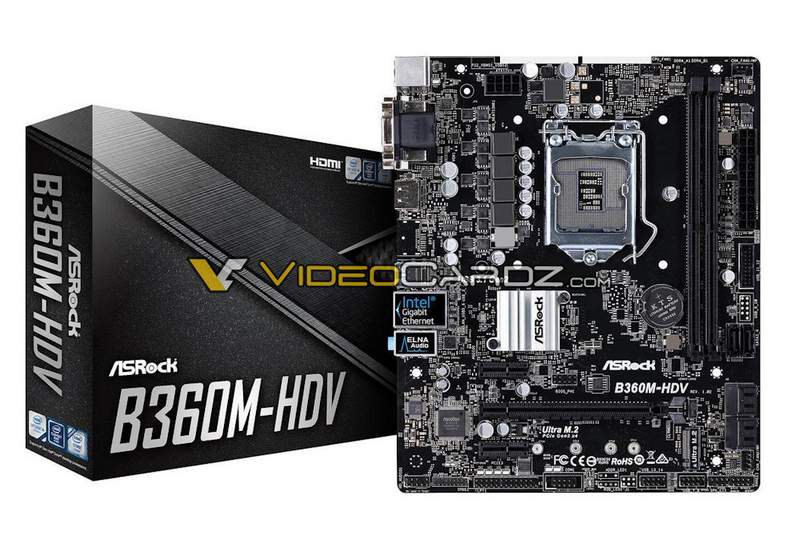 There is also a micro-ATX B360M-HDV. It has a PCIe x16 slot as well as two open ended PCIe x1 slots for expansion. The board only has two DIMM slots and it appears to be slimmer than the usual micro-ATX form factor as well judging from the mounting hole positions. In terms of storage, there are six SATA ports, two of which are facing upward right beside the DIMM slot. While the other four are at an angle in the lower right corner. It lacks heatsinks for the VRM and the chipset is located oddly below the CPU socket. There is also an Ultra m.2 slot right below the PCIe x16 slot. The HD in the name is for the HDMI output for on-board graphics.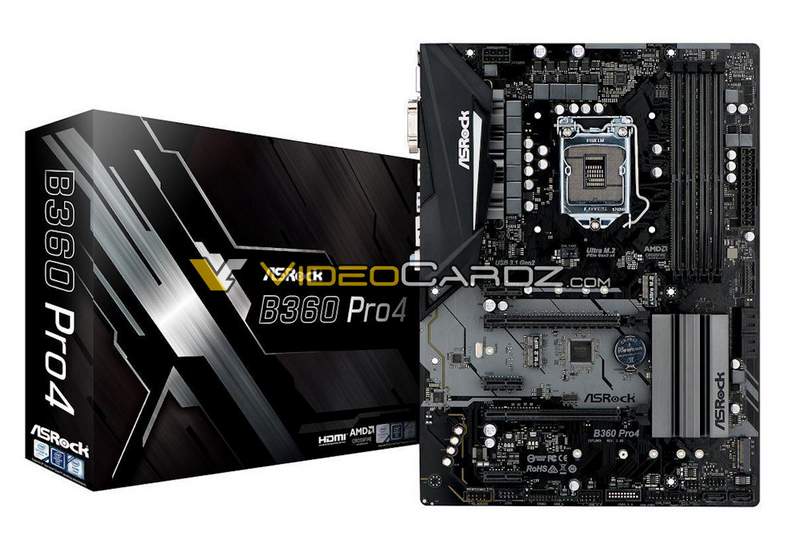 For those who prefer a full-size ATX, there is also a B360 Pro4. It is very similar looking to the H370 Pro4 motherboard. In fact, it is difficult to tell them apart without the printing on the PCB.
What New H310 Chipset Motherboards from ASRock are Coming?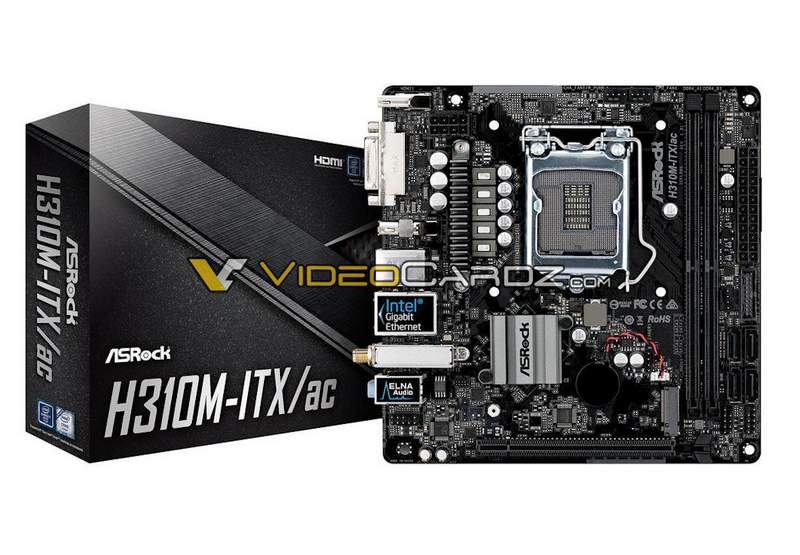 The H310 chipset is the lowest priced out of the group, thus have the least features. However, there is also a mini-ITX option in the form of the H310M-ITX/ac. It has 4x SATA3 ports, Gigabit Ethernet and 802.11ac WiFi built-in. This board looks quite identical to the B360M-ITXac in terms of layout and feature set. It might be lacking an extra M.2 slot at the back, since there is no way to tell without seeing it.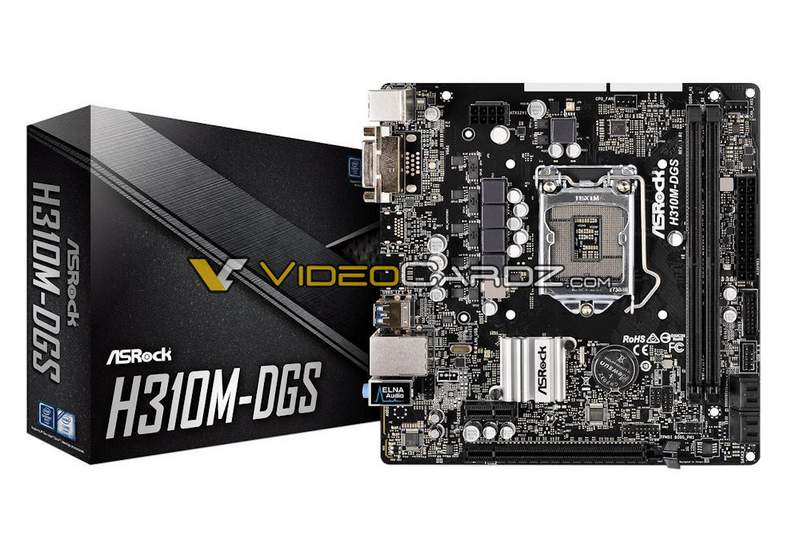 The secondary mini-ITX option with an H310 chipset is the H310M-DGS. This one has a different layout and lacks the built-in WiFi functionality. It also lacks the VRM heatsink and has its SATA ports positioned at an angle. Unlike other mini_ITX mainboards though, this one has a PCIe x16 slot as well as a PCIe x1 slot.  The lack of Intel sticker over the Ethernet port suggests it is using a Realtek solution instead.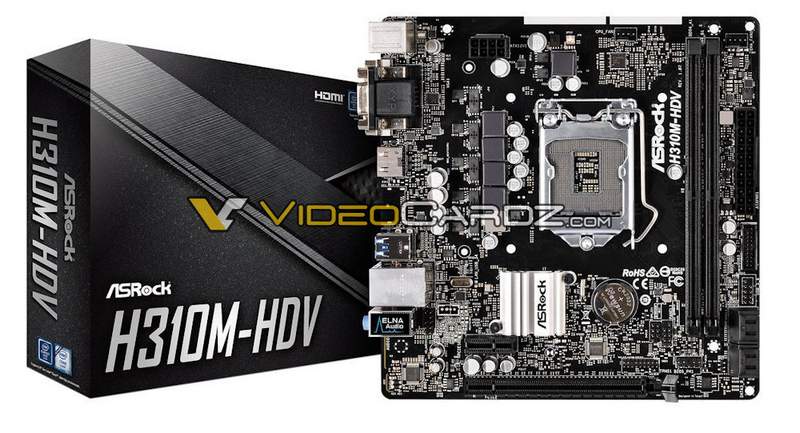 There is also a third mini-ITX option called the H310M-HDV which is basically the H310M-DGS but with HDMI out.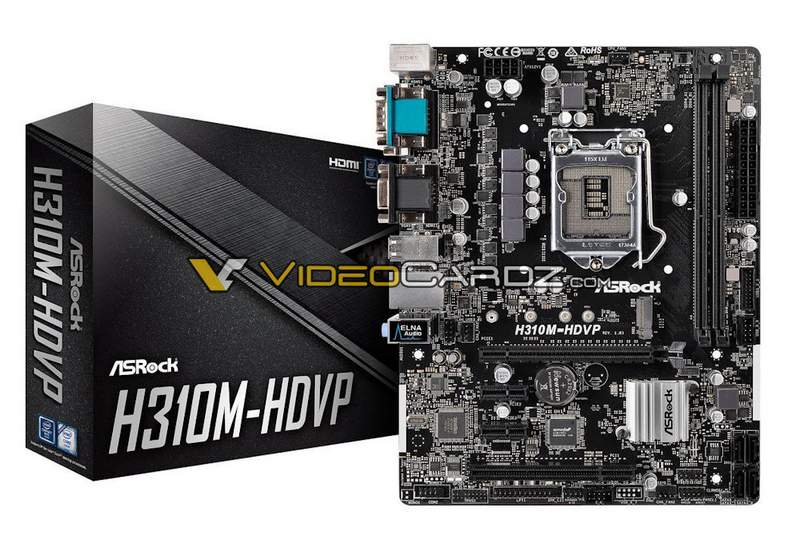 The H310M-HDVP is the ATX sized version of the H310M-HDV. The extra height allows for extra expansion slots, so it has a PCIe x16 slot, two PCIe x1 slots and a legacy PCI slot. It also lacks the VRM heatsink, has only two DIMM slots and has four SATA ports. It does have an M.2 slot in the front however, which the H310M-HDV may or may not have at the back.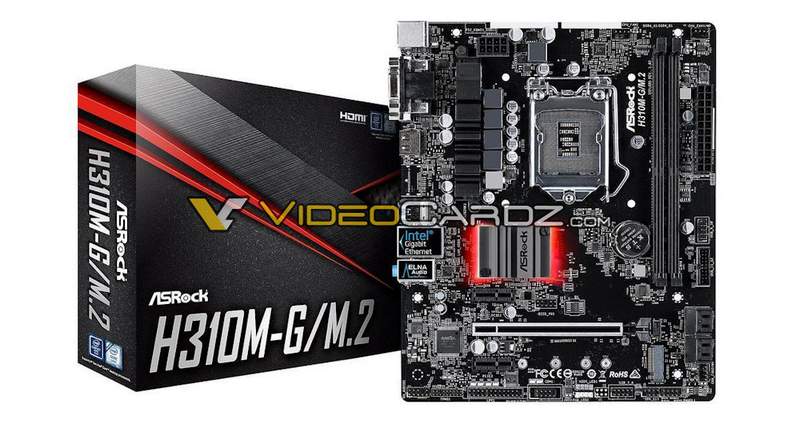 Lastly, the H310M-G/M.2 is basically a micro-ATX version of the H310M-ITX. It has an M.2 slot at the bottom, has reinforced PCIe x16 slot and has heatsinks for the VRM. The board only has two DDR4 DIMM slots but it has LED lighting on the oddly positioned chipset heatsink. It also comes with Intel Gigabit Ethernet and ELNA audio capacitors.
Support eTeknix.com
By supporting eTeknix, you help us grow and continue to bring you the latest news, reviews, and competitions. Follow us on Facebook and Twitter to keep up with the latest technology, share your favourite articles, chat with the team and more. Also check out eTeknix YouTube, where you'll find our latest video reviews, event coverage and features in 4K!
Check out our Latest Video